This post may contain affiliate links, which means I may receive a small commission, at no cost to you, if you make a purchase through a link!
THE LAST AGENT by Robert Dugoni is out now.
An Amazon Charts, Washington Post, and Wall Street Journal bestselling series!
"In bestseller Dugoni's fast and furious sequel to 2019's The Eighth Sister…Dugoni writes with such
immediacy that readers will feel as if they're standing alongside Jenkins as he contemplates his next deathdefying move. Fans of espionage fiction are in for a high-octane thrill ride." —Publishers Weekly
Robert Dugoni's international spy thriller, The Eighth Sister, has been an instant critical and
commercial hit, garnering rave reviews from well-regarded crime writers and top reviewers and
dominating Amazon Charts, Washington Post, and Wall Street Journal bestseller lists. Roadside
Attractions snapped up the television rights for development, with its head of television Jennifer
Berman declaring the book "a perfect example of acquiring a bestseller that could not be more
timely or topical and tailormade for a series format."
The author of three thriller series, with seventeen novels to his name, Dugoni has been heralded as
"one of the best crime writers in the business" (Associated Press) and a "superb storyteller" (Boston
Globe). Readers of all ages and backgrounds adore his signature blend of emotional and gutwrenching, character-driven suspense stories that are informed by his meticulous research and his
legal background.
This fall, former CIA officer Charles Jenkins returns in THE LAST AGENT (Thomas & Mercer;
September 22, 2020; releasing simultaneously in hardcover, paperback, audiobook and e-book
editions).
In this sequel, Jenkins is at home with his family, safe and retired, when he learns of a woman
isolated in Moscow's notorious Lefortovo Prison. There's a strong possibility that it's Paulina
Ponomayova, the agent who sacrificed herself to save his life (in The Eighth Sister). If that's the case,
Jenkins feels honor-bound to rescue her. The only way to find out for certain is to return to Russia.
Jenkins's plan: to blackmail Viktor Federov, a former Russian officer with his own ax to grind, into
helping him infiltrate the notorious prison and break out Paulina. The enemy who once pursued
Jenkins across three continents is now the only man Jenkins can trust. They form an uneasy alliance,
and every step of the way—from Moscow to Scandinavia to the open ocean—they're hunted by a
brutal Russian agent with a single-minded vendetta.
ABOUT THE AUTHOR: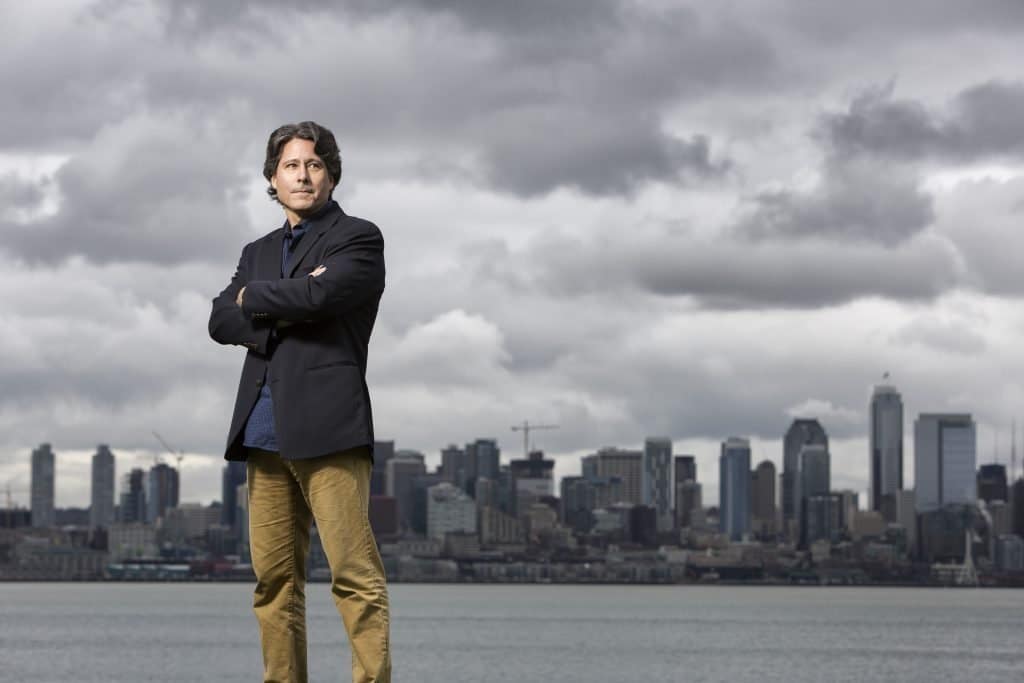 Robert Dugoni is the critically acclaimed New York Times, #1 Wall Street Journal and #1 Amazon
bestselling author of the Tracy Crosswhite series, the Charles Jenkins Series and the David Sloane series.
Since 2013, Dugoni has sold more than six million books, and My Sister's Grave and The Eighth Sister have
been optioned for television series development. He is also the author of the best-selling standalone novel,
The Extraordinary Life of Sam Hell and The 7th Canon, a 2017 finalist for the Mystery Writers of America Edgar Award for best novel. His exposé, The Cyanide Canary, became a Washington Post Best Book of the Year. He is the recipient of the Nancy Pearl Award for Fiction, and a two-time winner of the Friends of Mystery, Spotted Owl Award for the best novel in the Pacific Northwest. He is a two-time finalist for the International Thriller Writers award and the Mystery Writers of America Award for best novel. His David Sloane novels have twice been nominated for the Harper Lee Award for legal fiction.
Robert Dugoni's books are sold in more than twenty-five countries and have been translated into
more than two dozen languages, including French, German, Italian, Spanish, and Chinese.
www.robertdugoni.com
www.twitter.com/robertdugoni
www.facebook.com/AuthorRobertDugoni
Additional social media tags:
Facebook: @amazonpublishing, @meganbeatiecommunications
Instagram: @amazonpublishing, @mbc_books
Twitter: @amazonpub, @mbeatie
Praise for The Eighth Sister:
"A gripping thriller…[The Eighth Sister] is destined to be a classic in the genre, and Dugoni is
arguably one of the best writers in the field right now." —Associated Press
"With lean prose and spot-on local color, this plot-driven thriller pulses with tension and
fraught escapes, the action capped by a courtroom drama as good as any from Grisham. A mustread for fans of legal thrillers and/or spy novels." —Library Journal (starred review)
"Dugoni delivers an exceptionally gripping spy thriller that will keep readers on the edge of
their seats." —Publishers Weekly (starred review)
"[Dugoni] has outdone himself here, serving up a double-barreled blast of action mixed with
espionage in what's perhaps his most unputdownable thriller yet…Treason, moles, and plenty of
misdirection…Robert Dugoni's The Eighth Sister is a high-stakes game between spies, and he
doesn't take his foot off the gas pedal for a second." —The Real Book Spy
"The Eighth Sister is a taut thriller in the fine tradition of spy stories." —Authorlink
"If you've eagerly devoured [Dugoni's] previous works for their cinematic pacing, tautly written
thrills, and wonderfully developed characters, you're in for all of that and so much more with [The
Eighth Sister]." —BookReporter
"The perfect pacing and brilliant intrigue of [The Eighth Sister] result in a page-turning, intelligent
tale that will keep readers engaged until the very last page." —New York Journal of Books
"A marvelous read that begs for a sequel. There is more story to tell." —The Missourian
"Dugoni's novel is, on all counts, a first-rate thriller!" —Popular Culture Association
"The Eighth Sister is a great mix of spy craft and classic adventure, with a map of Moscow in hand."
—Martin Cruz Smith, internationally bestselling author
"Feels so fresh and authentic we could see the story breaking in the headlines tomorrow."
—Mark Sullivan, bestselling author of Beneath a Scarlet Sky
"Exhilarating . . . A tightly written, flawlessly executed espionage novel that takes the reader on a
refreshingly unique, white-knuckle journey through the byzantine world of modern
intelligence." —Steven Konkoly, USA Today bestselling author