This post may contain affiliate links, which means I may receive a small commission, at no cost to you, if you make a purchase through a link!
Here's a little throwback photoshoot dazing! It's not a sunny day out that I had hoped for so I was going through all my old photos and I came across this one I hadn't shared with you all!
It was a sunset photoshoot and it was so much fun! It wasn't the hottest part of the day which was amazing and it made the photoshoot go so much smoother.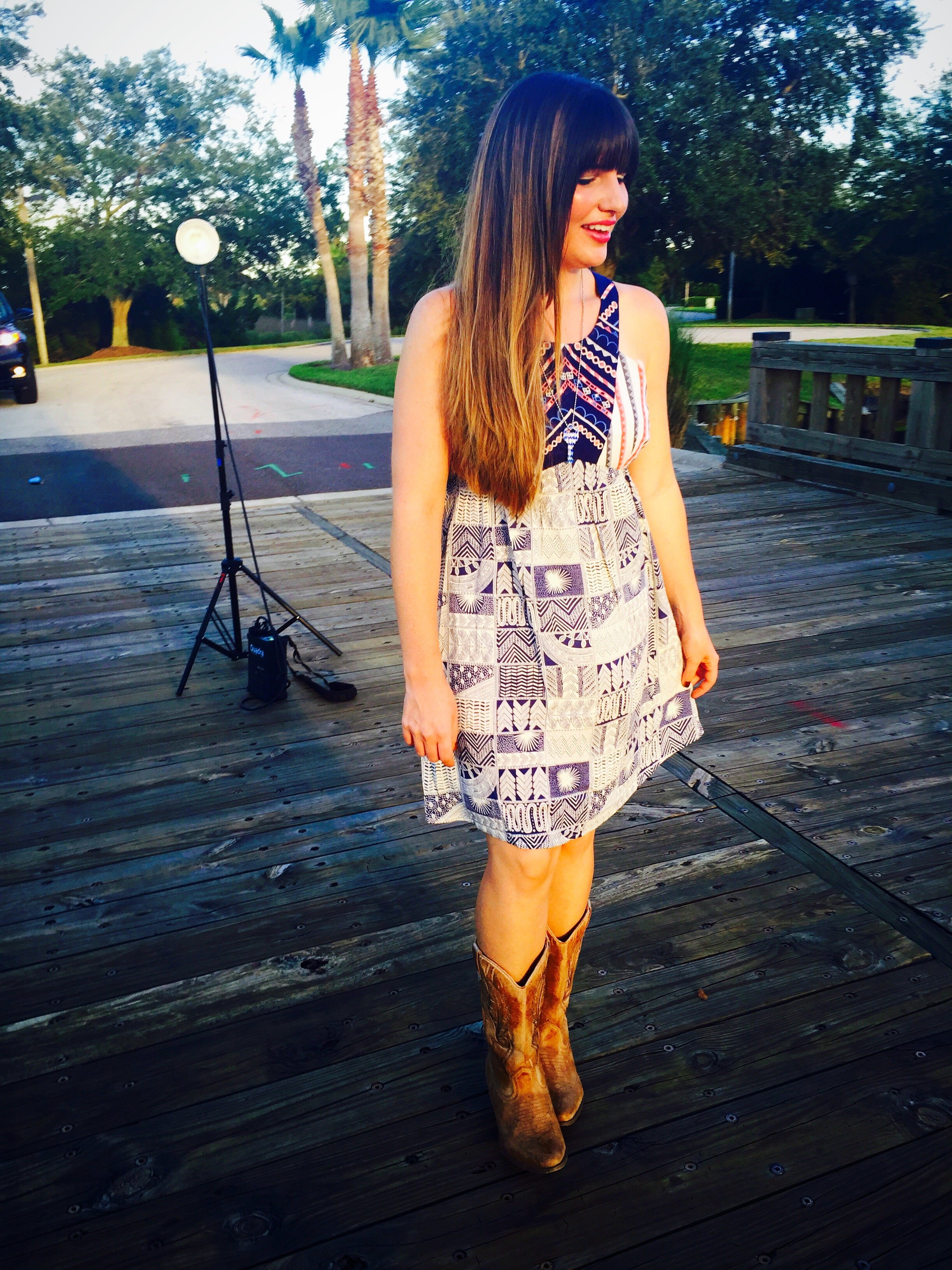 I loved this dress I got to wear and decided to give it a boho twist with these fun cowboy boots that I got last year for only $25 at Payless! Yes, that's right!! Who would EVER GUESS!!
I decided to wear my hair down because I hardly ever do and for this shoot we did some fun twirling in the outfit!!
Comment below… what do YOU think of this look?! Perfect for fall to join the bohemian trend that everyone is talking about?!