This post may contain affiliate links, which means I may receive a small commission, at no cost to you, if you make a purchase through a link!
This Summer Villa Ready Outfit from Original Piece is one of my favorites, I have to say!
I love this sundress and how comfortable it is for the summertime! I paired it with my new favorite accessory, converse sneakers. The baby blue detailed hemline is my favorite because it's my favorite color!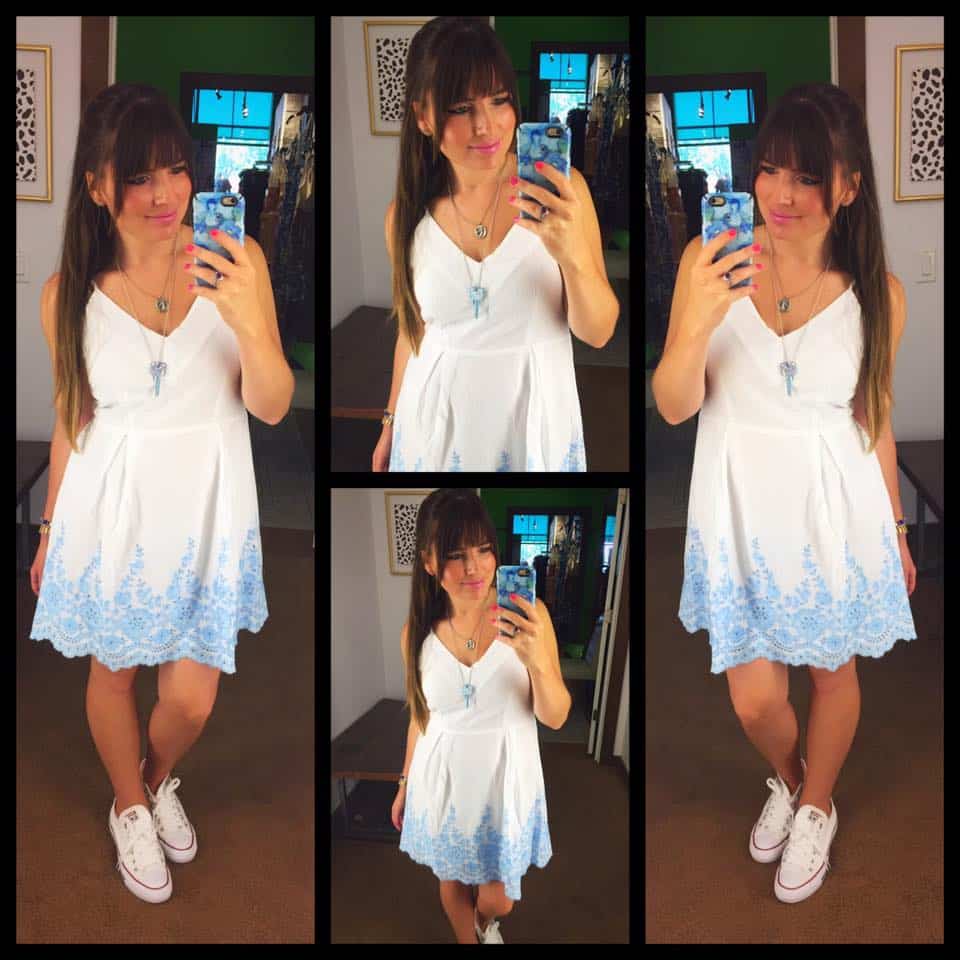 The detailed hem also adds a fun flirty twist that I love! I love this dress to wear for a day out or for a night summer occasion. I thought it would also look perfect paired with a pair of tan wedges, what do you think?!
For those cool summer nights I was thinking a denim jacket or kimono! I also thought it would be perfect for a Tim Mcgraw concert! Add my cowboy boots and a denim vest, and instant concert look is complete! 🙂
What do YOU think of my new dress?!