This post may contain affiliate links, which means I may receive a small commission, at no cost to you, if you make a purchase through a link!
I've seen the elephant trend everywhere lately, but I haven't been able to find that perfect outfit to incorporate the trend… until now.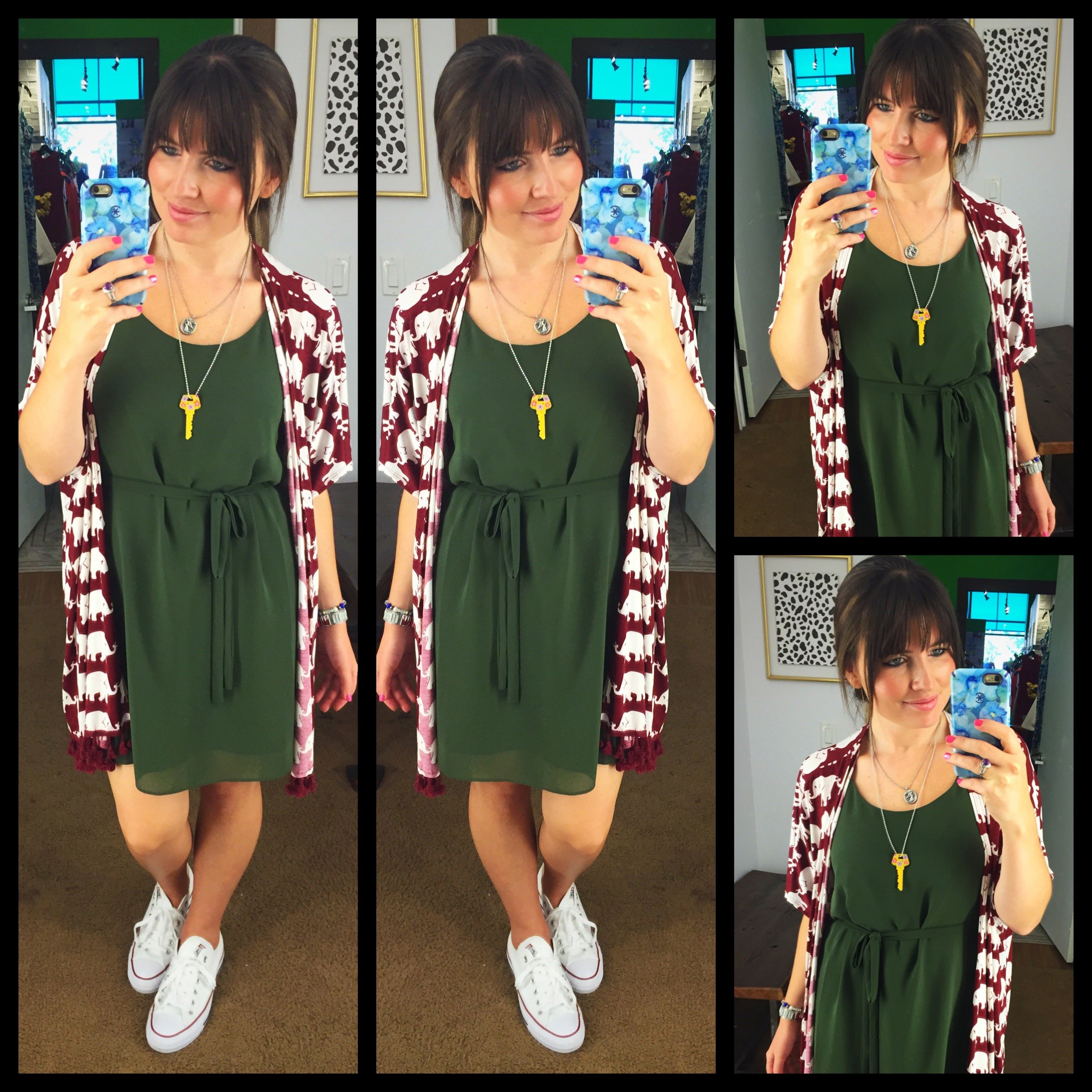 I found this kimono at Original Piece Boutique and had to get it! I love the tassel detail and the elephant print had the preppy feel I LOVE! I decided to wear it with this solid army green dress that I had in my closet and I love how it looked over it! The solid dress ran shorter but with the kimono it offset the look!
I'm working and doing errands today so I decided to wear my new converse sneakers with this look. It gave it a casual trendy twist that I LOVE!
I completed my look with this new GKey exclusively sold in Original Piece Boutique! I love the vintage color hues of this Gkey and I love how it gave this outfit just the right about of 'pop' of color it needed!
What do you think of this outfit of the day?! COMMENT BELOW!