Silent Screams by Zachary Ryan is out now. Silent Screams follow four students after their school had a shooting. Lane, Zachary, Cass, and Ben have to figure out how to move on not from the tragedy of the school shooting, but their own tragedies in their lives. They have to come to terms also with the fact that their best friend, Gabe, was the one that caused the heinous crime.
Lane: He is the silent type of the group. He's always stayed in the shadows, and he never wanted to be on people's radar. He is dealing with being gay, and he doesn't feel coming out to his friends after he watches his parents talk about their conservative thoughts on social media. He also has to deal with the fact that his boyfriend, Colby, was one of the victims of the school shooting. He doesn't know if he ever can stop himself from drowning from the guilt and sadness he feels surrounding the day of the shooting.
Zachary: She is the dramatic one of the group. She deals with the pressure of always making sure never to disappoint people. One of the beautiful quotes from the book, "She was seeking an applause that she never had a right to." She tries to make sure she is still the strong, confident person everyone has come to believe she is. On the day of the shooting, she finds out that she lost her vocal abilities, and Zachary doesn't feel like she can seek sympathy because people lost their lives in the shooting. She has to find a way to let go of disappointing people and learn to love the stage again.
Cass: She is the most fragile one of the group. She comes from a broken family, and she tries her hardest to find her happiness. She uses other people to protect her, and she doesn't really understand that she needs to find it on her own. Cass is dating Jarele. She struggles because she finds out on the day of the shooting he was cheating on her with another girl (who gets killed in the shooting). She has to learn how to forgive him, be on her own, and find some kind of happiness in this world.
Ben: He is the leader of the group. He always has to have it put together and be the life of the party. On the day of the shooting, he has to move into a new apartment because his dad had an affair on his mother. He had come from wealth, and he lost all of it. He learns that his whole life was a bunch of lies, and he doesn't know who to trust anymore. He needs to learn what it's like to be one of the "regular" kids of the school. He is no longer part of the powerful Howard family anymore.
Wow. This book was a powerful read. It was the kind of story that makes you stop and admire the author. How Zachary Ryan was able to build such a complex world mixed with so many emotions that are unique to each and every character was inspiring. It reminds me of the novel That's Not What Happened by Kody Keplinger. I loved that book, and I love this book too. To read what each character was going through and how unique the stories are was moving. I definitely recommend reading this novel. It's one you'll be thinking about even after you're finished.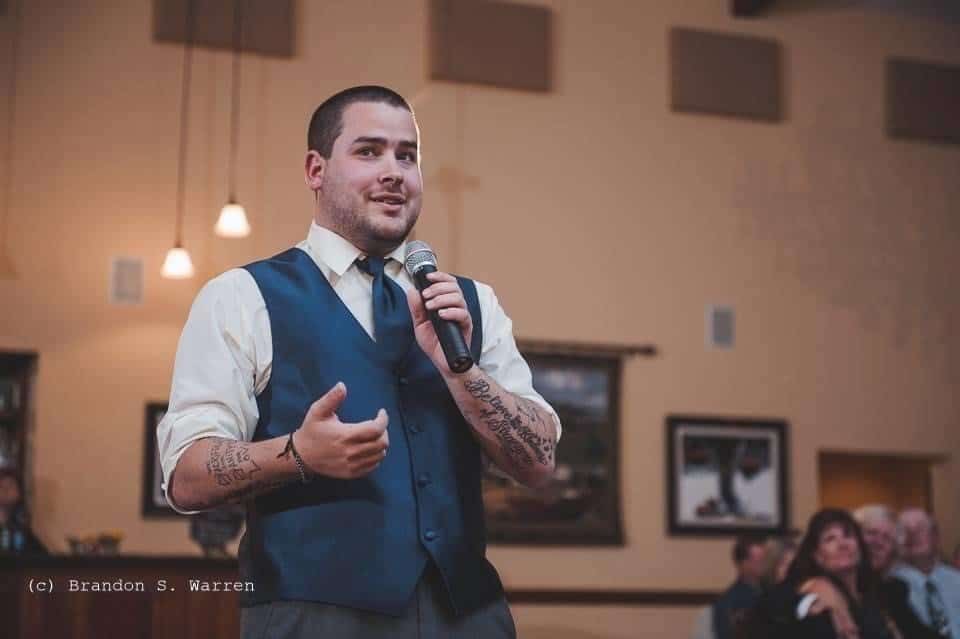 Author Zachary Ryan grew up in a black-and-white box in Maryland, before moving to Chicago to start a new life. There, he found that he was accepted for his misfit status—and learned that it's perfectly normal to spend your twenties feeling lost and confused.
After a disastrous sexual encounter, Ryan stumbled on a group of true friends, or "soul cluster," that he connected with. Through his writing, he hopes to help other broken souls out there find comfort amid the chaos.
Get your copy on Amazon today! You can also follow Author Zachary Ryan on Instagram and Twitter.
Have you read this novel? Want to get your book feature? Contact me! Also, don't forget to check out my feature on Feedspot's Top 100 YA Book Blogs!
Below is my AUTHOR INTERVIEW with Zachary Ryan as well!
Note: Author provided bio & blurb & author photo. I received this product for free for this paid feature, but the honest review is all mine.