This post may contain affiliate links, which means I may receive a small commission, at no cost to you, if you make a purchase through a link!
It's one of the perfect days where there is nothing but blue skies for miles and it's not too hot but not too cold! There is a light breeze but not too much.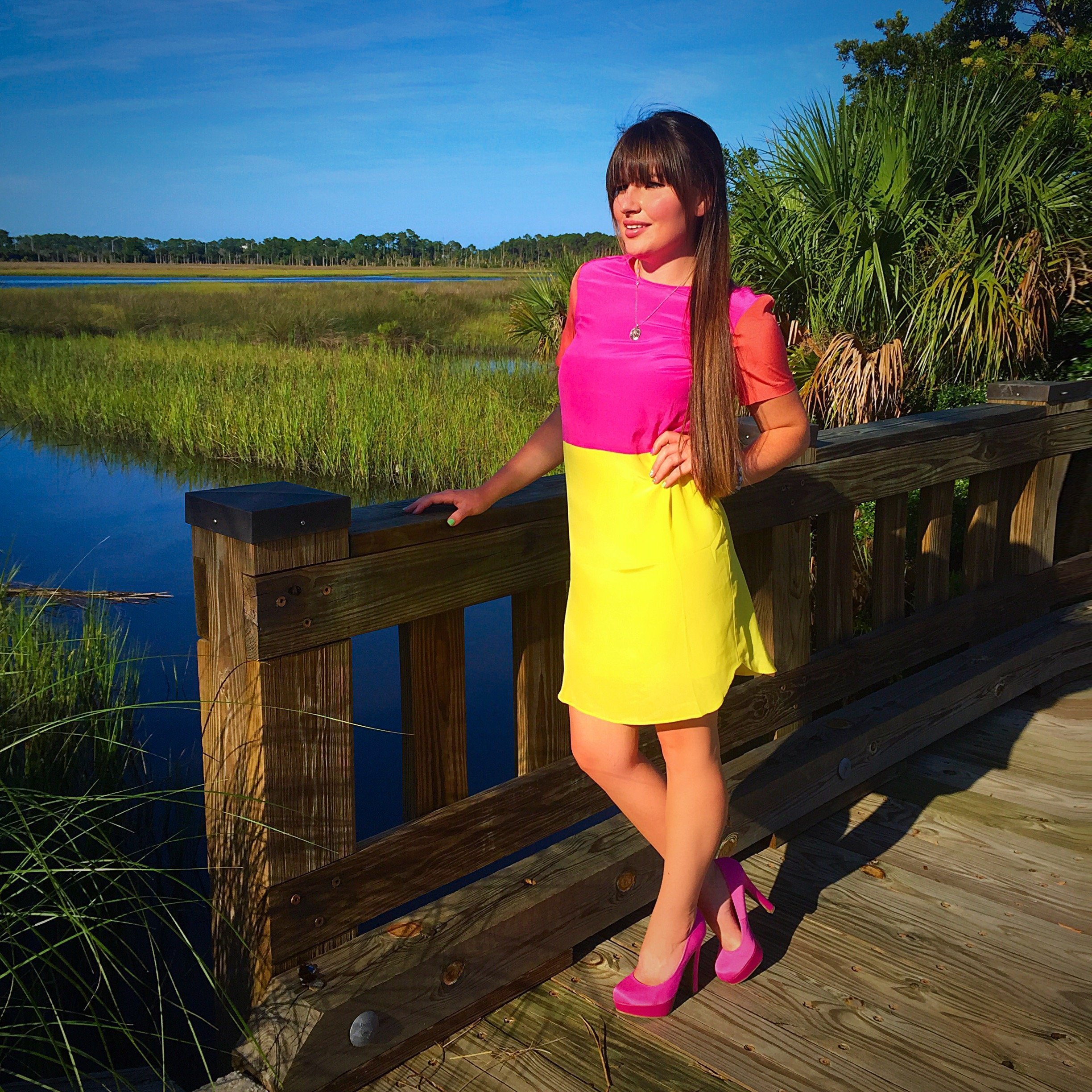 I decided to put on this amazing dress from Hutch design and I simply couldn't forget to pair it with these perfect pink heels from Just Fab!
The dress was so comfortable to wear and I love the color block effect! I've seen so many celebrities wearing this trend and I've been looking for the perfect outfit to fit the trend! I was so glad when I came across this amazing dress to wear to make a perfect trendy statement! My heels are so comfortable too and I only paid $39.99 for them! So many people asked me what designer I got them from… if they only knew! 😉
What do you guys think of my outfit?! Isn't it Perfect for today?!