This post may contain affiliate links, which means I may receive a small commission, at no cost to you, if you make a purchase through a link!
I'm absolutely in love with this maxi dress! It has that breathtaking boho feel I am a huge fan of! The back of the dress is so gorgeous too with the crochet detail and the off-shoulder design! I would wear this maxi to any sort of occasion I had planned!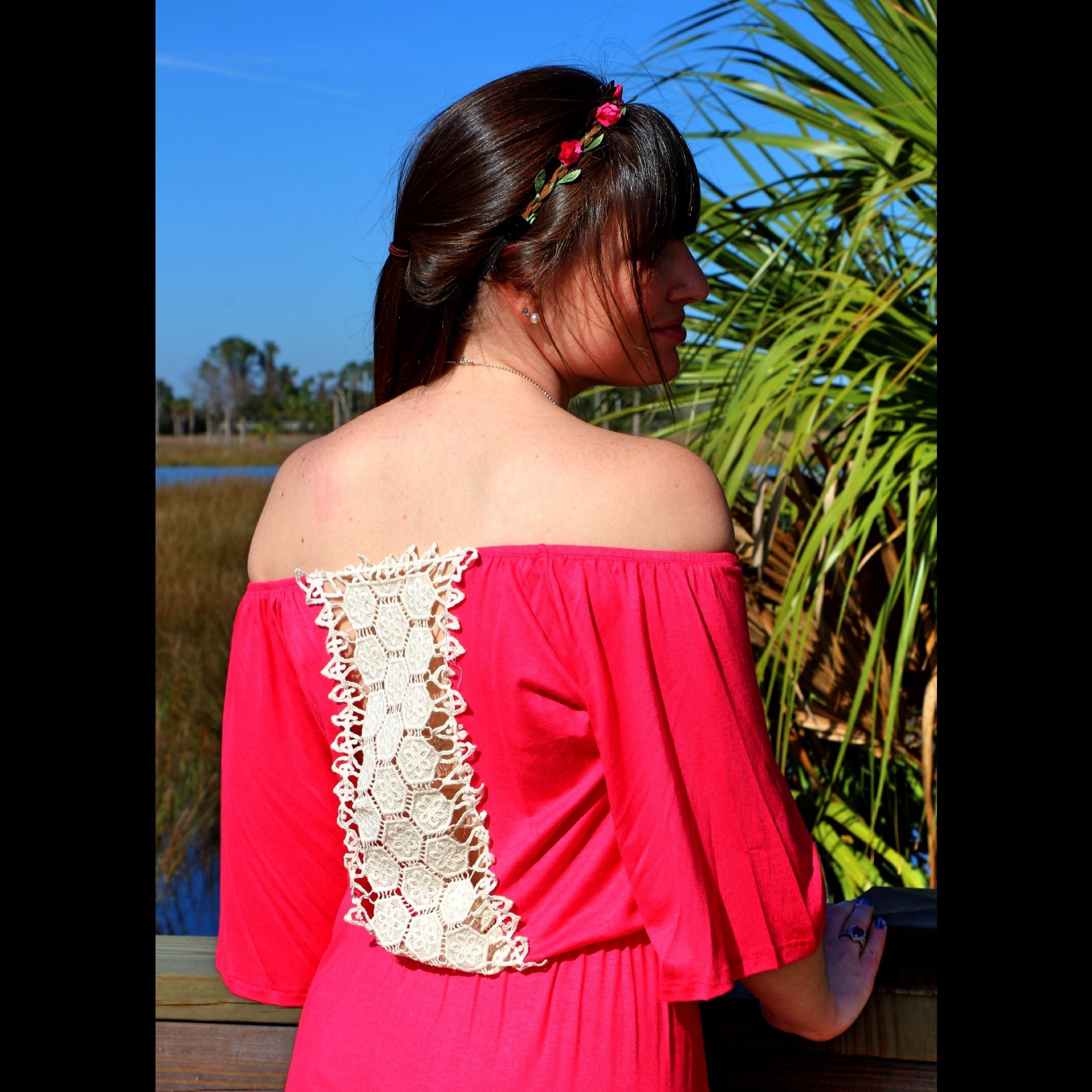 You can add a simple jean jacket or cardigan for those cool nights too!! It would just add to the perfection of this look!
I added the flower headband in my hair to complete my boho look today! The pinks match perfectly! It made me feel very carefree and the material of the dress is so soft that I want to wear it every single day!
I got it from the Original Piece boutique in Orlando, Florida & I can't wait to make another trip there to shop even more!
What do you think of this Magical Maxi?!