This post may contain affiliate links, which means I may receive a small commission, at no cost to you, if you make a purchase through a link!
Goodbye, Orchid by Carol Van Den Hende feature is here.
Can love blossom after life changes in an instant?
One of the most anticipated 2020 fall reads: Buzzfeed l Parade l Travel+Leisure. Winner: 2020 American Fiction Award l Pinnacle Achievement Award.
"Page-turner" "Breath of awe" "Tugs on your soul"
What happens when an entrepreneur suffers an accident that changes him forever and he has to decide: to love his woman, will he need to leave her?
One July morning in Manhattan, kind-hearted Phoenix Walker accompanies half-Asian beauty Orchid Paige to the airport. Neither believes today is goodbye.
But soon after Orchid leaves, disaster strikes.
Phoenix wakes in the hospital, broken, forever changed.
Now, he's faced with the hardest decision of his life. Does he burden the woman whose traumatic childhood makes him feel protective of her? Or does true love mean having to say Goodbye, Orchid?Rising from ashes is hard. Leaving the one you love is harder.
"A tale of sacrifice and rebirth; heroism is in the details." —SSGT Aaron Michael Grant, author of TAKING BAGHDAD: Victory in Iraq With the US Marines
If you like heart-warming stories of resilience and magnanimous heroes, then you'll love this award-winning tale that's inspired by combat-injured veterans. For fans of Me Before You and Fault in Our Stars, Goodbye, Orchid asks…
"What choice does a wounded hero have when loving his woman means breaking his own heart?"
Order your copy of Goodbye, Orchid and immerse yourself in this beautiful love story. Available in Kindle, paperback and hardcover.
Praise for Goodbye, Orchid:
'A richly detailed story of star-crossed lovers…all told with unforgettable heart and insight.' —Caroline Leavitt, New York Times Bestselling author of Pictures of You, Cruel Beautiful World and With or Without You
'A book full of soul and heart about love, loss and redefining oneself. I adored this modern, important take on the power of love.'—Karin Tanabe, author of A Hundred Suns
'Goodbye Orchid tugs at readers' heartstrings and takes us on an emotional roller-coaster ride through this serious romance, layered with trauma and lost love. The characters—including Phoenix's twin brother and friends—are richly drawn, and the themes are timeless. But it's the story that kept me turning those pages and hoping for a satisfying ending. Van Den Hende did not disappoint.'—Susan Cushman, author of Friends of the Library, and Cherry Bomb
'As a combat decorated and wounded veteran, Goodbye, Orchid captures the mindset, roller-coaster and daily heroics of my experience after being injured. All around excellence.'—Doc Jacobs, Bronze Star with Valor and Purple Heart-decorated Navy Corpsman, CEO Doc Jacobs Foundation, author There and Back Again
'Goodbye Orchid is a beautiful book, full of deep, thoughtful truths as well as hard-won wisdom for its protagonists. All the characters are richly drawn, and the author never shies away from showing us their flawed humanity. Their individualized and honest perspectives make the journeys as surprising as they are engaging.' —Chris Kipiniak, actor, writer Marvel Comics, The Truth podcast, Co-creator BEHEMOTH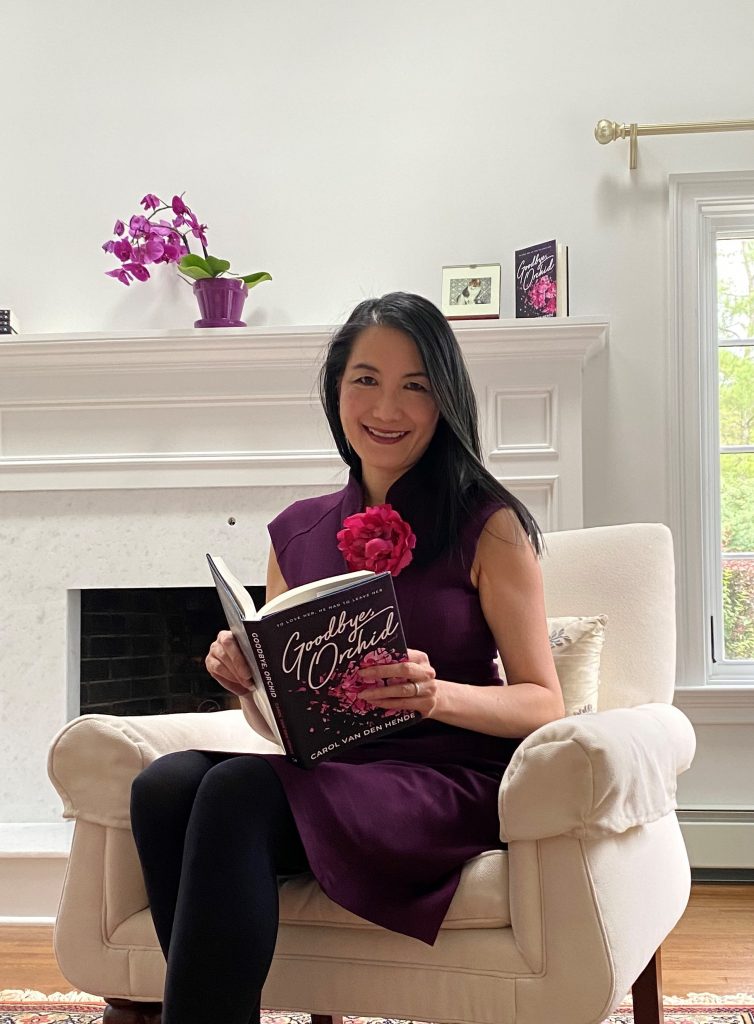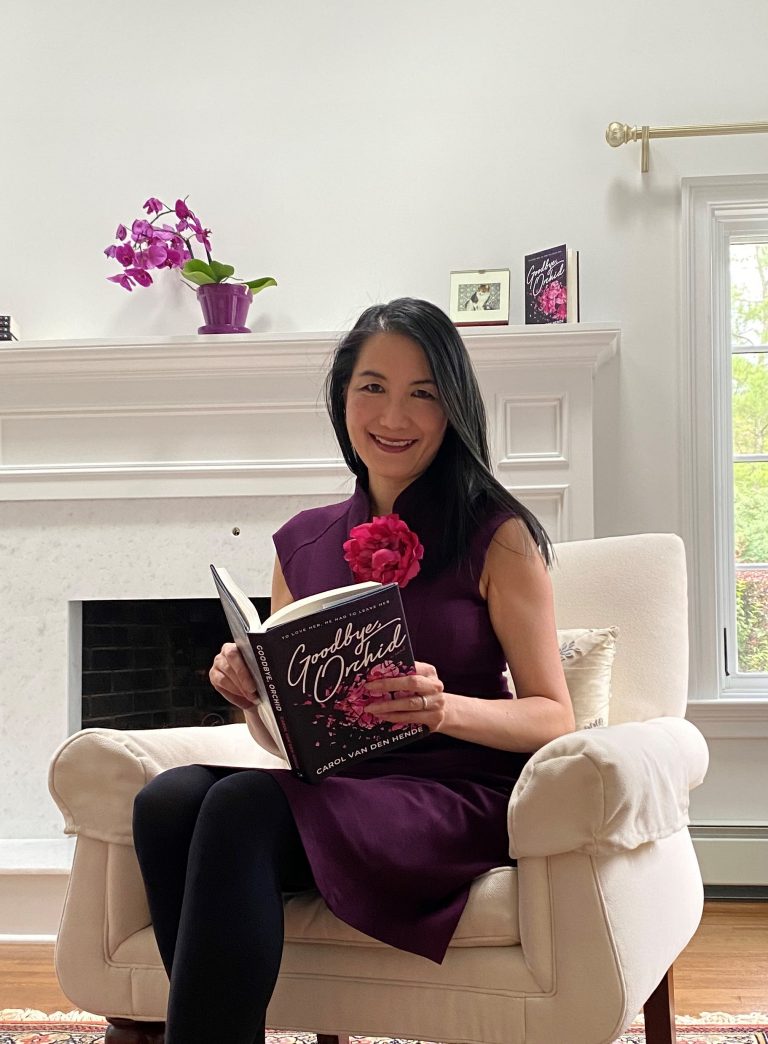 ABOUT THE AUTHOR
Carol Van Den Hende is an award-winning author who pens stories of resilience and hope. Her novel Goodbye, Orchid won the 2020 American Fiction Award for urban fiction and 2020 Pinnacle Achievement Award for multicultural fiction. She's also a speaker, strategist, Board member and Climate Reality Leader. One secret to her good fortune? Her humorous husband, fun-loving twins, and rescue cat, who prove that love really does conquer all.
You can get a copy of this novel on Amazon today! You can also follow Carol on: her website, Facebook, Instagram, Twitter, Pinterest, Bookbub, LibraryThing, Goodreads, or YouTube.
Have you read this novel? Want to get your book feature? Contact me! Also, don't forget to check out my feature on Feedspot's Top 100 YA Book Blogs!
Note the author provided the photos and the information. Don't forget you can get a FREE chapter when you sign up for the email list on: https://dl.bookfunnel.com/sdw0qzrf7q