This post may contain affiliate links, which means I may receive a small commission, at no cost to you, if you make a purchase through a link!
FOUR by MJ Preston!  
Book two in the Highwayman series
The story finale By Canada's own, MJ Preston!
Set for release this February and published by WildBlue Press!
The books will be available worldwide, in digital, print, and audio format, across all platforms!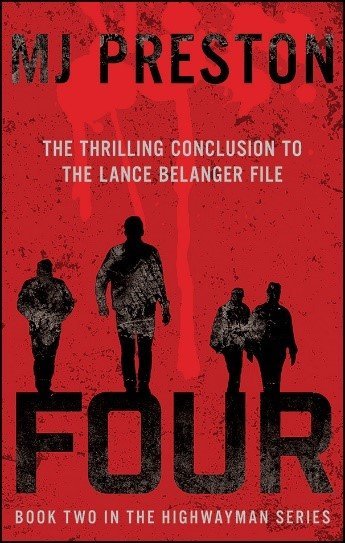 Having abstained from killing for almost a year, the Highwayman is coming unglued.
Unsure if the FBI is watching, Lance Belanger spends his days and nights in a paranoid malaise, longing to kill again. Meanwhile, in Bucharest, Romania, an Interpol raid leads to clues and a witness who can identify the Highwayman. Armed with new evidence, newly promoted SAC FBI Agent, Dave Maxwell heads for Bucharest, as his team of investigators redeploys their investigation on their original suspect, Lance Belanger. It would appear, the net is closing.
But the Highwayman has other ideas.
Just after dusk, outside of Pittsburgh, four strangers exit a service van and perpetrate the mass murder of four families in their suburban homes. It doesn't take long for the FBI to connect the killings to Highwayman, and when they raid Belanger's properties, they are left a parting gift.
Another murder and a message for Maxwell from the Highwayman himself.
Come and find me!
As the killing ramps up, Maxwell leads a posse of investigators across two states, north to Canada to try and thwart the Highwayman in his endgame, that involves kidnapping, mass murder, and betrayal.
The predator is now the prey.
But can they stop him before he disappears for good?
The most terrifying monsters are real and walk among us every day!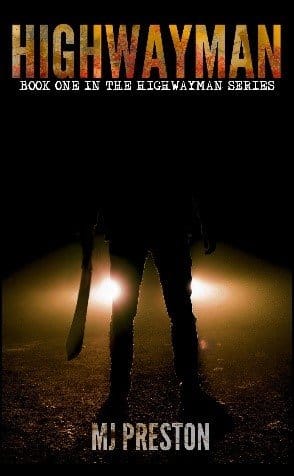 Meet Lance Belanger, he has only one ambition, to be the most infamous killer of all time. After murdering a single mom and her toddler child, Lance indoctrinates himself into the world of serial murder. Before long, the bodies start turning up all over the country. Each victim is incapacitated by a puncture wound to the spine, then, while still alive, they are dismembered, their arms, legs, and head are severed from the torso.
FBI investigators call their killer "Highwayman." But beyond the multi-state dumping of staged victims, the killer has left them little else to go on. With no DNA or forensic evidence, veteran FBI agent Lewis Ash is in a race against retirement as he tracks the elusive murderer. Meanwhile, Lance has other plans that will up his game and increase his body count. In a web of murder that reaches from the United States to Bucharest, Romania, a diabolical plan is set into motion to attract the most dangerous predators the world has to offer.
Can the FBI stop this killer before he sets his plan into motion?
About The Author: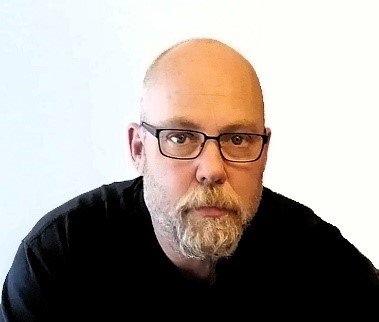 M.J. Preston's debut novel: THE EQUINOX, published in 2012, was a quarterfinalist in the Amazon Breakthrough Awards and rated a solid straight horror novel by a reviewer at Publisher's Weekly.
His second novel: ACADIA EVENT, published in 2015, was inspired by his time running the world longest ice road, as an ice road trucker, in the Canada's Northwest Territories. It is set to be re-released with his publisher, WildBlue Press.
His third novel: HIGHWAYMAN, a thriller, was published July 02, 2019 with WildBlue Press. He has also published scores of short stories in anthologies around the world. In addition to writing, MJ is an artist and an amateur photographer.
The sequel to Highwayman, titled: FOUR, will be available for purchase on the 25th of February 2020. More information can be found about MJ at: http://mjpreston.net
To request additional review copies or an interview with MJ Preston, please contact Mickey Mikkelson at Creative Edge Publicity: mickey.creativeed[email protected] / 403.464.6925.    We look forward to the coverage!
Have you read this novel? Want to get your book feature? Contact me! Also, don't forget to check out my feature on Feedspot's Top 100 YA Book Blogs!