This post may contain affiliate links, which means I may receive a small commission, at no cost to you, if you make a purchase through a link!
Vestige by Monique Gliozzi centers around Dr. Maxwell Stein. Stein is a seasoned child psychologist practicing in New York, is about to head off on vacation when the past comes back to haunt him. A visit by a former patient, now a mysterious adult, takes him by surprise to deliver a priceless gift. His simple message sets the wheels of his conscious and subconscious mind in motion until he is on the verge of derailing. His family, concerned and frightened by his changing attitudes, feels helpless. Is Max bordering on insanity, or is there still hope?
Author, Dr. Monique Gliozzi was born in Dublin. Monique is a graduate from the University of Western Australia medical school, has a keen interest in forensic sciences and psychiatry. She works as a Psychiatrist in Perth, with ties to the UWA School of Psychiatry, where she has had a role as a Senior Clinical Lecturer. Her love for teaching has granted her a nomination for an Excellence in Teaching Award in 2016. Monique also holds an interest in aviation. She trained at the Royal Aero Club of Western Australia, where she obtained a commercial pilot license. Following this, Monique completed her instructor rating and is now working on a casual basis as a senior flight instructor.
Monique has only recently rekindled her passion for writing, starting with the fictional thriller, Foresight followed by Hunted, and now her third book, Vestige. Below is an exclusive preview of Vestige!
"A gentle knock on the office door jolted him back to the present. He turned, expecting to see Wilma, but it was not her. Instead, a young well-dressed lady in her twenties stood in the doorway.
"Dr. Stein?" she enquired.
"Yes. Can I help you?" he asked, noting something vaguely familiar about her. Her light brown hair hung loosely around her face, just touching her shoulders. The subtle scent of a floral perfume filled the air. Her complexion was healthy and her light blue intelligent eyes scanned the office as if in search of something familiar. Then, he noted the dimples on her cheeks as she smiled at him. He knew exactly who she was. "Please have a seat, it's been a long time," he remarked.
"Indeed it has, Doc," she replied, moving closer but not accepting his invitation to sit. Max remembered the extremely shy, troubled and frightened ten year old he had met many years earlier. To this very day he was still not entirely sure what the cause of her angst had been, but today she stood before him with an air of mystery and quiet confidence.
"Here, take this," she said, handing Max a light brown leather diary with her name embossed on its side. It was a name well known to those moving in circles of the justice system. Her grandfather had been a prominent judge and Rotarian, with her own father now following in the same footsteps.
Max took the small book, curious about its content. Before he had the chance to ask any of the questions that had immediately flooded his mind, she was at the door, ready to leave. She stopped and turned.
"Oh, before I forget, your sister said that the spare car keys you are looking for have fallen behind your dresser. The cleaning lady accidentally knocked them off."
She smiled and walked out of his office. His only sister had been dead for five years. Max bolted from behind his desk to stop her, but when he reached the street, she was gone.
Returning to his office still dazed, he bumped into Wilma, spilling the coffee she had made for him.
"Dr. Stein, there you go again, always in a hurry," she teased. "Here is the rest of your coffee and today's paper," she said, handing him the items.
Taking them, he thanked her then walked back into his office and closed the door. As he placed the mug and paper on his desk, his attention was drawn back to the diary that lay next to the keyboard. Max sat quietly, contemplating what to do with the little book. Instead of picking it up, he reached for the morning newspaper. As he saw the headline and image underneath, he froze.
"Tragic Death of Daughter of Prominent New York Judge." The face smiling up at him from the front page was one he had seen moments earlier. He scanned the article for the date of the tragedy: June 7th.
The woman who was just in his office moments earlier had been dead for three days. Cold chills ran down Max's spine. How could this be? He had seen her, spoken with her and experienced the aroma of her perfume. She had held the diary, a solid object, and handed it to him!
Max decided to finish what he had set out to do that morning and then head straight home. A lingering wave of sadness and confusion washed over him. One thing remained certain: he needed to read her diary…"
Get your copy today on Amazon, Barnes and Noble, and Indigo/Chapters!
Connect with Australian author Monique Gliozzi on Goodreads, Facebook, or on her website.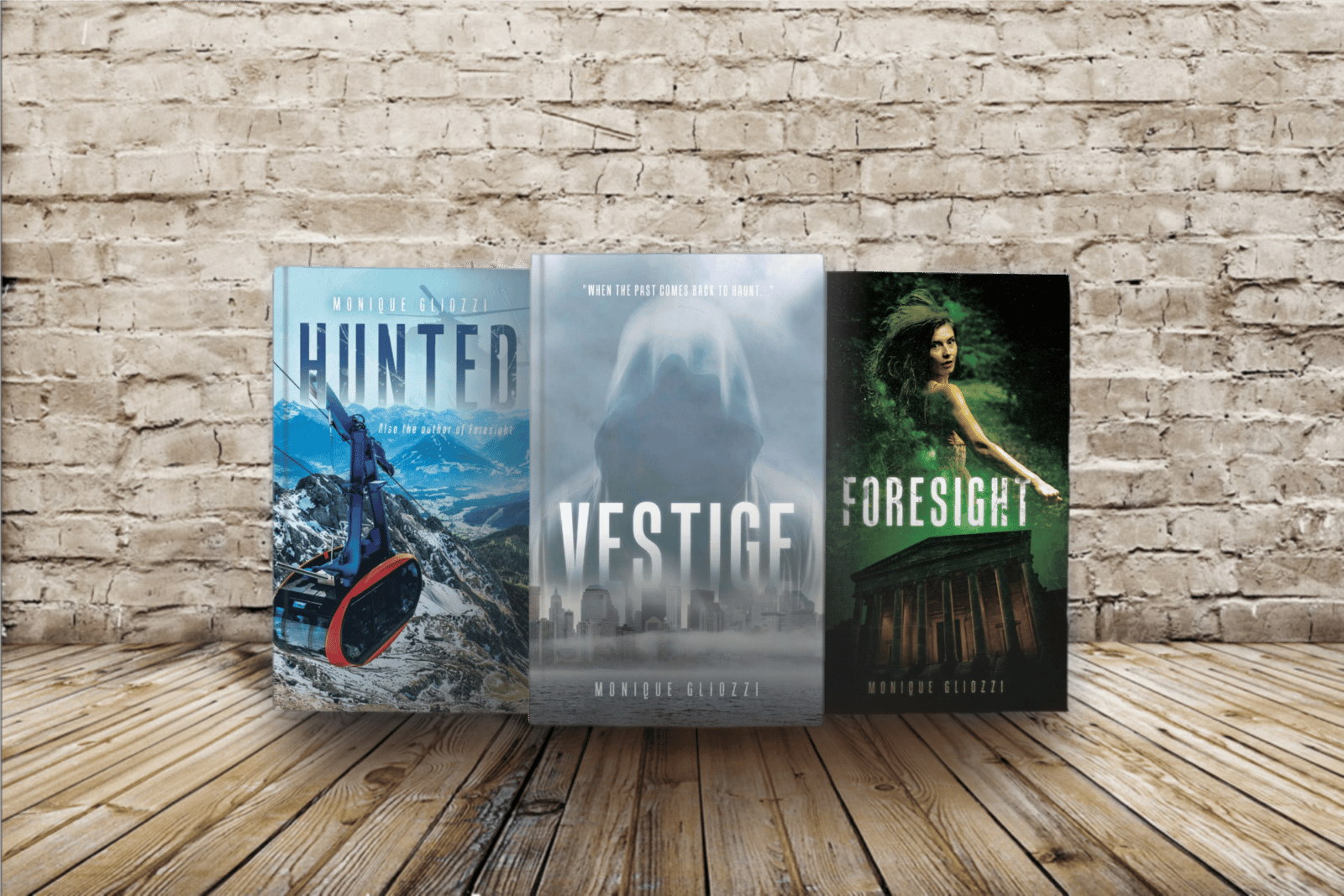 Want to learn more? Check out Monique's Interview with Ric Bratton This Week in America
Have you read this novel? Want to get your book feature? Contact me! Also, don't forget to check out my feature on Feedspot's Top 100 YA Book Blogs!
Note: Author provided bio & blurb & author photo & photos. I received this product for free for this paid feature, but the honest review is all mine.