Roselle Lim Author Interview is officially here. I'm so excited to chat with Roselle about her newest novel, Sophie Go's Lonely Hearts Club!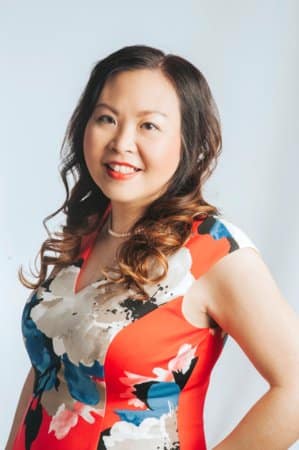 Hey Roselle! Welcome! So excited to have you join us! Tell us more about Sophie Go's Lonely Hearts Club?
Sophie Go's Loney Hearts Club is a matchmaker who is an optimist despite all the challenges in her life. She enlists the aid of the Old Ducks, a bunch of septuagenarian bachelors, to save her reputation. She believes that if she can match them, she'll be able to make up for not graduating from matchmaking school. The best part is that while she is determined to find love for her clients, she slowly realizes she's in her own love story.
What made you want to want to have matchmaking as the main theme of this novel?
My second book, Vanessa Yu's Magical Paris Tea Shop, features secondary characters as matchmakers. I wanted to write about one who is the lead in her own story instead of being relegated to the sidelines.
I wanted to provide an alternative to modern matchmaking, where everything is reliant on statistics and technology, and to traditional matchmaking, which leans on birth charts and more about family compatibility.
My take on matchmaking combines fabulism with elements of my heritage. I included the concept of the red thread as a magical link between soulmates.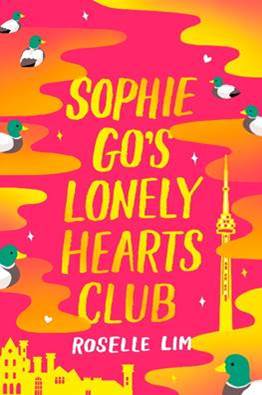 Who was the most entertaining character to write?
It has to be the Old Ducks as a whole. They each have their own personalities and quirks and keep me on their toes with their adventures. In my head, they live and breathe, and have conversations—making it a joy to be able to write them on the page.
Do you have a favorite chapter?
My favorite chapter depends on my mood and on which Old Duck I'm feeling at any given moment. Right now, I'm thinking about the quiet and shy Mr. Wolf. His love story is the first in the bunch, and it hits all my checkmarks—cats, candy, and terminal shyness.
Each of the Old Ducks has their own tales to tell, and I hope at least one of them resonates with every reader.
I love how this book is reminiscent of Snow White and the Seven Dwarfs. Did you always picture basing this book on the Snow White premise? Was she your favorite Disney princess?
I didn't. The odd observation came when I was writing the book. I realized there were seven old men and one feisty matchmaker. Now that I think about it, I suppose it might be subconsciously there because there is also an evil Queen involved.
As for my favorite Disney princess, it's a toss-up between Mulan and Tiana. I love Mulan for her courage and her conviction. I love Tiana for her tenacity and her unwavering belief in herself.
Walk us through a day in your life when writing. Do you write in the morning? Have to brainstorm an idea for a few weeks? Just start writing?
I definitely work with a routine. When I'm drafting, it's a full day of sitting at the keyboard and aiming for 2500 words a day. When I'm revising, I aim to have a certain number of pages done.
When it comes to starting a new novel, it takes me a long time. It starts with breaking into a new journal, scouring for reference pics of my characters, then researching the setting and everything else. I'm a planner now, and I can't sit and write on the fly like I used to. I have to plot everything out or else I run into major issues.
My process is as follows. I always start with an elevator pitch for the novel—its heart, its premise. I then write a longer blurb before I even start drafting a word. When I am ready, and all the elements are in place in my novel-planning bullet journal, I start writing the first page. I experiment with voice and the first lines until I get it to a state where I can move forward. These two crucial elements are important to me, and I can't write page two without knowing I'm on the right path.
The cover is so bright and fun. Were you involved in the design process?
I have the best team at Berkley responsible. The cover artist for the three books is Vikki Chu. I believe the art direction has changed once. For my debut, my editor presented me with three very different covers, and I eventually chose the design that will be echoed in all three books.
What do you hope readers take away from Sophie Go's Lonely Hearts Club?
I hope that readers laugh and cry while following Sophie's adventures. I want them to experience the full spectrum of her joy and pain. My novel is an examination of love and all its aspects, with a matchmaker at its core. I'm adamant about depicting life as a balance between light and darkness.
I lost my father-in-law from cancer during the peak of the pandemic. It has been a very rough last couple of years for me personally, but I'm starting to see the sunshine through the clouds. As much as I want to believe that life is always full of happiness, I'm the glass is half full kind of person. I wrote this book as an act of hope in the midst of depression.

Will there be a sequel?
Unfortunately, no. Sophie's story is the last in the three books set in this universe. Book 4 is set in a different take on our world with completely new characters.
Before I let you go, tell readers where they can find you on social media!
I'm most active on Twitter and IG as @rosellewriter.
There you have it! Roselle thank you so much for joining us! If you have questions comment below! Want to see more author interviews? Contact me who!