This post may contain affiliate links, which means I may receive a small commission, at no cost to you, if you make a purchase through a link!
The Unhoneymooners by Christina Lauren Book Dress is here. I absolutely LOVED The Unhoneymooners. You can see my five-star review here. I was so excited to chat with Jacqueline about it. Since we both enjoyed this book, we decided to collaborate on bringing the cover to life.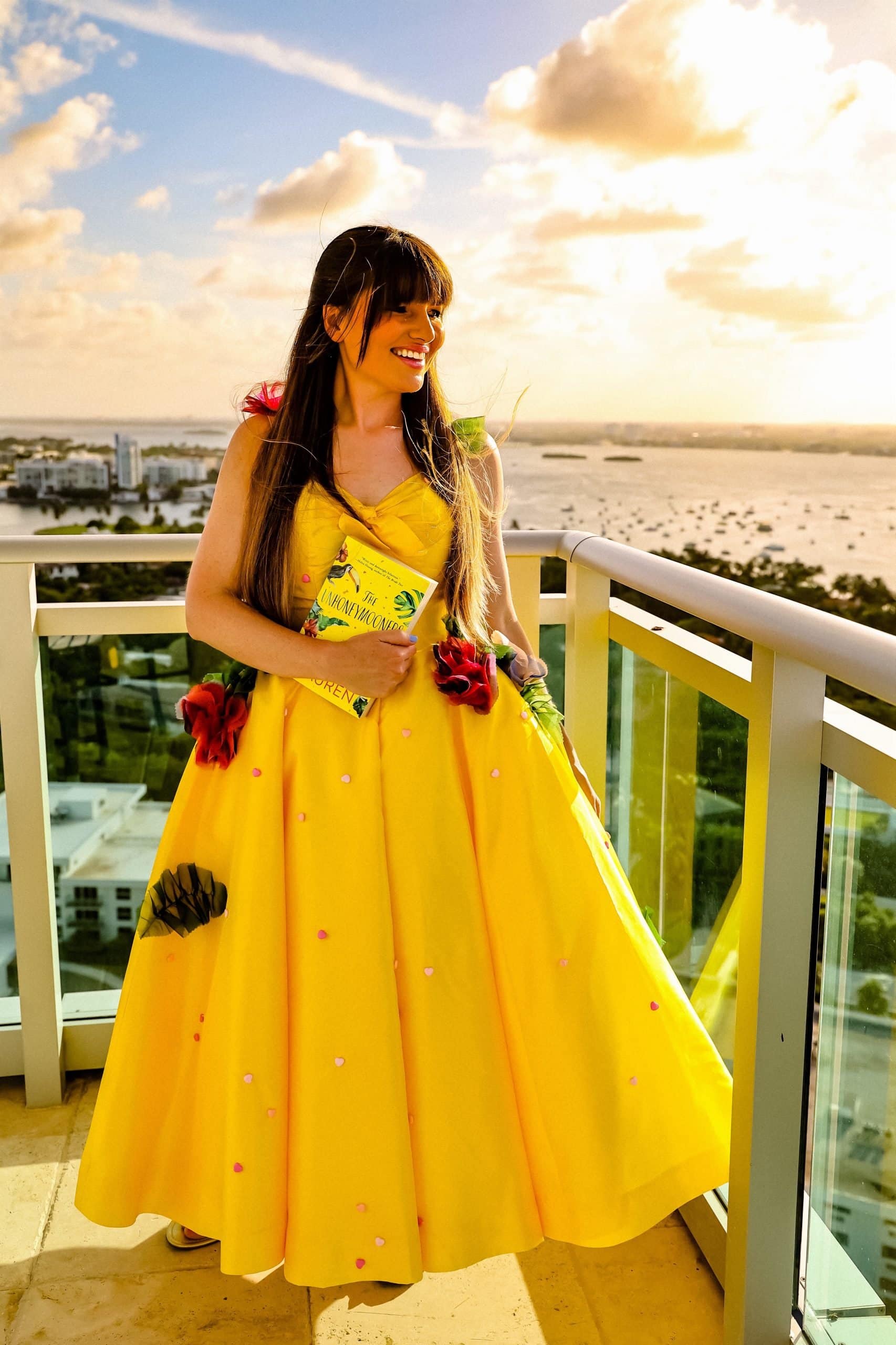 This book dress is a fun yellow color that pops! The added flowers make this book dress stand out from the others because it is such a unique touch. I like how each flower is handsewn and reflects the cover's design. I also really enjoyed the top of the dress. It has a bow across the chest that pulls in the waist. Then, there are the tiny pink heart beads that accent the book dress. I like to think the hearts relate to the romance between Olive and Ethan. 😊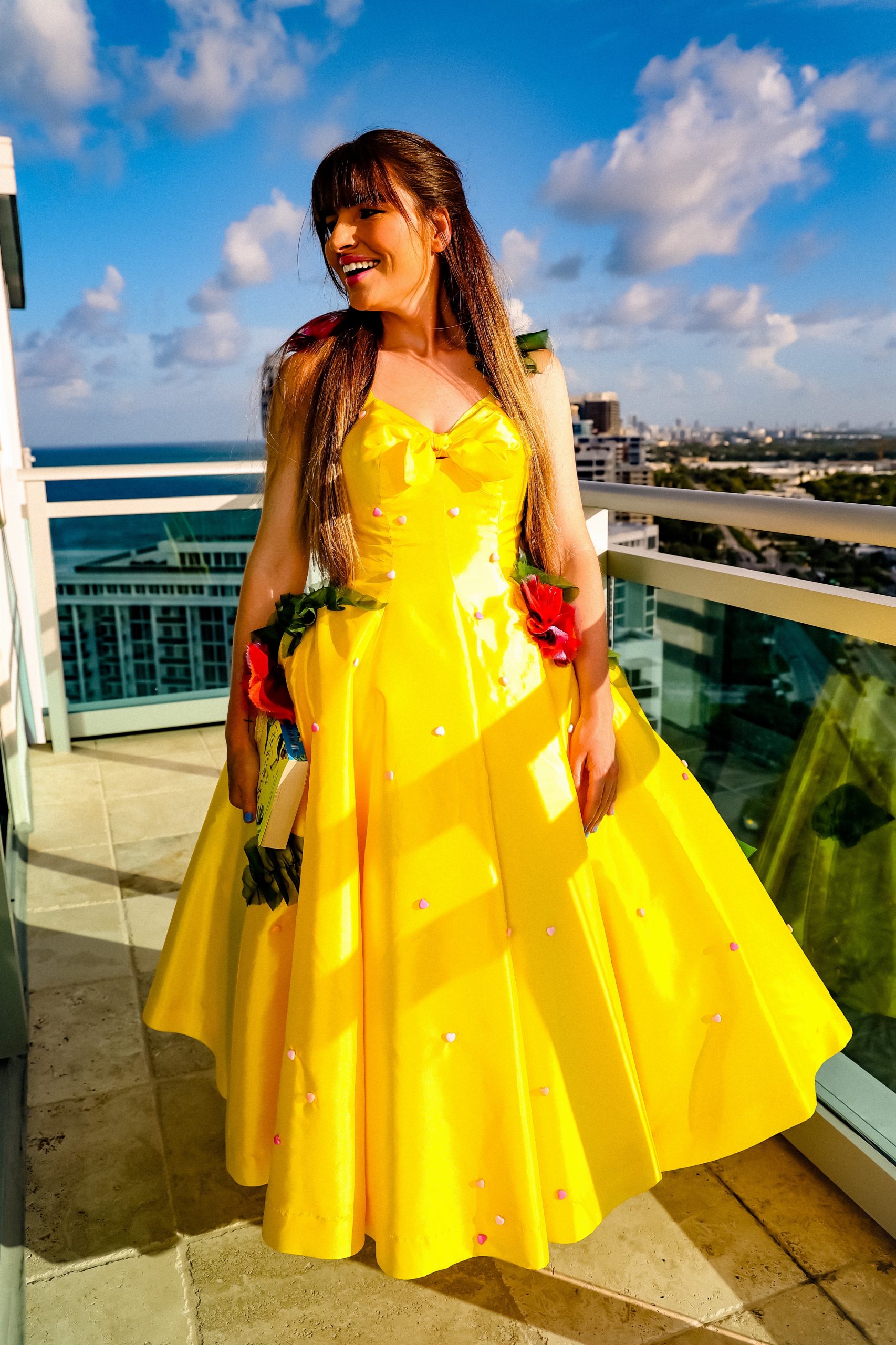 Jacqueline also sent me the fun heart sunglasses that matched the dress! Overall, this is another book dress that I love. It reflects not just the cover but the entire plot of this book. Those who read my review know that The Unhoneymooners had me wanting to go to Hawaii. It was such a fun read that when I saw how fun this book dress was, I knew it really reflected this book.

I can't wait to hear your thoughts on The Unhoneymooners Book Dress! Comment below with your thoughts!
What do you think of this book dress? Comment below and let me know!
You can follow me on Instagram, Twitter, Facebook, and Pinterest. Don't forget to check out my feature on Feedspot's Top 100 YA Book Blogs! You can also contact me about new reads today!