This post may contain affiliate links, which means I may receive a small commission, at no cost to you, if you make a purchase through a link!
Painting the Lines by Ashley King is out now!
"King debuts with a delightful, character-driven rom-com! Fans of slow-burn romance will be swept away." – Publisher's Weekly
Amalie Warner wants another shot to prove that she can be a successful writer. After hitting the bestseller's list nine years ago, she's lost her spark.
Feeling pressure from her father to leave her writing behind and to work for her family's lucrative hotel business, she's desperate to find inspiration for her next big idea, something that challenges and excites her, something real.
Enter Julian Smoke, a failed tennis player making a dream run for the US Open.
After a chance meeting at a bar, Amalie hates him instantly. He's cocky and arrogant, but Amalie knows his story could be her big break.
Could he be more?
Everyone knows that in tennis, love means zero, but these two are about to change that.
Perfect for fans of Hands Down, by Mariana Zapata, and the film, Wimbledon.
Painting the Lines is such a great debut novel! I could not put this book down! I loved the clever dialogue and how authentic it felt. It was like watching a classic movie you want to re-watch over and over because it is THAT good. Amalie and Julian were not only a great couple to read about. They were great characters. I'm telling you—this book is one that will keep you laughing and rooting for the characters. I recommend getting a copy of this book!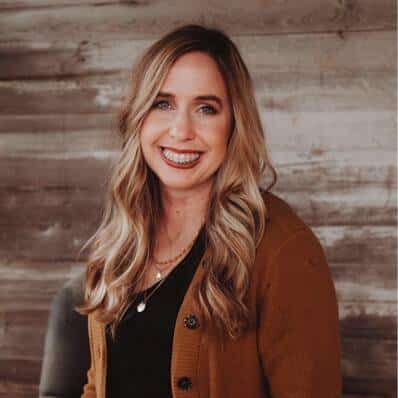 Author Ashley R. King is a middle school English teacher whose love of the written word began when her mom took her to the public library, letting her check out stacks of books taller than she was. She's the least athletic person you'll ever meet, but that doesn't decrease her love for her favorite sport, tennis.
She loves swoony romances and is addicted to sweet tea. When she's not teaching or writing happily ever afters, she can be found snuggled up with a book, traveling, or quoting obscure lines from her favorite movies and tv shows. She lives in a small town in Georgia with her favorite person in the world—her husband and their sweet and chatty spoiled cat, Cleo.
You can follow Author Ashley King on: her website, twitter, Facebook, and Instagram.
Have you read this novel? Want to get your book feature? Contact me! Also, don't forget to check out my feature on Feedspot's Top 100 YA Book Blogs!
Note: The author provide bio and blurb. I received this product for free for this feature, but the honest review is all mine.