This post may contain affiliate links, which means I may receive a small commission, at no cost to you, if you make a purchase through a link!
The Friendship List by Susan Mallery Review is here.
This novel centers around Ellen Fox. A single mother who enjoys everything about her life…well until Coop, her son, tells his friend he can't go away to school. Coop goes on to confess to him the reason is because of his mother. After she overhears this, Ellen crumbles, then decides Coop has to go away to school.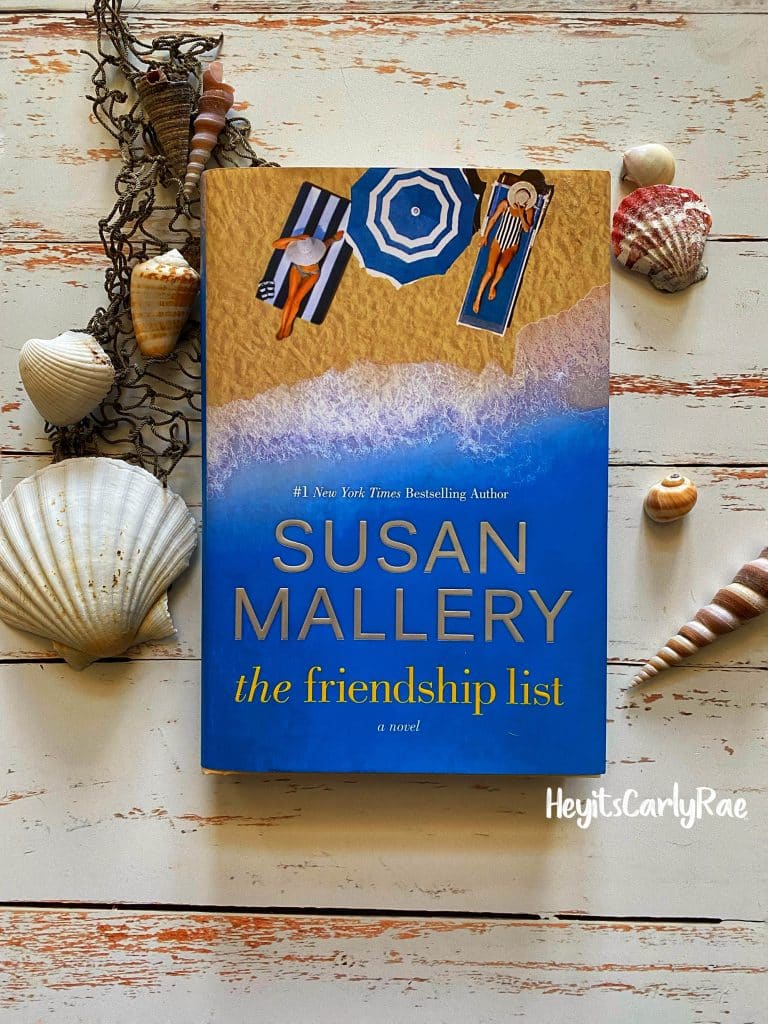 Ellen decides she will act like she having a ball to show Coop that she will survive without him. Her friend, Unity, helps her by crafting a list of daring things for her to do. Unity has one too, but she convinces herself she is just doing this to help Ellen.
Along the way, these two friends start to find themselves and see life in an all-new light. Will they be able to heal and move on with their lives? Will this charade turn out to be real for them? Find out when you read The Friendship List.
I have to say I enjoyed this novel. It was a fresh, original story that was just what I needed to read. The characters of Ellen and Unity I loved throughout the entire book. Their banter was great, and you can really feel their genuine friendship. I love the idea of the 'friendship list' because it adds a great twist to the storyline. The list helps these characters grow, and Susan Mallery did a phenomenal job developing them.
The Friendship List will have you laughing, covering your eyes, and crying. It's a novel you do not want to miss and one of Susan Mallery's best yet. I recommend checking out this book. You will not be disappointed. I was not and cannot tell you enough what a surprised find this read turned out to be. I will be rereading it!
Have you read this novel? Want to get your book feature? Contact me! Also, don't forget to check out my feature on Feedspot's Top 100 YA Book Blogs!
Title: The Friendship List
Author: Susan Mallery
Pages: 369
Where to Purchase: Amazon, Barnes and Noble, Target, Books A Million
I rate it: 4/5