This post may contain affiliate links, which means I may receive a small commission, at no cost to you, if you make a purchase through a link!
So I wanted to start 2015 off with a statement, and what better way to do that than with some new sparkle nail designs?!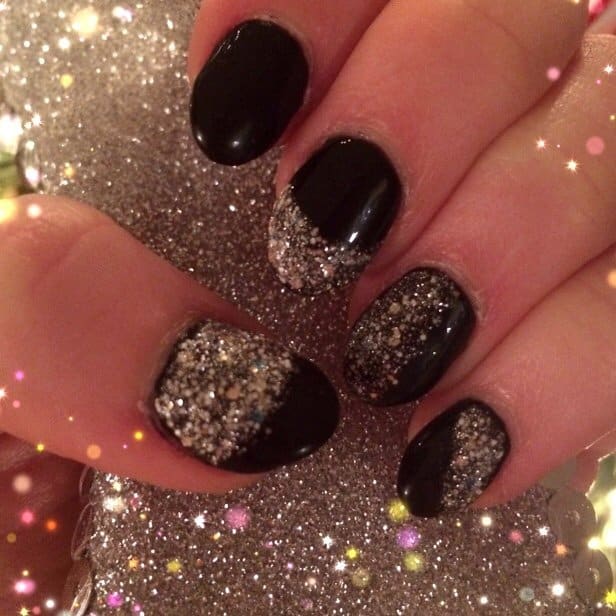 I chose the color black because I knew the silver sparkles would really show up! I went on Pinterest of course and found all different sparkle nail designs.
I have to say I'm a huge fan of anything that sparkles and when I did my nails I absolutely loved them! What I love most about these sparkle almond-shape nails is the fact that the colors do actually go with all my winter outfits that I have!
What do you think?! Did you start off 2015 with statement nails?!