This post may contain affiliate links, which means I may receive a small commission, at no cost to you, if you make a purchase through a link!
I LOVE bright colors in January!
The bright coral hue mixed with blue & yellow made me have to have this top from Original Piece Boutique to add to my collection!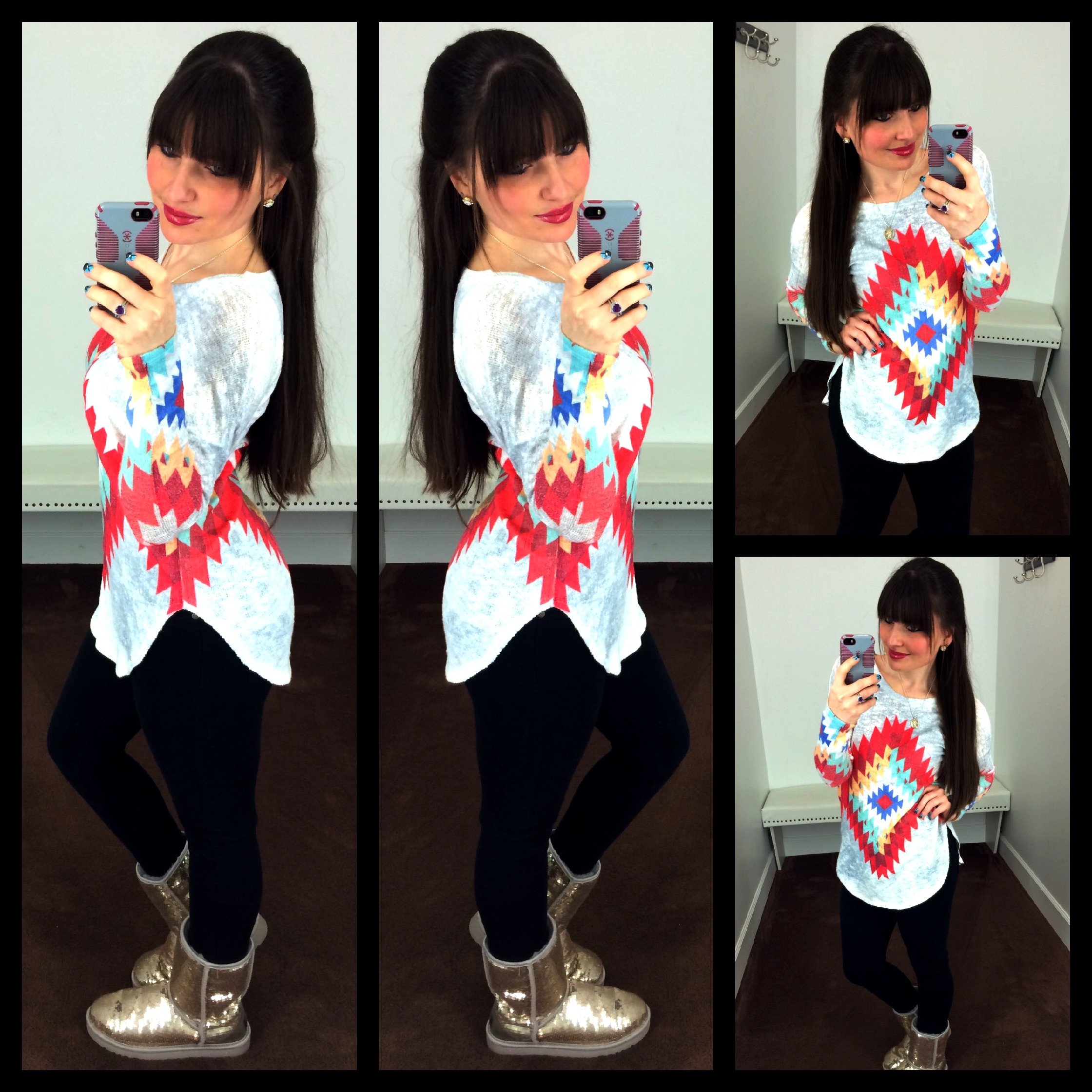 I love how the design is on the sleeves too! It makes it perfect to dress up or dress down if I'm just running an errand and wanna still look cute. Because you never know who you're gonna run into! 😉
And yes, I did pair it with my silver sparkle Uggs, what better way to add some sparkle?! The silver sparkle I think added a trendy touch to this outfit!
What do you think of this top?! Would You wear it too?!