This post may contain affiliate links, which means I may receive a small commission, at no cost to you, if you make a purchase through a link!
So I'm kinda obsessing over my latest nail designs! Yes, they are Hello Kitty Nails! I even added a rhinestone bow to add a touch of glitter to the look!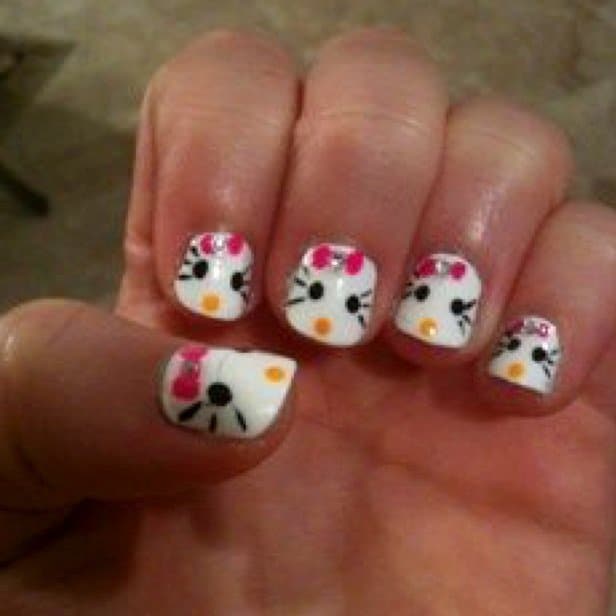 Hello Kitty Nails aren't actually to difficult to achieve. You simply do a white base coat and need the other colors for accent. I admit doing the opposite hand can get a little tricky, but with practice it becomes a lot easier!
So what do you think of my Hello Kitty Nails?! Want me to do yours next?! 🙂