This post may contain affiliate links, which means I may receive a small commission, at no cost to you, if you make a purchase through a link!
My Baby the Spy by Annie Dolze is out now on Kindle unlimited. Alex Vance – Handsome, womanizing, and dangerous—Alex has always known what he wants—a private jet and a quick exit. As a top agent for an underground network of spies with headquarters in New York—unknown even to the FBI and CIA—his generous pay can more than afford his luxurious and decadent lifestyle. Alex enjoys living on the edge and outracing death. The absolute last thing he suspects is that the newest international disaster might be a baby—his baby.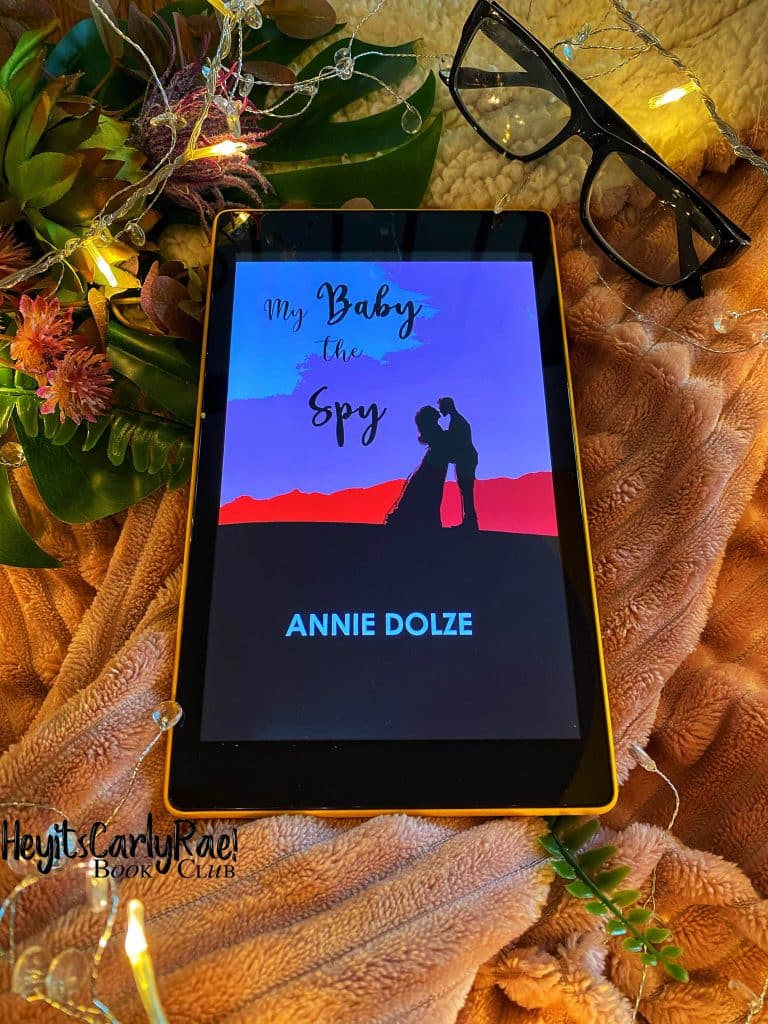 Anya Lisovya – Ravishing and deadly, Anya was trained since she was an orphaned girl to be ruthless in her service to Ryzkonova's Secret Service. Then she met Alex. For years, she enjoyed their cat-and-mouse game of manipulation, her determination to expose his organization warring with her attraction for the suave and infuriating American.
When she discovers the consequence of that attraction, Anya knows she can't keep her pregnancy hidden forever. Closely watched by her own colleagues in the Secret Service, Anya doesn't know where to turn—except to the one man who trusts her least and desires her most.
My Baby the Spy is a novella romance novel. Alex and Anya are a great couple. Their dialogue is excellent. You can feel their attraction to one another which isn't always an easy thing to convey, but Author Annie Dolze did a great job. I love the storyline of this novella too. It is fresh, fun, and a quick read. The concept of them being spies and what happens between them, triggering the story's events, is what drives this plotline and it isn't always easy for the characters. However, the ending concludes this novella in a true character-driven way, reflecting Alex and Anya perfectly.
From James Bond to Black Widow, Napoleon Solo and Illya Kuryakin, Annie Dolze has always loved the mystery and adventure surrounding the secret lives of undercover agents. In her Sweet Spy Romance series, Dolze shares, not just the thrills and challenges that face these sophisticated and dangerous men and women, but the romance that makes their undercover lives that much more complicated.
Get your copy on Amazon today! You can also follow Author Annie Dolze on Twitter.
Note: Author provided bio & blurb & author photo. I received this product for free for this paid feature, but the honest review is all mine.