This post may contain affiliate links, which means I may receive a small commission, at no cost to you, if you make a purchase through a link!
Crescent City Moon by Nola Nash is available today.
This novel centers around Zéolie Cheval and is set in the 1820s New Orleans. She discovers her father brutally murdered on the eve of her twenty-first birthday. Zéolie becomes entangled in something she never imagined after the priest, sent to comfort her, also gets killed. The mystery leads Zéolie to the French Quarters, Ursuline Convent, and into the swamps of Louisiana.
Officer Louis Saucier, forms a bond with Zéolie, but will she decide to act on her feelings for him? It's a novel where lines of reality and fantasy are no longer clear, pulling us into a supernatural journey, unlike any other. It's a journey with magic and mystery where nothing is as it appears in Zéolie's life.
"Crescent City Moon is an imaginative and atmospheric tale steeped in the lore of New Orleans and ringing with the haunting echos of 19th-century past where magic is real, dangerous, and rife with unexpected consequences. Part horror, part mystery, and part fantasy, Nola Nash's debut is perfect for fans of Anne Rice." —Steph Post, author of Miraculum
Overall, this novel had everything I love: mystery, magic, and romance. The character of Zéolie was great. She was the reason I kept reading this story. I loved the atmosphere too. I grew up in the South and spent so much time in the French Quarter that reading about it again made me love this story even more. The details were great, too, throughout Crescent City Moon. It really played into the story in a gripping way that had me not wanting this story to end.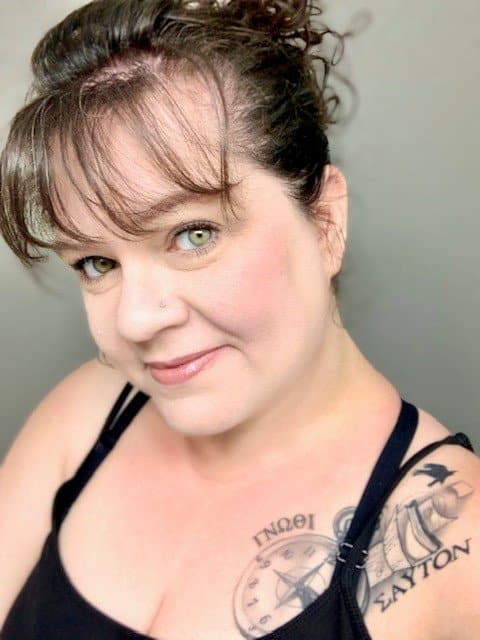 Originally from south Louisiana, Nola Nash now makes her home in Brentwood, Tennessee, with her three children. When she isn't writing, Nola is a middle school English teacher and theater director. Growing up in Baton Rouge, she spent long hours onstage or backstage in the local community theaters, or writing stories that refused to leave her head any other way than to be put on paper. Her biggest inspiration was the city of New Orleans that gave her at an early age a love of the magic, mystery, and history. There are few better places for her to dream up stories than walking through the French Quarter or Garden District, imagining what those places could tell.
Get your copy on Amazon, Target, or Barnes and Noble today! You can also follow Author Nola Nash on her website, Instagram, and Twitter.
Have you read this novel? Want to get your book feature? Contact me! Also, don't forget to check out my feature on Feedspot's Top 100 YA Book Blogs!
Note: Author provided bio & blurb & author photo. I received this product for free for this paid feature, but the honest review is all mine.