This post may contain affiliate links, which means I may receive a small commission, at no cost to you, if you make a purchase through a link!
Yes, I'm ready for fall! I'm kinda obsessed with my latest 'Outfit of the Day.' I LOVE the vibrant red hue of the dress, which I admit at first I thought I wouldn't like the color on me.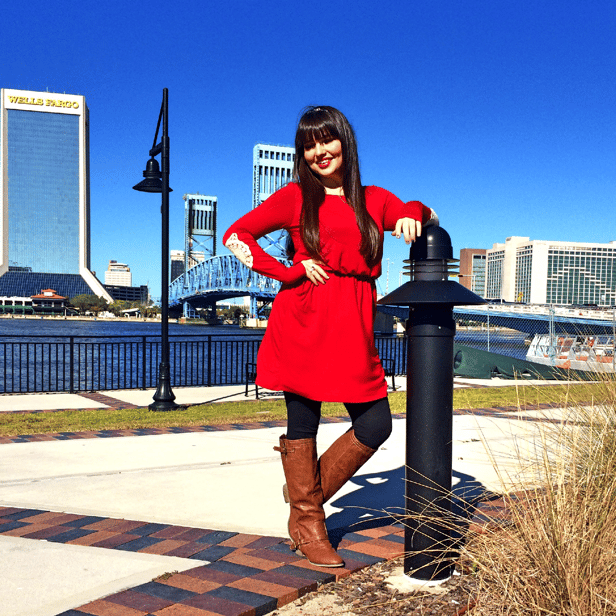 The added pockets makes it a new fashion staple in my closet. The trendy elbow detail has a gold glitter hue when the sun hits it, which I LOVE!
Remember my motto, every outfit needs a touch of sparkle.
I added black leggings since it's getting colder and colder and the boots are my favorite too! I pair them with everything! They have a red accent zipper which I love. I only paid $45 for my boots and they look exactly like the Steve Madden Boots that are twice as much!
So where did I get this dress?! I got it from Original Piece! I saw it in their store in Jacksonville, Fl and fell in love and then called and had it shipped since I couldn't stop thinking about it! Call & Get yours today! (904) 772-5439.
So whatcha think of my new dress! Check-out my instagram to keep with my #OOTD's as well! Would you rock this dress?!
www.instagram.com/heyitscarlyrae