I have to say this dress made me want to pick-up my guitar and play along with a throwback country song by Tim McGraw or Kenny Chesney or Lonestar. It's the type of dress that makes the statement for you. It makes you picture yourself dancing anywhere, anytime
with not a care in the world.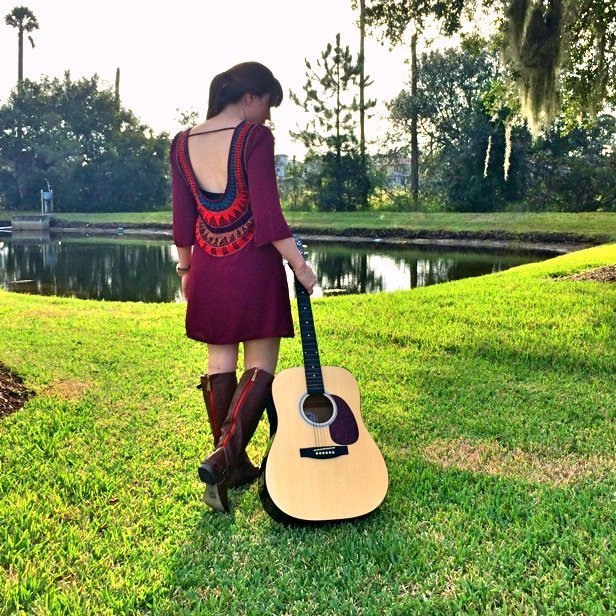 The back of this dress is my ultimate favorite. The burgundy coloring, the added sticking in the back, instantly gives this dress a romantic, breathless feel I love.
I paired it with my favorite zip boots to give it a fall to winter twist.
What do you think of my I Hope You Dance Outfit? Does it make you wanna pull out your guitar and dance?!