This post may contain affiliate links, which means I may receive a small commission, at no cost to you, if you make a purchase through a link!
The Stunning Debut Book by Nutrition and Wellness Expert
TRICIA SILVERMAN
2016 SCW BOSTON FITNESS IDOL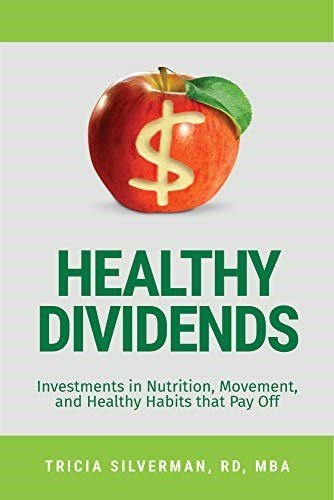 Want to lose weight, gain energy, increase productivity, and live a longer, healthier life?
As an expert in nutrition, wellness coaching, and fitness, Tricia Silverman shares countless tips in this book. These tips are investments that yield the results—or wellness dividends—you desire.
Wondering how to start eating healthy, or how to lose weight?
Learn the nuts and bolts of the NuTricia's Way of Eating. Use Tricia's Nutrition Staircase to learn the steps you can take on your journey toward optimal health. Learn easy ways to figure out how many calories and protein grams you need. Learn why the Keto and Paleo diets may be shortening your lifespan, and even setting the stage for cancer, heart disease, and more!
Hoping to live a long, flourishing life?
Explore Tricia's 10 Tips for Longevity! She'll reveal what she's learned from teaching Healthy Aging at Northeastern University, visiting areas of longevity, and leading the Active Aging Nutrition Certification across the US for the SCW Fitness Education Company. Read about Elizabeth, who lost almost one hundred pounds and saved thousands on copays for medications and healthcare services she no longer needs.
Looking to learn more about healthy shopping and restaurant eating?
Learn how to plan your shopping and meals to save time and money. Learn about the NuTricia's T Plan for dining out, so you can enjoy a restaurant meal or takeout while still supporting your nutrition and wellness goals.
By investing just a few hours in reading this book, you will learn:
How to reduce cravings, eat more mindfully, and form healthier habits that stick
How making a vision board can lead to a more successful, healthful, happy life
Why to avoid certain food additives
Tips from real people who have lost weight and kept it off
Ideas for healthy meals and snacks
How to motivate yourself to move more and enhance your fitness
How food logging apps and meal plans can support your weight loss efforts
Seven simple strategies to boost memory, mental functioning, and mood
How to optimize your sleep through nutrition and healthy habits
How to manage stress to feel and do your best
Invest your time in implementing Tricia's strategies, and you will soon be enjoying your own healthy dividends!
MEET TRICIA!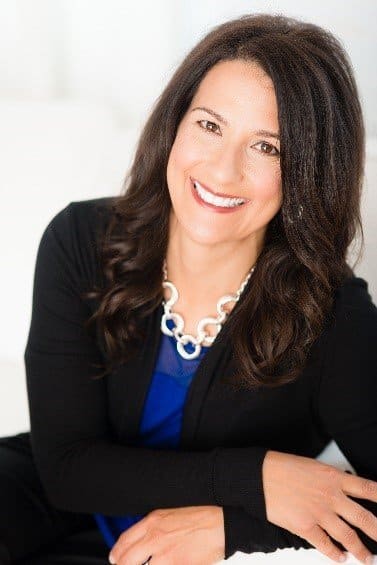 Tricia has been a fitness and nutrition enthusiast, since she was a child. She is a registered dietitian, certified wellness coach, and fitness instructor (certified as a personal trainer and group fitness instructor), and International Amazon Bestselling Author. She has her MBA and teaches Nutrition Entrepreneurship and Healthy Aging for Northeastern University. She creates captivating nutrition programs for conferences, employee wellness, senior centers, businesses, and more. Through her coaching practice, she has helped people lose weight, eat better, move more, and get more out of life! Tricia leads nutrition, weight management, and coaching certifications across the US for SCW Fitness Education Company, and teaches the nutrition component of Christine Conti's Let's Face it Together Facial Exercise Certification Program.
AWARDS AND RECOGNITON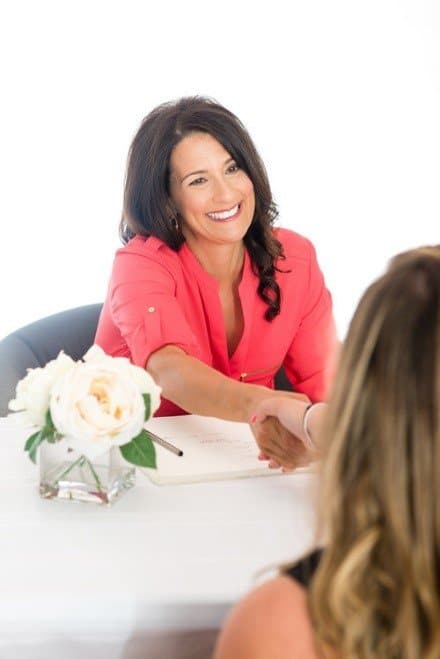 Tricia was named the Presenter of the Year for the 2018 SCW Fitness Education Florida Conference.
She won the title of Fitness Idol after competing at the prestigious SCW Fitness Boston Mania Fitness Idol Competition in November 2016.
Tricia was the state liaison for the Nutrition Entrepreneurs Dietetic Practice Group in Massachusetts from 2004 – 2015.
Association New England Chapter for two years. She was named the 2008 Chapter Member of the Year.
The Dietitian's in Business and Communications practice group honored Tricia with the Circle Award in 2006 for her outstanding contribution to the group as newsletter editor.
She was named the 2008 Recognized Young Dietitian of the Year Award by the Massachusetts Dietetic Association.
Tricia has been published in Bipolar Magazine and Schizophrenia Digest, as well as other mental health magazines. She has been quoted in numerous articles for various publications.
She has been teaching Nutrition Entrepreneurship for Northeastern University for eleven years. Tricia also has taught Nutrition Entrepreneurship for the University of Saint Joseph and she teaches Healthy Aging: Nutrition Strategies for Optimal Longevity for Northeastern University. More information about Tricia can be found at: https://www.triciasilverman.com/
She served on the board of directors for the National Speaker
Below is an interview I did with Tricia Silverman!
1. Did you always want to be a nutritionist?
I was always intrigued by the health books and magazines my mom had around the house. This, combined with my struggles with weight when I was growing up, led me on the path to become a nutritionist. I never knew exactly what I wanted to be, but since my family owned a deli in New York, there was always a heavy emphasis on the topic of food. I was very fascinated by the fat-free wave in the 1980s, and I discovered in high school that fitness was helpful in my weight management, so my evolution into a nutritionist and fitness instructor seemed to be a likely phenomenon from all of these factors. Of course, I learned that going completely fat-free wasn't all it was cracked up to be, but it makes for good stories now in my presentations.
2. Eating healthy is a way of life. Have you always eaten healthy, or was it something you had to learn?
We ate healthy during the week when I was growing up, but weekends became what I now call a "freakend." The freakends growing up started with late-night pigouts on Saturday nights that followed with a bagel, donut, cake, and cookie-filled Sundays. I learned more about a balanced way of eating when I became a dietitian. In the years since becoming a dietitian, I learned more about mindful eating, which is a kinder and more liberating way to treat your body and joyfully consume an occasional treat.
3. What was writing this novel like? Did you find it easy to convey to people how to live healthy strictly through your writing?
I enjoyed the writing because it came easily due to the process of the group I hired to help me self-publish. They recommended doing an early data dump of all of the stories, quotes, and facts that I wanted to include in my book. I did this data dump, then organized it into sections, which gave me the structure I needed to complete the book. I speak a lot about nutrition, and I looked at the writing as an extended and more in-depth presentation. It was all of the information that I wanted to tell the attendees of my seminars if we had more time to spend together.
4. Was this the first novel you have ever written?
This is the first book that I have published. I have started other books over the years that I plan to bring to life soon.
5. At what point in your career did you decide you had to write this novel to guide people in living a healthy lifestyle?
After many years of starting and stopping writing books, and trying to learn self-publishing on my own, and then getting busy, and then finding I needed a refresher on what I already learned, I decided for my first book to hire a company that could help me bring my book to completion. They helped with many pieces of self-publishing, such as editing, interior design, cover design, printing, getting my book on Amazon, and more. My business was so busy that the book wouldn't have materialized without their help.
6. How long did it take you to write this novel?
I got serious about it in the spring of 2018, and it was published in the Fall of 2019. It took 17 months.
7. Did you have a specific writing process when crafting an outline for this novel?
After I did the data dump mentioned above, the outline pretty much wrote itself. I have numerous presentations that I deliver to employee wellness programs, at conferences, and to senior centers. Each chapter ended up being a more in-depth look at a presentation topic.
8. Describe your average writing day.
My average writing day was working on other aspects of my business, then carving the time to write. Sometimes using a timer was helpful in keeping me on-task with my writing. Setting aside blocks of time to write was critical in my process. Having the company I hired have deadlines for me with financial ramifications was a great motivator toward the end.
9. How important is it for you to connect to your readers? Do you talk with them on social media?
This is so important. My readers are very active on Facebook, and that is where I spend a lot of time. My readers attend my presentations and ask great questions, so one way to look at my book is a compilation of answers to a series of questions that have been asked of me over the years.
10. If you wanted, what other genres would you branch into after this one?
I have always found memoir, non-fiction, humorous books, and romance novels interesting. I still feel I have another nutrition book that needs to be birthed before venturing into another genre.
To request additional review copies or an interview with Tricia Silverman, please contact Mickey Mikkelson at Creative Edge Publicity: [email protected] / 403.464.6925. We look forward to the coverage!
Have you read this novel? Want to get your book feature? Contact me! Also, don't forget to check out my feature on Feedspot's Top 100 YA Book Blogs!