This post may contain affiliate links, which means I may receive a small commission, at no cost to you, if you make a purchase through a link!
Gotham High by Melissa de la Cruz and illustrated by Thomas Pitilli is out April 7th!
∙ YA Spring Break Reads ∙ Anticipated 2020 Reads ∙ Diverse Reads
∙ Fierce Heroines ∙ First Love ∙ Love Triangles ∙ Teen Angst ∙ Friendship
∙ Asian-American Protagonists
∙ Books to add to your Guy-briary
∙ What to read after watching Riverdale/Gossip Girl
∙ New twists on classic characters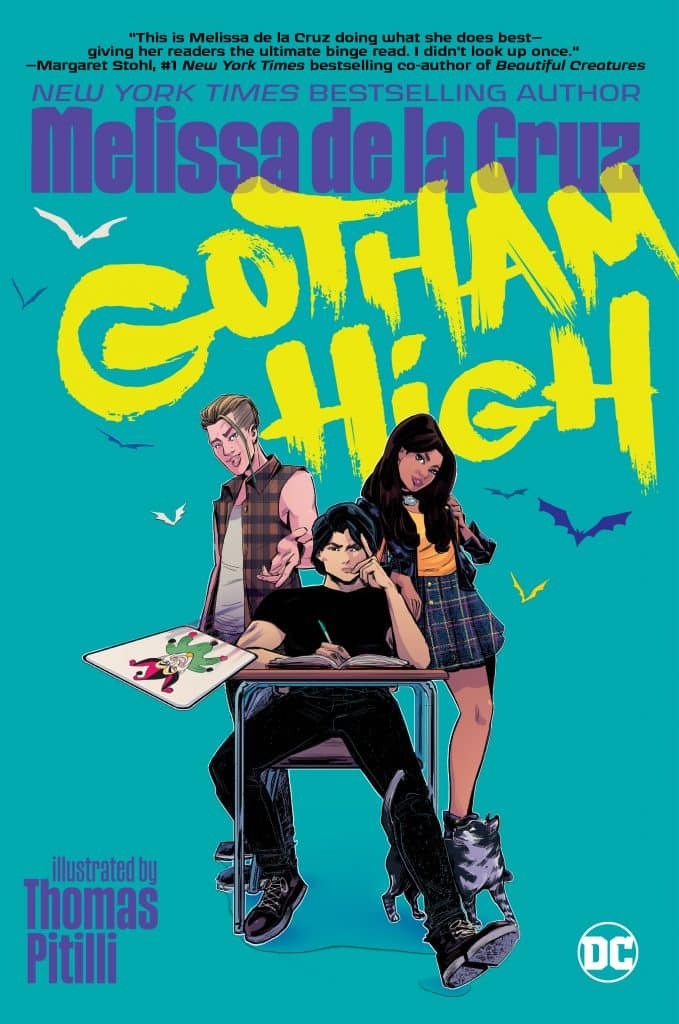 Before they became Batman, Catwoman, and The Joker, high schoolers Bruce, Selina, and Jack did whatever it took to satisfy their own self-interested motives — even if it destroyed the ones they loved in the process.
From the #1 New York Times bestselling author of Alex and Eliza and The Witches of East End comes a reimagining of Gotham for a new generation of readers. Melissa de la Cruz makes her graphic novel debut with Gotham High, a thrilling, original tale that introduces teen readers (ages 13-17) to an entirely new Bruce Wayne.
With enchanting art by Thomas Pitilli, Gotham High is just as intoxicating as it is chilling and follows Bruce as he navigates the highs and lows of high school, making friends and enemies at every turn.
After being kicked out of boarding school, 16-year-old Bruce Wayne returns to Gotham City to find that nothing is as he left it. What once was his family home is now an empty husk, lonely but haunted by the memory of his parents' murder. Selina Kyle, once the innocent girl next door, now rules over Gotham High School with a flair for the dramatic and a thirst for danger, aided by class clown, Jack Napier.

When a kidnapping rattles everyone at the school, Bruce seeks answers as he takes on the role of the dark and troubled knight…but is he actually the pawn? Nothing is as it seems at Gotham High, where the parties and romances are of the highest stakes…and where everyone is a suspect.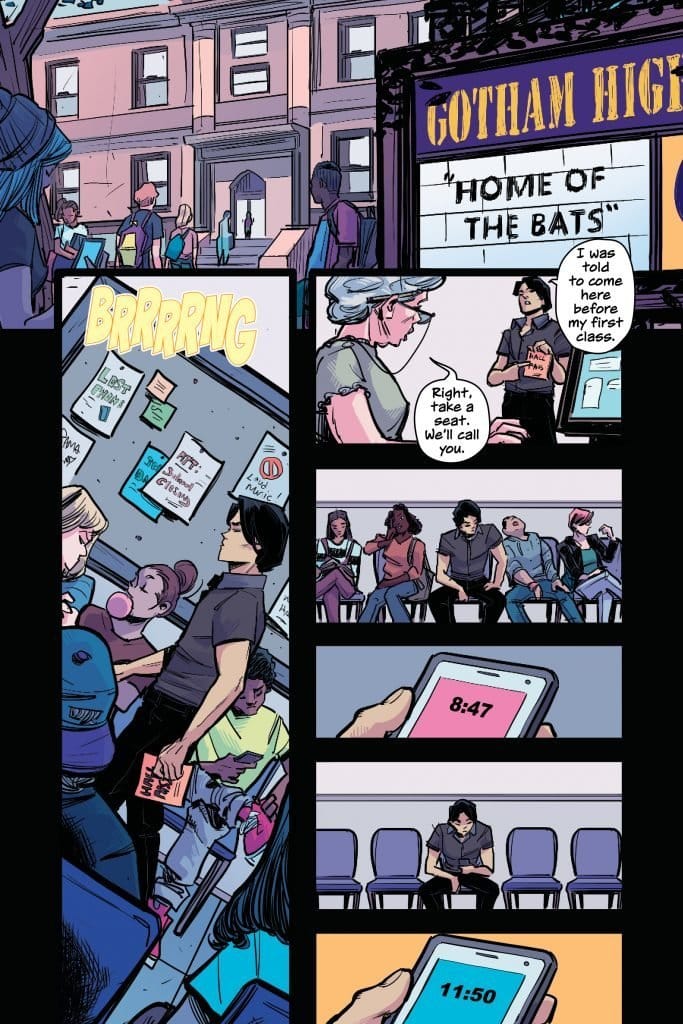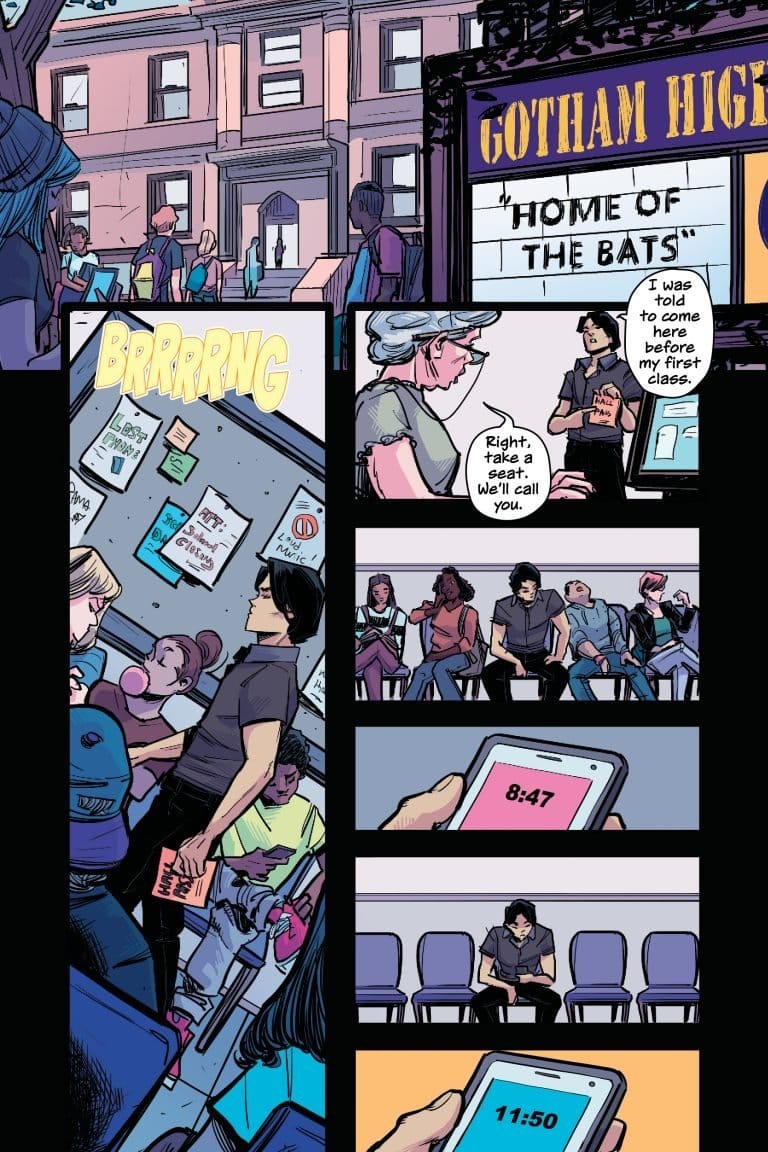 About Melissa de la Cruz
Melissa de la Cruz is the #1 New York Times, #1 Publisher's Weekly, and #1 IndieBound bestselling author of many critically acclaimed and award-winning novels for readers of all ages including Alex and Eliza, The Descendants, The Witches of East End, and Blue Bloods. Her more than 30 books have also topped the USA Today, Wall Street Journal, and Los Angeles Times bestseller lists and have been published in over 20 countries.
About Thomas Pitilli
Thomas Pitilli is an illustrator and comic book artist living in his native land of Brooklyn, NY. His work can be found in the series Riverdale from Archie Comics. His illustrations have appeared in publications such as the New York Times, Wall Street Journal, and Washington Post, as well as many others. When not making art, Thomas enjoys music, museums and summertime in NYC.
About DC's YA Graphic Novels
DC's young adult graphic novels introduce DC's most iconic characters to a new generation of fans with stories told by some of the most successful authors from the young adult publishing space. The YA titles are standalone stories, not part of DC's ongoing continuity, and completely accessible to new readers who have no previous knowledge of DC characters.
Pre-order your copy on Amazon or Target!
If you're interested in getting your press release featured Contact Me!