This post may contain affiliate links, which means I may receive a small commission, at no cost to you, if you make a purchase through a link!
Book of the Month August 2021 Pick is…SMALL FAVORS BY Erin. A Craig!
I am BEYOND excited to announce my FIRST-EVER book club pick. Usually, I do a huge book stack of reads I recommend for the entire month. BUT I got so many messages and requests to pick one book because let's face it, we are all busy and cannot always get to 5-10 books each month.
I decided to start August off and launch this entirely new book of the month. The reason I chose Small Favors is well first…I LOVED the storyline, and second, the author sent me a copy of the book months back, and I got to read it early. YES, I love when that happens, and I love it even more, when I enjoy the book. If you want to see my 5-star book review, CLICK HERE. Below I also posted my YouTube video where I tell you about Small Favors.
You can watch the full video below!
Erin A. Craig also joined me on my Facebook and will be joining me again as I have her join in to chat more about Small Favors. The next time we talk, I want all YOUR questions, so message me, message me, message me all your questions so she can answer them. OR tune in LIVE (date will get announced via social media).
Now, you cannot have my book, BUT you can get your copy on Amazon. Click below to order your copy now.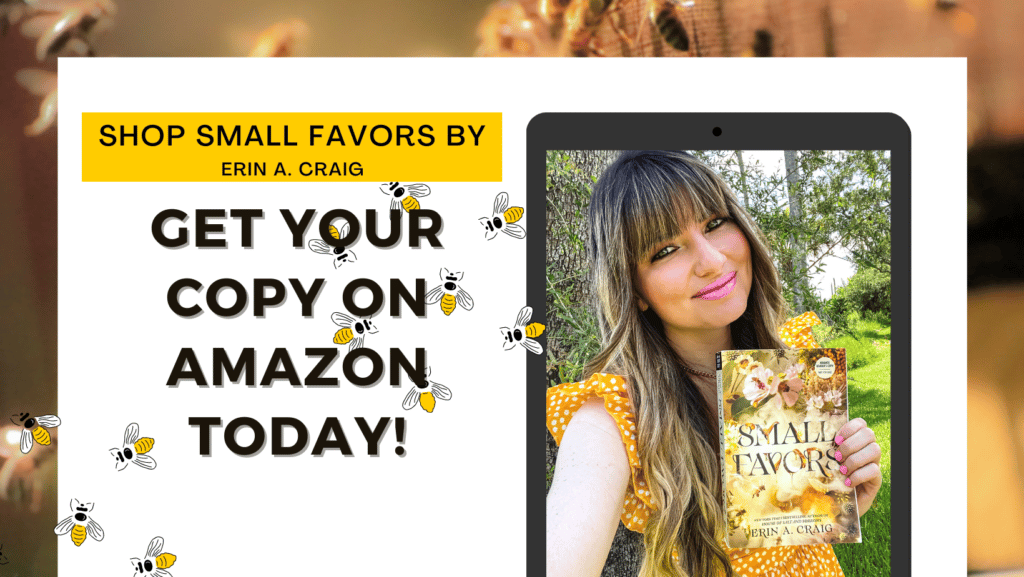 If you have read Small Favors or awaiting your copy, comment below and let me know. I would love for you to write in and let me know your thoughts on the novel. Who is your favorite character? Do you love the title? I want to hear from YOU! 😊
Don't forget to check out my feature on Feedspot's Top 100 YA Book Blogs!