This post may contain affiliate links, which means I may receive a small commission, at no cost to you, if you make a purchase through a link!
I always am looking for an outfit that stands out. I don't like being normal I like being me and expressing myself through fashion.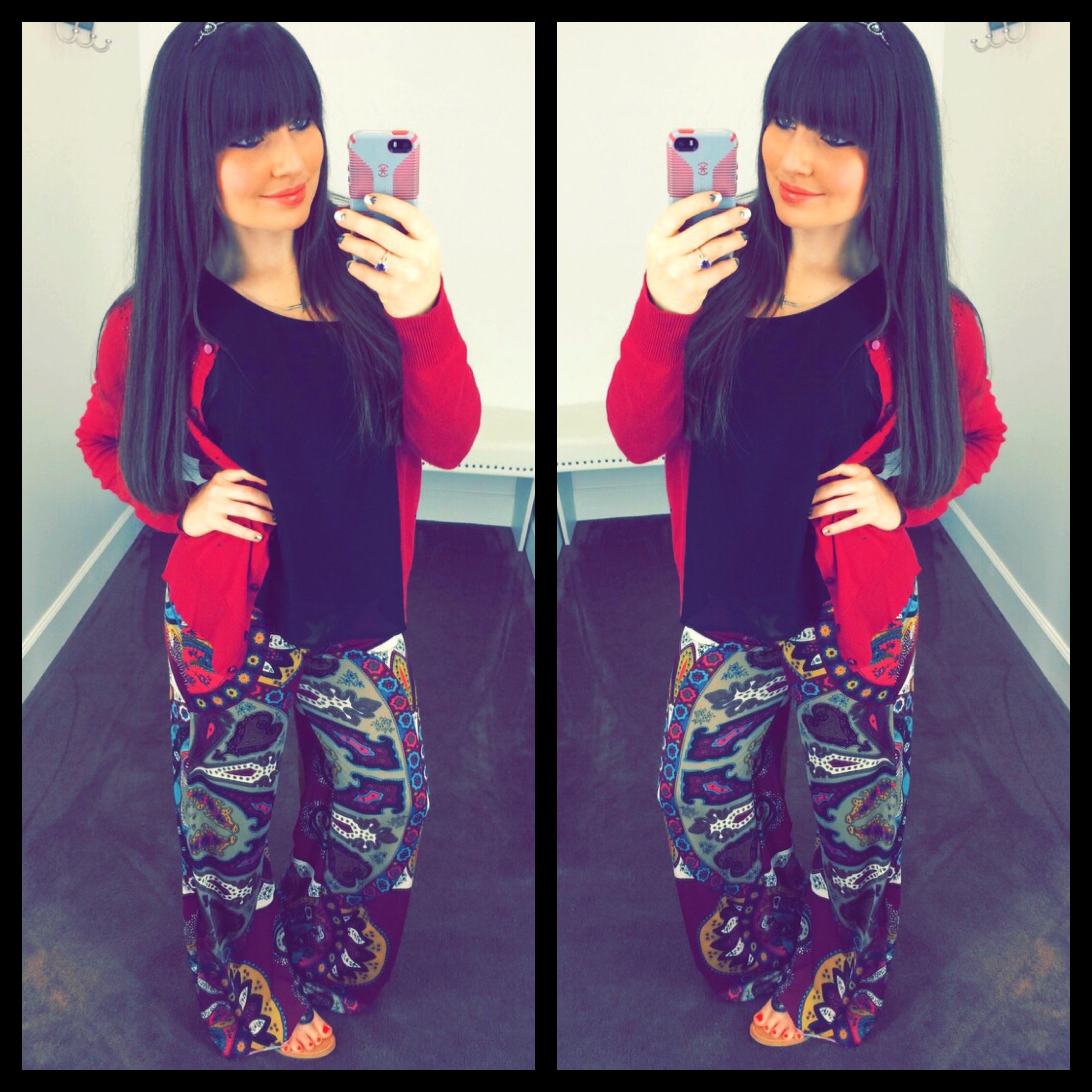 I have to say these palazzo pants are my favorite. They stand out in a good way and I love the heart in the front of the pant. The mix of hues is perfect for fall and matched my new sweater I got from Target perfectly.
These pants I have to say are the best inventions ever. They aren't hemmed at the bottom and the fabric is so lightweight. You can cut the bottom of the pants according to your height instead of having to pay to get them hemmed!
I seriously have like 15 pair of the pants because I'm short and they are the only pants ever that i've found that I don't have to pay to hem them to my height. I even take the extra fabric and made a headband out of it and tie it in my hair.
Do you like my outfits?! Would you buy a pair of these pants?!