So there is a truth in that statement.
I fell in love with this necklace as soon as I saw it.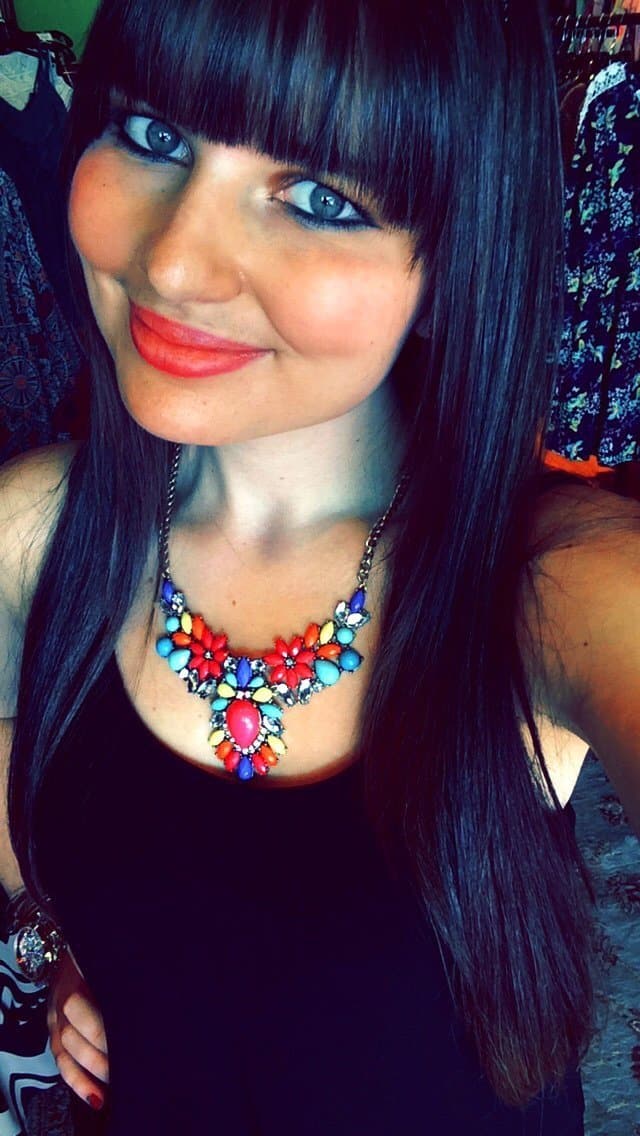 The colors are gorgeous and give an outfit a touch of color and sparkle, that I always LOVE! In this case I let the accessories do the talking! I got so many compliments on my necklace I lost count!
I know it's winter so it's always wear those darker hues. But not this year. This year it's all about adding those bright bold colors! Which I have to say is my favorite this about winter fashion this year!
I added the necklace to my black and white outfit to add a pop of color. I love this necklace because it has that vintage royal cut that is gorgeous with almost anything. It's chunky and looks heavy, but it's not! I wore it all day and it didn't bother me once.
I was the first to get it in line at the boutique-chain store called Original Piece!
Do you wear statement necklaces?! I admit now I'm hooked on this trend!