This post may contain affiliate links, which means I may receive a small commission, at no cost to you, if you make a purchase through a link!
In case you didn't know, I'm obsessed with nails! I love every and all nail designs. I'm usually up endlessly searching Instagram or Pinterest trying to find that
one special nail design that I love!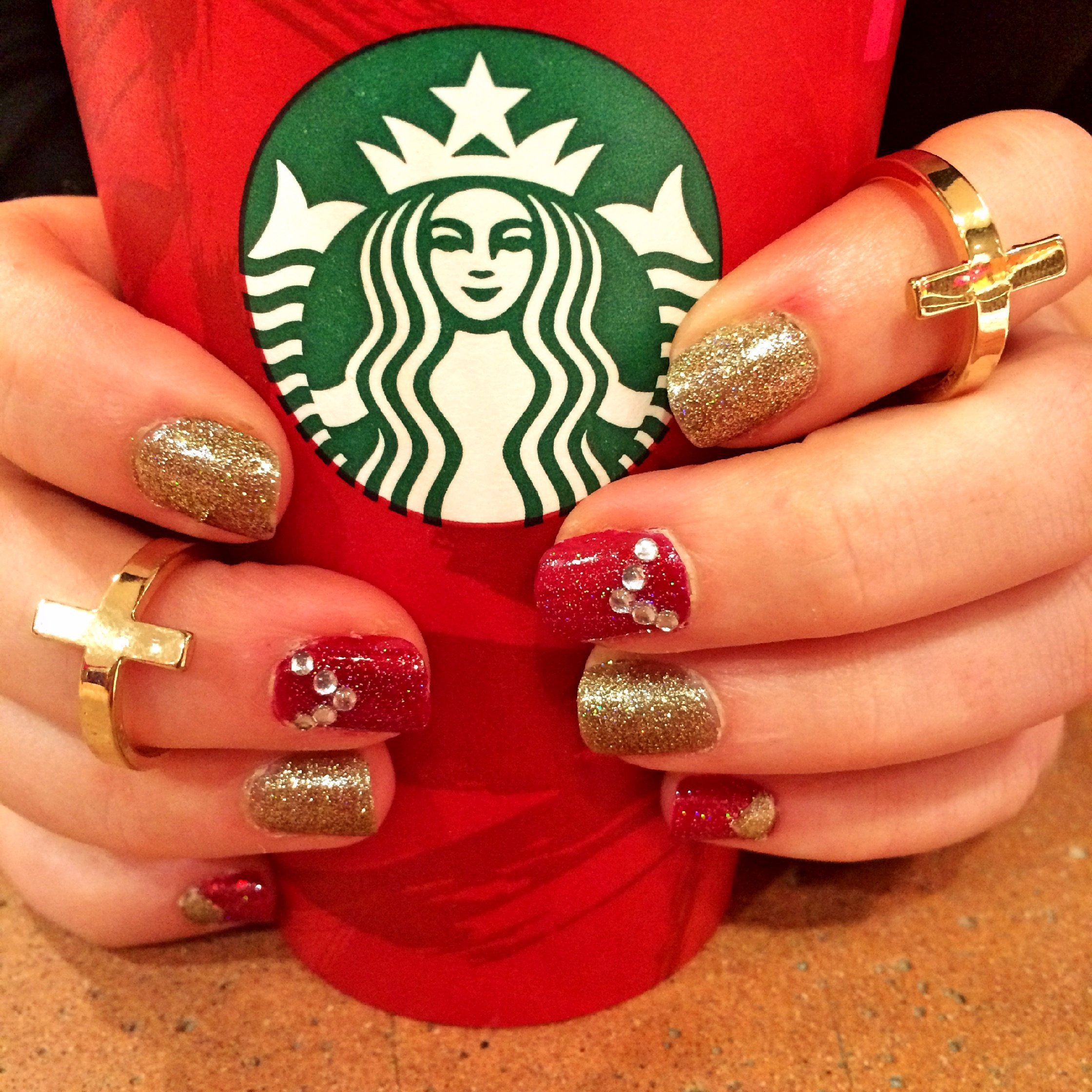 I decided in honor of Starbucks' Holiday drinks and new Christmas cups I'd do my nails accordingly. What better way to show my love for pumpkin spice lattes! 😉
I LOVE the gold sparkle and I decided to of course use my very own red sparkle nail polish to accent it! Of course I got the pumpkin spice late… they just added Eggnog back but I admit I haven't tried that flavor yet….
I added my favorite gold cross rings!
What do you think about my nails?! Any other nail design suggestions?!
Let me know!!!