This post may contain affiliate links, which means I may receive a small commission, at no cost to you, if you make a purchase through a link!
What can I say… Because I'm happy I couldn't help but dance in my new dress I just got it!
It was Selfie Sunday today and what better way to start off a day in the Florida sunshine than by dancing because your happy!!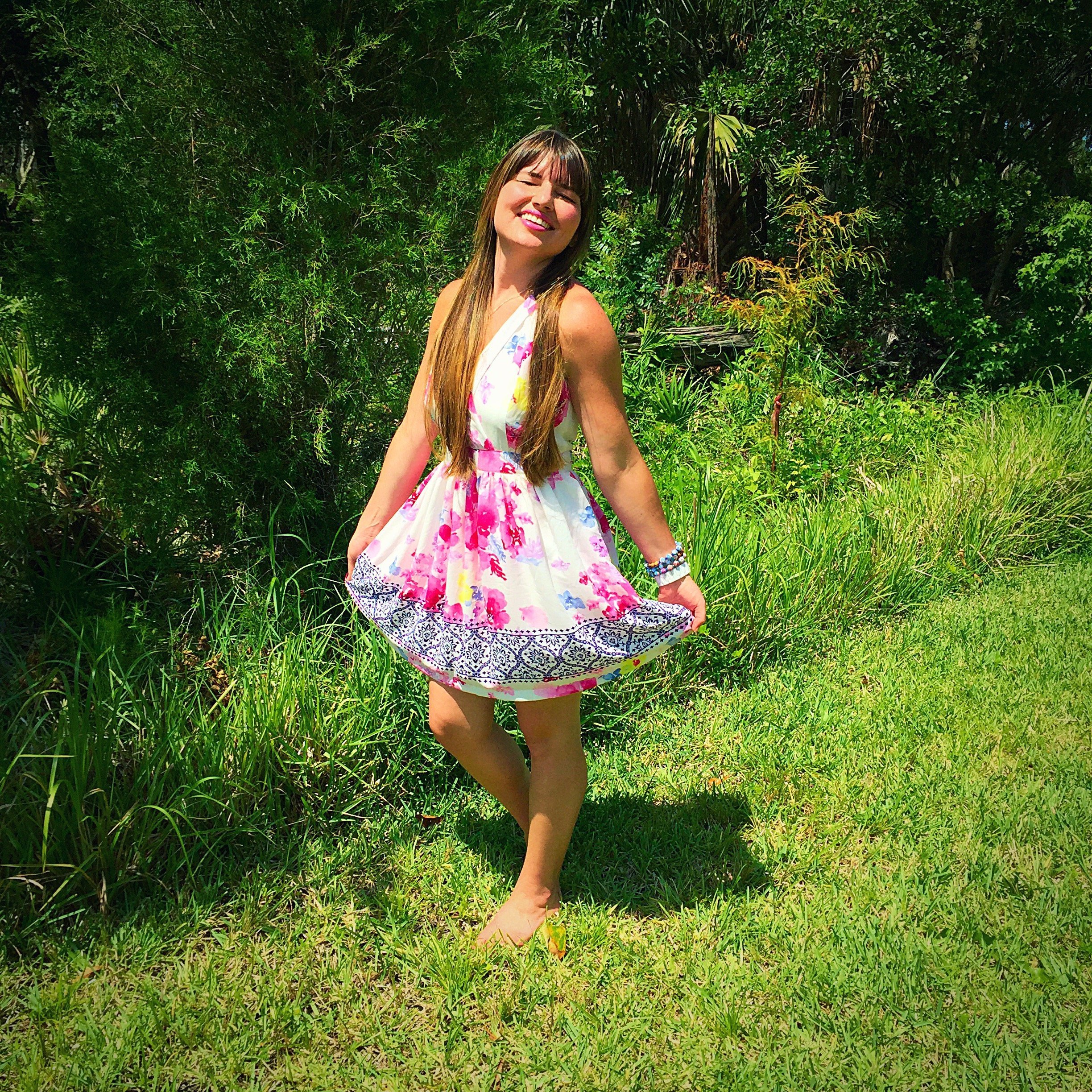 It felt so good just to kick off my shoes and dance around and just escape from everything in a day! The heat was so hot today, but it was so worth it!
You should try it… take your shoes off and next time it's sunny just enjoy the summer day!
What do you guys think of this dress?
I'm in love with the colors and the halter fit!