This post may contain affiliate links, which means I may receive a small commission, at no cost to you, if you make a purchase through a link!
I first saw this book displayed on the YA table while book shopping. The cover grabbed my attention instantly. I have had SO many requests for more YA on my site, so I decided to take the plunge and read Beautiful Wild by Anna Godbersen.
Vida Hazzard is the protagonist and is a debutant in the San Francisco society in 1905. She describes herself as not being pretty but makes up for it in her lavish attire (that I definitely want). Vida's parents are well off and want their daughter to settle down and marry an eligible bachelor in the area. Vida, however, wants to travel and see the world.
She has turned down countless offers of marriage because Vida likes being a free spirit. Her escapades stay out of being front-page news of the paper because she stays in good graces with the writers. However, Dame Edna decides to detail her night out with Fitz the day before his family's ship the Princess sets sail, setting the plot in motion.
He is someone Vida could see herself marrying. Not only is he handsome, but Fitz also loves to travel. The problem is Fitz is like Vida—never one to settle down. When Vida's parents give her an ultimatum to either settle down or set sail on the Princess, she makes her mind and heart up. She will set sail, but before the boat docks, she will get engaged to Fitz.
Vida, though, spots Fitz with Camilla. The gorgeous wife of his older brother. Is there more to their story? With the boat unexpectedly sinking, casting the survivors on an abandoned island, Vida comes into her own. Will Fitz be her prince charming? OR will Sal, his best friend, make Vida's heart swoon?
My Beautiful Wild by Anna Godbersen Review is this: I recommend giving it a read.
The story was original, which I enjoyed.
There was also a vibrant backdrop of this plotline that allowed me to feel pulled into the story. The drawback was I felt at times Vida was a little too obnoxious. It felt like it slowed the plotline, AND I wanted more ROMANCE. I love YA romances, and I felt like this one lacked when it could have blossomed. It was almost there, and I felt like if there was less time spent on Vida with her annoying internal monologues, it would have left room for romance.
With that said, I still recommend giving this a read. The vibrant backdrop and original storyline are worth it!
Shop Beautiful Wild on Amazon!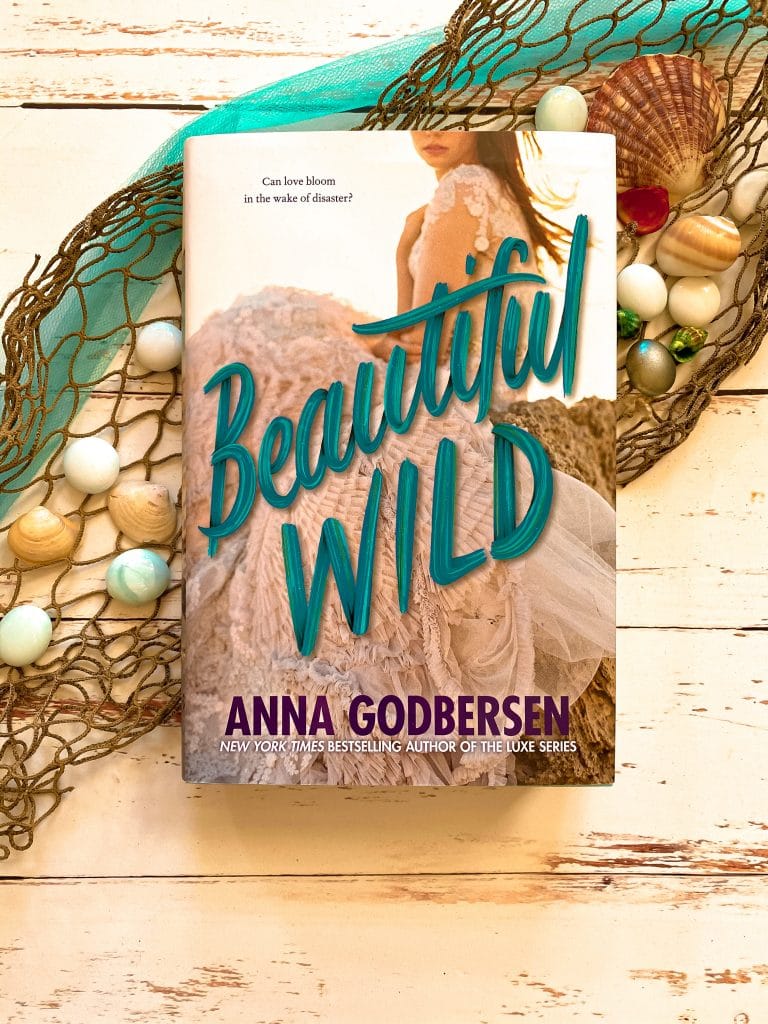 Beautiful Wild centers around debutante Vida Hazzard. She boats the Princess on an ill-fated trip. But will she find herself amid the tragedy?
Check-out my virtual book review on YouTube below.
Young Adult Fiction FAQ's
Young Adult Fiction also known as YA is a genre in fiction for readers who are 12 years to 18 years of age. However, any age can read Young Adult Fiction.
Yes! Harry Potter by J.K. Rowling is classified as young adult fiction. However, some of the books as you continue on the series can definitely surpass the young adult fiction genre?
Yes! Swearing in young adult fiction is allowed. However, when it comes to the theme and plotline make sure it stays within the YA fiction genre. It cannot be too mature.
You can joined online book clubs, social media groups, Goodreads, or go to a bookstore. I find picking up a book I enjoy the cover of will lead me to getting a favorite book to read.
Are you an author, publisher, or publicist? Want to get your book feature? Contact me! Also, don't forget to check out my feature on Feedspot's Top 100 YA Book Blogs!