This post may contain affiliate links, which means I may receive a small commission, at no cost to you, if you make a purchase through a link!
Beautiful Sky, Beautiful Sky by Stephen Parolini is here! High school senior David Tinker is a failed former second-string linebacker, a wannabe rock star, a pothead, a writer, and a bit of a jerk. It's his final semester at North High, and he's beyond ready to be done with school. Wendy, his once-compliant girlfriend, expects too much of him. His ever-shrinking circle of friends is testing his patience. And his insult-slinging father is increasingly impossible to endure. And then there's the choir director, Mr. Halston, who wields the power of graduation and isn't above a little blackmail. When David's world suddenly spins out of control, he finds himself searching for the one thing he didn't know he was missing: hope.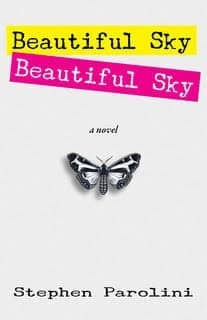 Overall, I enjoyed this novel. I thought the voice of the characters was fantastic! It pulled me in from the very first line of the story to the very end. Author Stephen Parolini intertwined subjects such as racism, suicide, and homophobia through the novel and did a great job in doing so. My favorite part, though, was how it took place in the 1980s and how Parolini incorporated everything from that era in such a brilliant way. I found this novel refreshing mainly because of how the characters developed. I can tell Parolini knew his characters and his story. I definitely recommend reading this novel!
Below is an exclusive interview I did with the Author Stephen Parolini!
1. You are an editor and a writer. Did you start as an editor and grow into writing, or did they both come about at the same time?
When I was about twelve, I adopted the dream that I'd be a "real writer" someday. But like with so many adolescent dreams, I wasn't committed to the work so much as the idea. I wrote a few short stories and the first pages of a half dozen overly-ambitious novels, but it wasn't until many years later that I took seriously the hard work of writing fiction. Meanwhile, on the strength of my non-fiction writing and real-world experience (and a bit of luck), I'd become an editor for a small publishing house. I've always written, but my confidence as a writer of fiction didn't show up until I was well into my editing career.
2. As an editor, do you edit your own work?
I espouse the "do what I say, not what I do" philosophy when it comes to self-editing. I edit extensively as I write. I often go back to previous chapters when I sit down for a writing session, then tweak them endlessly until I finally collect the courage to write something new. As an editor, I encourage writers to set aside the self-editing mindset just so you can get the book onto the page. But whether it's my editing experience or a simple fear of terrible first drafts, I can't do that. After I finally finish the first draft (which might as well be the twelfth), I set the manuscript aside and return to it later with only my editor's hat on and go at it again, being as ruthless as possible. I also count on the wisdom of fellow writers to set me right once I have a decent draft in hand. That's so important to the process. Too many times I have said, "This is good, this is done," only to have someone point out glaring holes in the plot or flaws in characterization.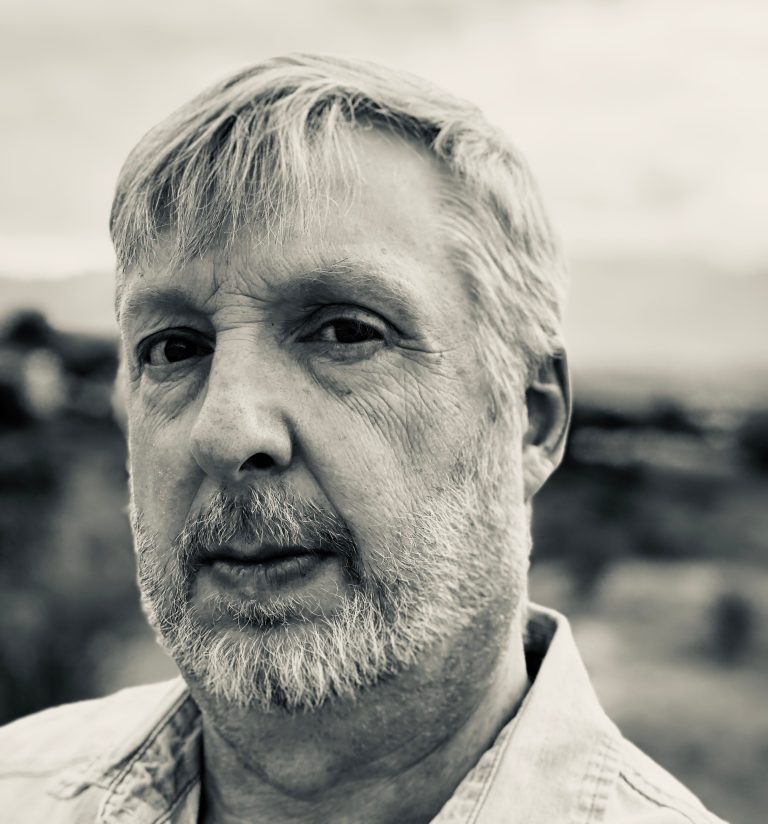 3. If you weren't involved with literature, what else would you be doing?
Teaching? I'd need a different degree for that. Hmm…maybe something to do with music. I come from a musical family, so it's in my blood, and I have a nice little home studio where I play at it now. But I'd need to really dedicate serious time to developing my skills as player and composer. I'd also need to learn how to run an espresso machine because I'd have to work at Starbucks in order to make a living.
4. Do you have a favorite book you've written? If so, which one and why?
It's always the most recent one. There are only three so far (that you know of…and no, I'm not letting any of the "practice novels" out of their cages). When I finished the novelette (now a novella – it grew up), Duck, I was pleased, perhaps mostly just that I had finished something I was willing to share with strangers. When I finished writing Stolen Things, I felt a new sense of accomplishment – it was my first full-length novel. But I also liked the narrative voice I'd uncovered with that one. The most recent novel, Beautiful Sky Beautiful Sky, is arguably the most personal I've written. Because of that, it comes with a little baggage that's often difficult to separate from the fiction, but it's the best writing I've done to date and the most layered story as well. So today, it's my favorite. Ask me when (if) I finish the next one. My answer will likely change.
5. Is there a certain place you go to edit and write?
I write wherever I happen to be, but I am most productive sitting in a coffee shop under headphones listening to music (usually movie scores). I like the sense of being alone in a crowd, probably because it aligns with my personality. I'm a bit of a loner. At a coffee shop, there's activity all around, people living their lives not three feet from me, but I'm hidden away in a world of my own making. I like spending time there.
I write at home, too, though in recent years, only late at night after my granddaughter is asleep (I've been single-parenting her for four years now – writing time is hard to find).
6. On your website, you say reviews are gold to writers. Are you a fan of social media, if so, which platform is your favorite for connecting with authors?
Reviews really are gold. It's not just a matter of validation for the writer. It's also a matter of marketing. The more reviews you get, the more opportunities you'll have for marketing your work. There's also a "momentum factor" with reviews – if potential readers see a book with lots of reviews, they're more likely to purchase it. You can't manufacture a trend, but you can cultivate an opportunity for something to trend. As a self-published author, I need all the visibility I can get. We're all competing for the same eyes, and there are just so many good books published every week, it's definitely a challenge.
As for social media, I've been on Twitter since it was a baby bird. I love that community, even if it does occasionally reveal the worst of humanity. I also have a blog site for the editorial side of my world (www.noveldoctor.com), and a landing page for my writer self (www.steveparolini.com), but I don't use Facebook except with family members, and so far I only use Instagram to post photos with too-clever-by-half captions.
7. Finally, what's your favorite part about editing and writing?
Like most writers, I like having written more than actually writing. I typically spend months getting to know the characters before putting a word on the page. They take up residence in my head. (Like I really need any more voices living there.) And I often know the ending before I spend much time writing. But what makes the actual writing fun is all the discoveries I didn't expect as the story falls into place. I love being surprised – by the characters' choices, unexpected plot twists, even my own writing voice.
As an editor of other people's stories, I enjoy a different kind of discovery – finding ways to breathe new life into what's already on the page. I like getting to know the characters and their authors and uncovering creative ways to make the story better than either had imagined.
Get your copy on Barnes & Noble and Amazon today! Follow the Author on Twitter and Instagram. You can also find out more on his writing website, editing site, and short story site.
Have you read this novel? Want to get your book feature? Contact me! Also, don't forget to check out my feature on Feedspot's Top 100 YA Book Blogs!