This post may contain affiliate links, which means I may receive a small commission, at no cost to you, if you make a purchase through a link!
War of the Twin Swords by Julia Goldhirsh is out now.
On the night before her Choosing, there were whispers of war in the air.
After binding herself to Clarent, Opal is given a grim prophecy of her future. Alone and ostracized from her clan, she finds an unlikely ally in the sorceresses' leader, Joan.
Joan is the reason the Sorceress clan wants to attack. She's prophesied to pull Excalibur from its stone. But her clan wants its powers for a darker purpose.
They have to band together to stop the Sorceress clan's invasion. Excalibur is on their side, but they're outnumbered five to one. Can Opal escape this war unscathed?
Or will her prophecy come true?
If you like Merlin and Once Upon a Time, then you'll love the first book in the Gemstone Massacre series.
Julia Goldhirsh was born and raised in Coconut Creek, Florida. She spent one year working in Japan as an ESL teacher and loves traveling and teaching. She has been writing ever since she was in elementary school, and her favorite stories to read and write are fantasy, mythology, and dystopia books. She has a deep, undying love for Maria V. Snyder, Kristen Cashore, and Marissa Meyer.

She started on writer's cafe and all poetry. RPG writing became her favorite pastime in high school. She won a short fiction award in high school from the Broward County Lit fair for her short story "Night Sprite."

She loves to talk about lesser-known mythological creatures. Her most recent obsession is with Nymphs, Enchantresses, and the Encantado. Known as wanderingteacher on her travel blog and wanderingteacherbooks on her author blog, she also writes about traveling, adjusting to different cultures, and the process of self-publishing.
Overall, this novella prequel was fabulous. I loved the action throughout the novel and how Julia Goldhirsh's descriptions really pulled me into this story. The females in this novella were great, too, because of how strong they were written. If you've never read one of Julia's novel, this prequel will be enough for you wanting to read more and more of her books!
So without further ado, I'm excited to share the interview I got to do with the author! She answered some questions for her readers to learn more about her! Read below: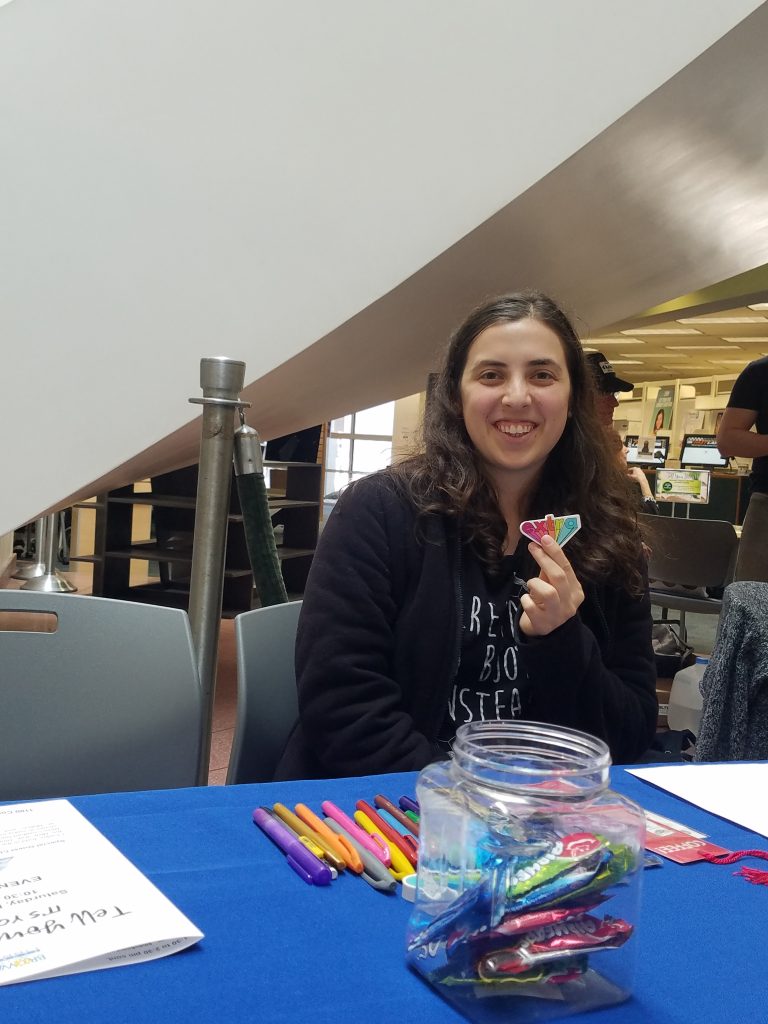 How did you get involved in writing a book? I had realized I'd only written short stories, but I wanted to write a book, so I took a short story from high school that had potential be more. Then, I added a page to it every day until I had a book. It wasn't until much later that I went back and edited it for publication. It ended up being my debut book, Spellbound.
Do you have a certain time of day you write or do you write throughout the day until you get your chapter or section of the book done? I like to write in the late morning/ early afternoon, which is coincidentally when I typically wake up. I also try to spend a little time writing or editing before bed.
Did you always know you wanted to be an author? I always knew I wanted to be a writer. In elementary school, I wrote and illustrated children's books about super-powered dogs. I didn't decide I wanted to be an author until a couple of years ago when I decided I wanted to do my MFA and got really into the authortube community.
What was it like holding the final copy of your novel for the first time? It was an amazing feeling, especially since I got to choose everything from the cover designer to the editors and beta readers. I even did a mini-marketing campaign.
Any advice to inspiring authors out there looking to finish their books? Don't give up on your book, and don't rush the process. Give yourself plenty of time to write and edit and really to figure out what type of writer and editor you are. I made the mistake of rushing the first time, so now I'm correcting my mistakes from the first novel with all subsequent novels and stories.
Get your copy on Amazon today! You can also follow Author Julia Goldhirsh on Instagram, Facebook, and Twitter.
Have you read this novel? Want to get your book feature? Contact me! Also, don't forget to check out my feature on Feedspot's Top 100 YA Book Blogs!
Note: Author provided bio & blurb & author photo. I received this product for free for this paid feature, but the honest review is all mine.