This post may contain affiliate links, which means I may receive a small commission, at no cost to you, if you make a purchase through a link!
The Facility by M.S. Tummolo is today's feature read. I'm excited to share more about this book with all my readers. First, this book is a sci-fi adventure read set in the future. It's unlike any other books I've read recently and one that I found myself thinking about even after I put it down for the day. Now, I don't want to give any spoilers away, so I won't be giving any specific details (you'll have to get your copy to find out more), BUT I will provide you with an overview!

The Facility centers around Dr. Hughes, who creates a human baby with the help of his staff in his secret facility. The problem is they are bots who just committed a very illegal action as humans no longer exist in Genex. The city of Genex is ruled by a council that decided to punish Dr. Hughes and his team for their unlawful actions. But Dr. Hughes and his team won't let anything happen to the baby, even if it means hiding to keep the baby safe. Can they outrun the council, though?
Find out when you get your copy of The Facility.

This book is just over 300 pages long, and each chapter flew by! There is a small title underneath each chapter, giving readers a little hint of what to expect while reading. This is something I really enjoyed! I even found myself skipping ahead to peak at the next chapter's title more than once! The characters are also well-rounded and so detailed. As many of you know, I don't get around to reading a lot of sci-fi reads, but now I think I will have to change that. The Facility had great characters, vibrant descriptions, and so many twists that it made this read enjoyable. I definitely want book two and recommend giving this a read!
If you have read The Facility, comment or message me and let me know!
About the Author:
Born as a first-generation American, M. S. Tummolo has spent his life looking through the world in a different light. His perspective was of someone who had strong ties to the ancient world while living in the modern one.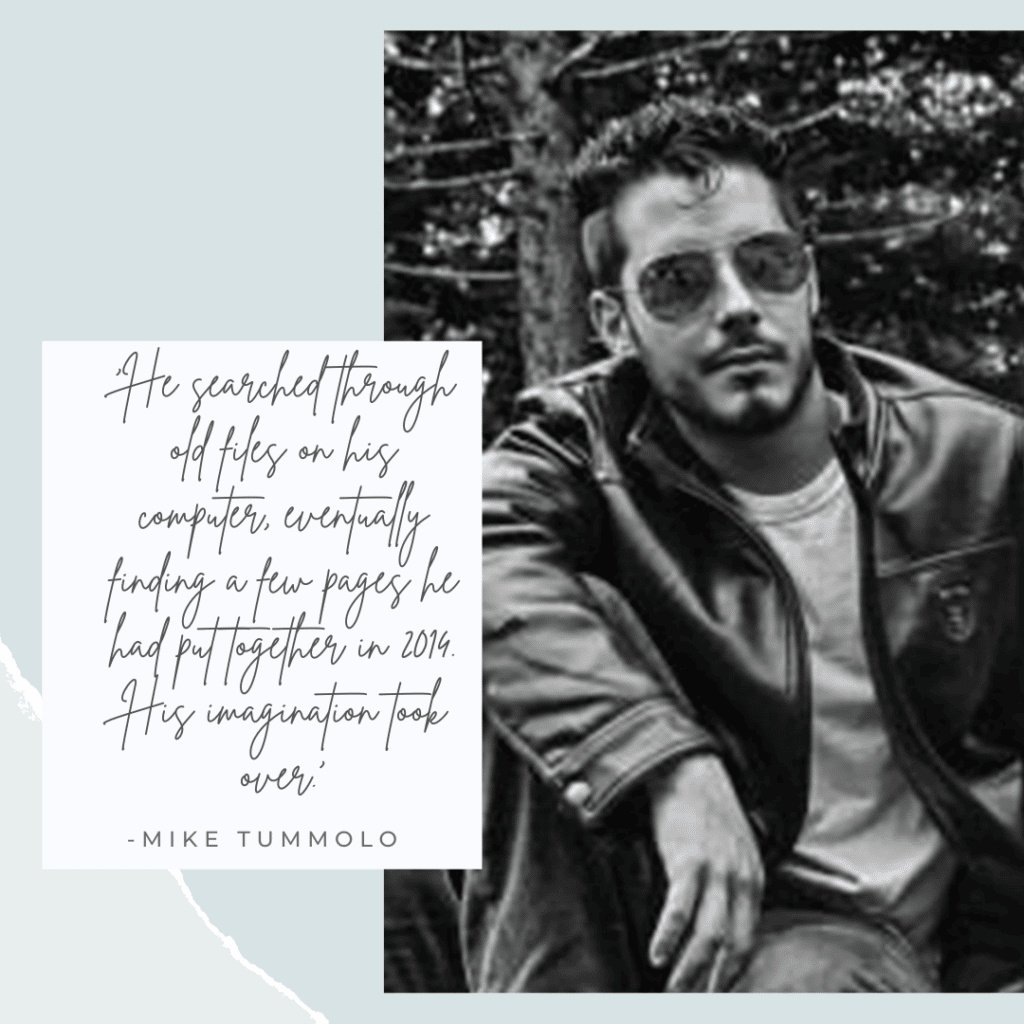 With Covid-19 striking the world the way it did, he and many others were sent into a new way of life. Quarantine. For him, this time had quickly become a mental prison. Usually free to work and travel from place to place, his new confines worn away at his mind. Monotony was his only friend, and what a terrible friend it was.
After a few weeks of cleaning and re-cleaning, he searched through old files on his computer, eventually finding a few pages he had put together in 2014. His imagination took over, and with time, focus, and boredom, he began working on completing his first piece, a science fiction novel with a hint of fantasy based around a world of reality.
Throughout the writing process, Michael considered it one big learning experience. A major problem he encountered was being stuck on the ending. This was one of the biggest mental challenges he had ever dealt with. After a month of staring at a computer screen, he eventually overcame this problem by starting the daunting task of writing a second book.
Michael had come to know the protagonist very well; however, he was far less familiar with the antagonist. Eventually, the only conclusion he had drawn was to write the same story from the account of the antagonist. With an eye for detail and blending a working knowledge of physics and electronics, he could incorporate everything into one, creating a realistic, believable story. The unique plot takes place in the future in a setting where humans have become extinct, and the rebirth of man is underway.
When Michael is not writing, he is an electrician by trade and an entrepreneur. Follow Mike on his Twitter and website!
Note: This is a paid promotion with an honest review.