This post may contain affiliate links, which means I may receive a small commission, at no cost to you, if you make a purchase through a link!
This post is all about The Cousins by Karen M. McManus.
This novel centers around the Story family. The Story's are a wealthy family who live on Gull Cove Island. Shortly after their father passes away, their mother sends them a letter stating, you know what you did, disinheriting them. Fast-forward roughly two decades later, and we meet the three cousins.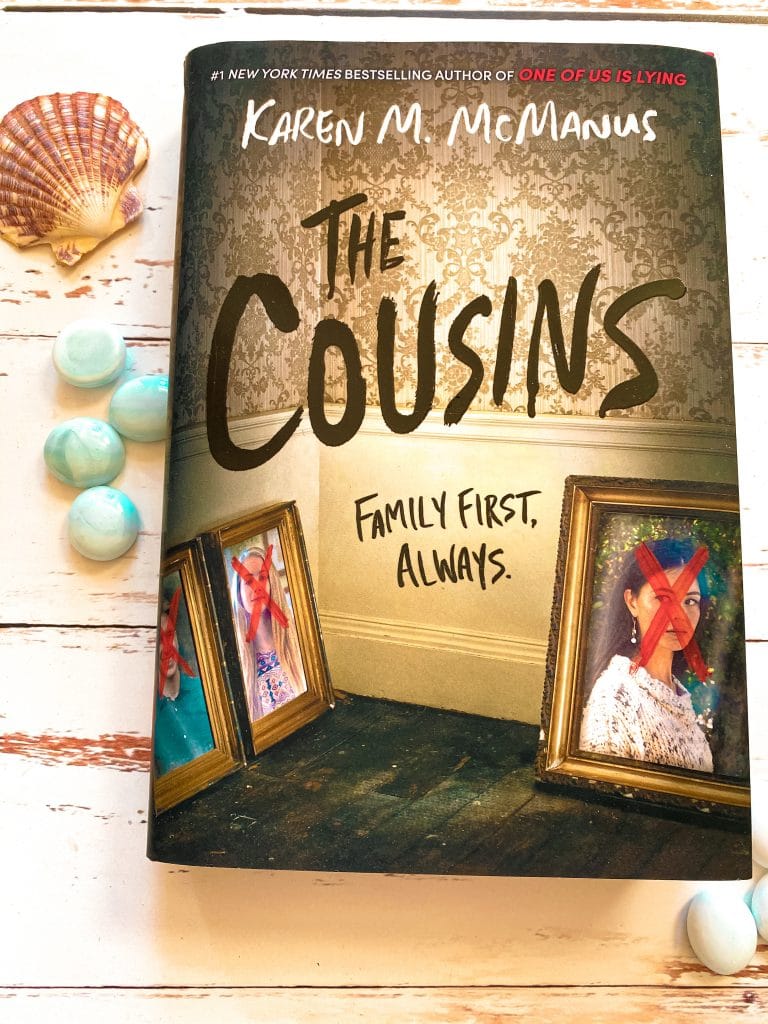 Aubrey, Milly, and Jonah Story are not close at all. It isn't until they each receive a letter from their long-lost Grandmother on Gull Cove Island inviting them to spend the summer and work at her resort they meet again. The cousins are not thrilled to go. They don't want to be a pawn in their parent's strained relationship. But some of them are also curious to find out what the final letter she sent them meant because their parents deny they did anything.
While on the island, they uncover family secrets that their parents wish to stay buried. Will this lead them to uncover the truth behind the elusive letter? Better yet, will this summer drive these cousins together, or will they be another generation of Story's that lose touch after summer ends?
In between the cousin's storyline, we get whisked into Allison's (Milly's mother) storyline from decades earlier. We see how she and her brothers interacted, leading us to find out more about this letter. Who will survive until the end?
Get your copy on Amazon!
In true McManus fashion, this book is filled with twists and turns, along with a mystery that will keep you guessing. The mystery in this book was great too. I loved it and could not believe I didn't even come close to guessing the whodunnit person! I will say I did have trouble keeping up with all the family members, often having to go back and read the family tree multiple times. Once I was more than halfway through, I ended up getting the hang of the family tree. I think it would have been nice to have maybe a mini tree put in front of each chapter so I could keep up because I felt there were so many to keep up with!
Overall, I recommend The Cousins by Karen M. McManus because the mystery was that great. I read this book in a day and a half. I even reread it to see if I could guess the mystery twist, and still, I was stumped! Have you read it?
Have you read this novel? Want to get your book feature? Contact me! Also, don't forget to check out my feature on Feedspot's Top 100 YA Book Blogs!