This post may contain affiliate links, which means I may receive a small commission, at no cost to you, if you make a purchase through a link!
Spooky at a Distance by Felicia Watson is out now.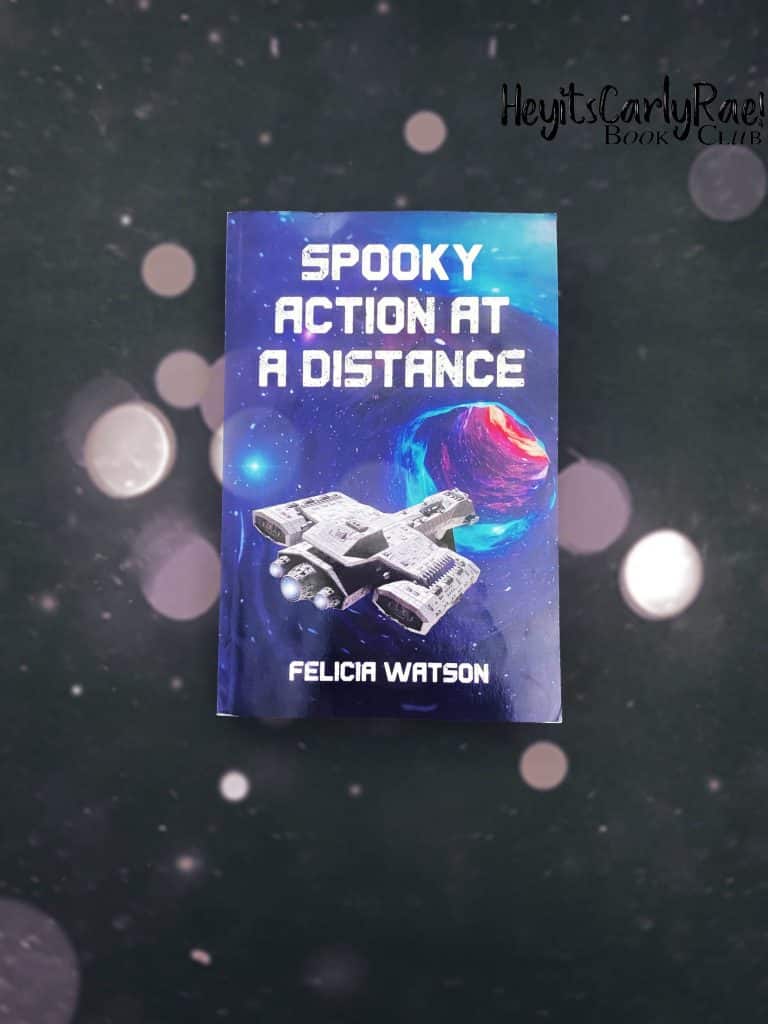 Lt. Naiche Decker has finally found a place to call home—complete with the father she never knew—on the ship he commands.
Now her new home is going on a rescue mission to the farthest reaches of known space to look for a missing scientific expedition.
Did the odd phenomena they were researching claim them, or are they still lingering out there, just waiting for help to come? This sequel to We Have Met the Enemy continues Lt. Decker's story as well as those who also serve about the Lovelace.
I have to say I love this crew of characters! The way the author captured the characters, and the sci-fi plot was great! I will also say that although this is a sequel novel if you haven't read the first, this book can hold its own and keep you reading.
Overall, I will say if you are looking for a book to add to your TBR list that you can read in a day or so, add this book! I read it in a day and couldn't put it down!

Felicia Watson started writing stories as soon as they handed her a pencil in first grade.
When not writing, Felicia spends her time with her darling dogs, her beloved husband, being an amateur pastry chef, and still finds time for her day job as a scientist.
You can get a copy of the book on Amazon! You can also follow Author Felicia Watson on: Twitter and Facebook.
Have you read this novel? Want to get your book feature? Contact me! Also, don't forget to check out my feature on Feedspot's Top 100 YA Book Blogs!
Note: Author provided bio & blurb & author photo. I received this product for free for this paid feature, but the honest review is all mine.