This post may contain affiliate links, which means I may receive a small commission, at no cost to you, if you make a purchase through a link!
Review: Concrete Rose by Angie Thomas is finally here. As you know from my review of The Hate U Give, I am a fan of Angie Thomas's books. I could not wait to get Concrete Rose, especially when I found out it is the prequel to The Hate U Give.
It centers around Starr Carter's parents: Maverick Carter and Lisa. Seventeen-year-old Mav is the protagonist, and we get everything from his perspective.
Mav finds out that he has a son, Seven, from a girl who is not Lisa. However, he takes responsibly for Seven and cares for him. However, raising a child while you are still in high school and selling dope on the side isn't easy. Mav is the son of a former gang legend and follows in his dad's footsteps. He thinks of it as providing for his son and his mom, who works two jobs.
However, everything seems to change when someone close to him gets murdered, and Lisa reveals her secret to Maverick. Will he decide to change his ways to be the man Lisa thinks he can be? Or will he continue down a road that will lead him in the wrong direction? Find out the story behind Starr Carter's parents in Concrete Rose.
I have to say this is yet another reason why I love Angie Thomas's writing.
She did a great job in bringing back the story of The Hate U Give into Concrete Rose. The storyline is fresh and written in a great way. The chapters are easy to read, and I found myself able to finish this book in three days.
What I really enjoyed was finding out about Maverick's story. If you read The Hate U Give, you are aware of the endgame of this book. But reading it and seeing the struggles Maverick faces and ultimately overcomes is great. I enjoyed Lisa too and how we get to see a different side of her. Finally, we see firsthand for ourselves how she played such a vital role in Maverick's life from beginning to end.
Bravo to Angie Thomas for writing another book that is sure to leave its mark in the YA genre!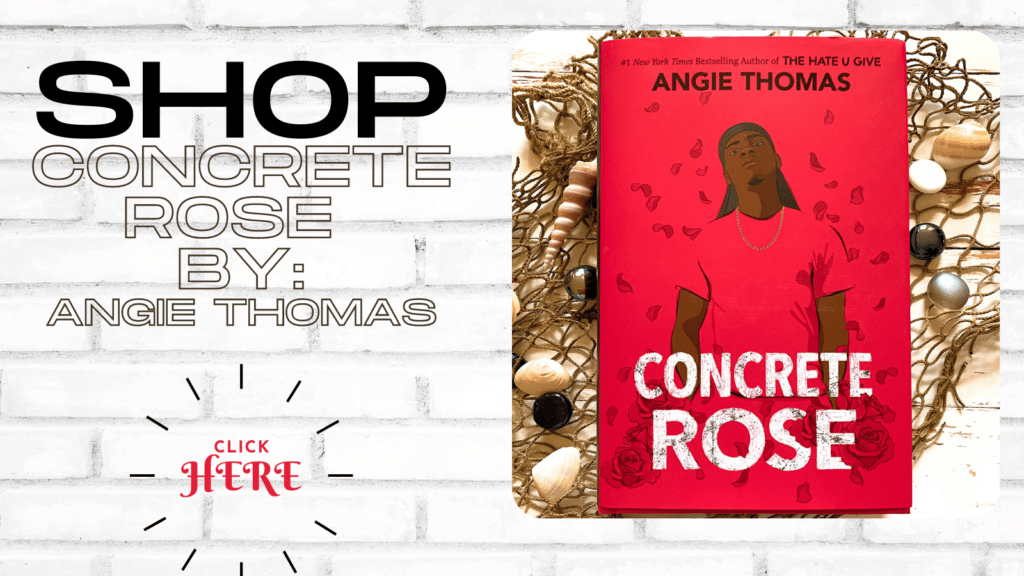 My Star Rating of Concrete Rose by Angie Thomas:
Are you an author, publisher, or publicist? Want to get your book feature? Contact me! Also, don't forget to check out my feature on Feedspot's Top 100 YA Book Blogs!