Review: All The Tides of Fate by Adalyn Grace is here. For those who aren't familiar this is the second book in the gripping duology, All the Stars and Teeth.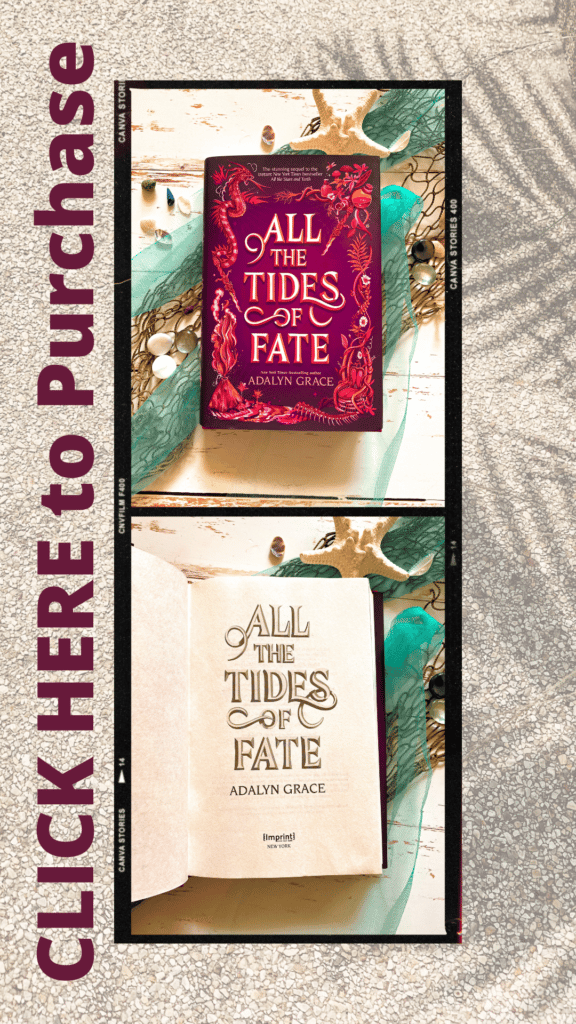 Amora Montara is now the Queen of Visidia. But remains haunted by the aftermath of what happened in All the Stars and Teeth. Amora struggles with her father's loss and loss of soul magic. It is worse when she must deal with the kingdom erupting into turmoil. Is she fit to be Queen?
Many around her think she is not, but Amora is strong-willed. Even if she must hide the fact, she lost her soul magic. Not to mention, the dark secrets of her bloodline, and that Bastian holds her magic. When it is decided she must marry to draw attention elsewhere in the kingdom, Amora agrees. But is she really agreeing because she wants to get married and have a man rule at her side?
The bachelor-style storyline brings Amora to different islands and into another quest for a mythical artifact.
An artifact she thinks will return her magic and end the chaos. What presses on Amora most is her feelings for Bastian. Is he the man her heart desires? Or does she only want him because he holds half her soul? The question remains on Amora's mind throughout the novel as she not only navigates her position as Queen. But the call of her heart.
Vataea, Casem, Keel Haul, and Ferrick all return in this final installment of the All the Stars and Teeth duology. Find out if Amora stands on her feet taking her place as Queen. And if her heart decides what true love feels like.
I have to say the ending pulled at my heartstrings. I did NOT see it coming. Adalyn Grace did a brilliant job pulling me into this book's emotion with this ending. Seriously, I did not know I possessed that kind of emotion for this duology until I found myself sniffling at the ending. It truly is heartbreaking and brilliant all at once, bringing a beautiful end to this series.
The cover too is great! I LOVE this cover so much!
However, I wish the beginning of All the Tides of Fate opened like All the Stars and Teeth. I haven't read the first book since it came out,. So going into All the Tides of Fate, I wasn't a hundred percent familiar with the storyline. I thought it would be like any second book. We will get a little refresher weaving through the story.
I was wrong.
All the Tides of Fate does not explain what happens in the first, even in the slightest. What does that mean? Again, usually in sequels, the beginning is where we get an overview of what we forgot in the first novel. Sometimes, you do not need to read the first book at all to read the second book. This book, you need to first the first book first. You will not comprehend the plotline otherwise. At least, I didn't, which left me a little disappointed.
I also am not a hundred percent on the bachelor storyline. It adds a storyline that never really plays out. Not once am I thinking Amora will date or marry anyone. It gets lost along with the romance between Bastian and Amora.
Many readers on Goodreads have commented that they think the storyline is rushed too. I can see that too. Maybe if we get rid of the bachelor storyline, leaving us more time with our beloved characters, it would not?What are your thoughts? Get your copy so we can compare reviews!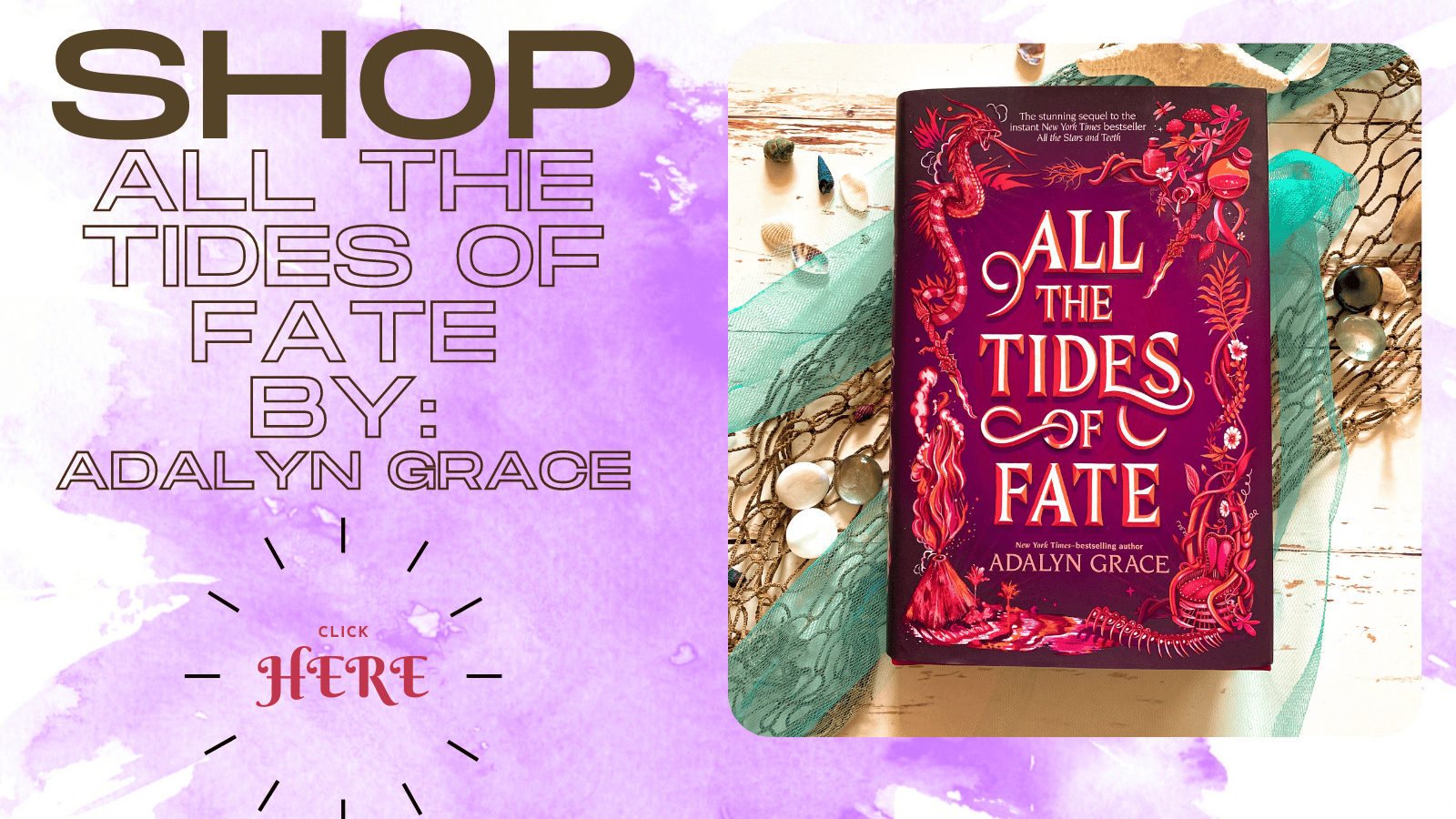 Are you an author, publisher, or publicist? Want to get your book feature? Contact me! Also, don't forget to check out my feature on Feedspot's Top 100 YA Book Blogs!