This post may contain affiliate links, which means I may receive a small commission, at no cost to you, if you make a purchase through a link!
So I decided for the 'pre-oscars' to do a gown what a jewel accent down the front.
I have to say I'm a huge Oscars fan! I love all the gowns and usually watch the entire red carpet with all the celebrities.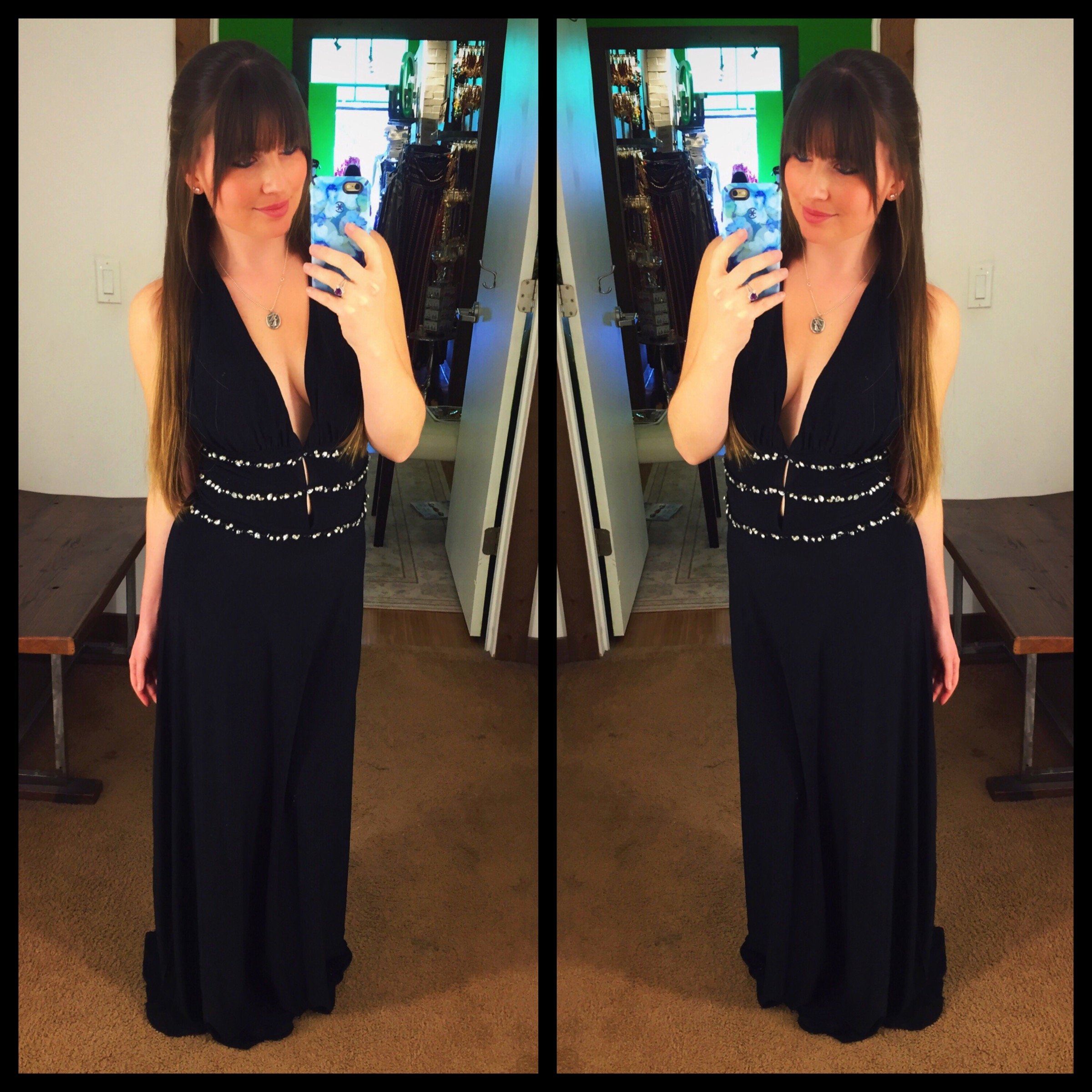 I have to say some of their outfits I would never consider wearing, but some are so stunning I would love to just try them on (as I'm sure you guys would too!) 🙂
So I got Oscars inspired while I was getting ready and decided let's go 'preoscars gown'!
I found this dress from Original Piece boutique and it is stunning. The gorgeous cutout and sparkle detail is my favorite, not to mention the open back. It incorporates all those trends celebrities have been seen rocking on the red carpet!
So what do you guys think of this 'preoscars' day gown?!