This post may contain affiliate links, which means I may receive a small commission, at no cost to you, if you make a purchase through a link!
Necromancer Rising by Ashton Abbott is out now!
The delicate balance of this world was threatened when Babd, goddess of war, is unleashed. With the help of other immortals drawn to her cause, she seeks to free her sisters and merge with them once more to form The Morrigan.
Adeline Verone was prophesied to be the Queen of the Dead. The most powerful necromancer to ever grace this earth. The problem? Adeline can't access her powers. This becomes an even bigger problem when a group of immortals makes it their mission to capture her, forcing Adeline to run for her life. When that doesn't work, Adeline is forced to trust a brooding werewolf, William Flynn, that is hiding a secret agenda of his own.
William had his life turned upside down at the loss of his brother. When a witch falls under his protection, he chooses to betray her in order to protect his pack. The problem in his plan? William didn't realize how much he would regret that decision.
Can Adeline and William ally for the sake of defending the world against The Morrigan, goddess of war, fate, and death? Or will William's betrayal and the uncontrollable lust they feel for one another be their downfall?
Overall, I found the concept of this novel fresh for fantasy. A witch and a werewolf are a sexy combination and hard to pull off, but Ashton did a fabulous job in capturing the essence of who their characters are inside. She didn't forget their inner natures, which I loved. It made the story that much more fun and enthralling to read.
Author Ashton Abbot lives in the Midwest with her two small children and an amazing husband. For quite a few years, Ashton had this idea for a story but couldn't entirely build up the confidence to write it. However, she knew she could. Ashton kept wanting to, but something about the idea of making herself so vulnerable to the world set her anxiety to maximum levels. So, Ashton shelved the idea and continued with her life.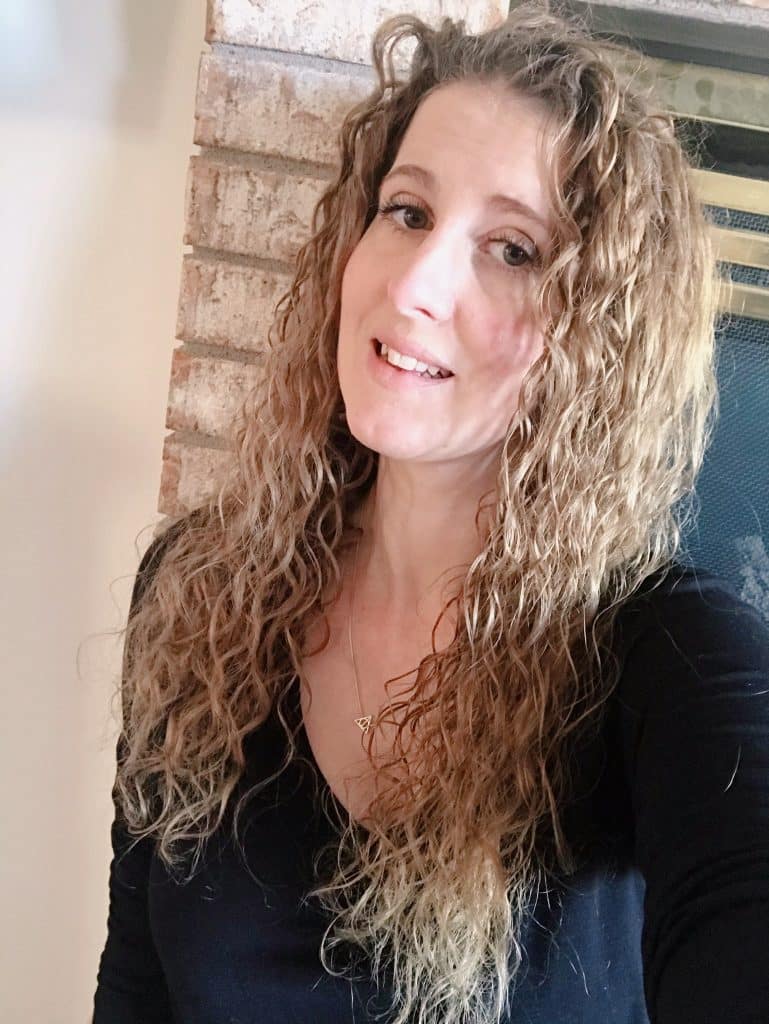 But the creative side of her wouldn't let the story be forgotten. She started reading other authors' interviews on advice for those just starting out, and one in particular resonated with her soul. Author Kresley Cole said, "If you're set on publishing, then don't dabble. Decide if you're in or you're out. Then do whatever it takes to achieve your goals."
After that, Ashton decided she was in. She adapted the mindset that she was an author and went with it, no more questioning. Within a few months, Ashton's book was done, and she is already working on a second. Ashton is proud to say that she conquered her anxiety over writing and put forth something she loves and hopes you love it as well.
You can get a copy of the book on Amazon! Follow her on: Instagram, Facebook, and Goodreads ( Authorashtonabbott).
Have you read this novel? Want to get your book feature? Contact me! Also, don't forget to check out my feature on Feedspot's Top 100 YA Book Blogs!
Note: Author provided bio & blurb & author photo. I received this product for free for this paid feature, but the honest review is all mine.