This post may contain affiliate links, which means I may receive a small commission, at no cost to you, if you make a purchase through a link!
So I couldn't help but try this amazing jumpsuit on when I was at Original Piece! It's simple, but it has pockets and the deep 'v' cut gives it an edgy twist I love! It's nothing like anything I have and it features a tiewaist that gives it a fun touch.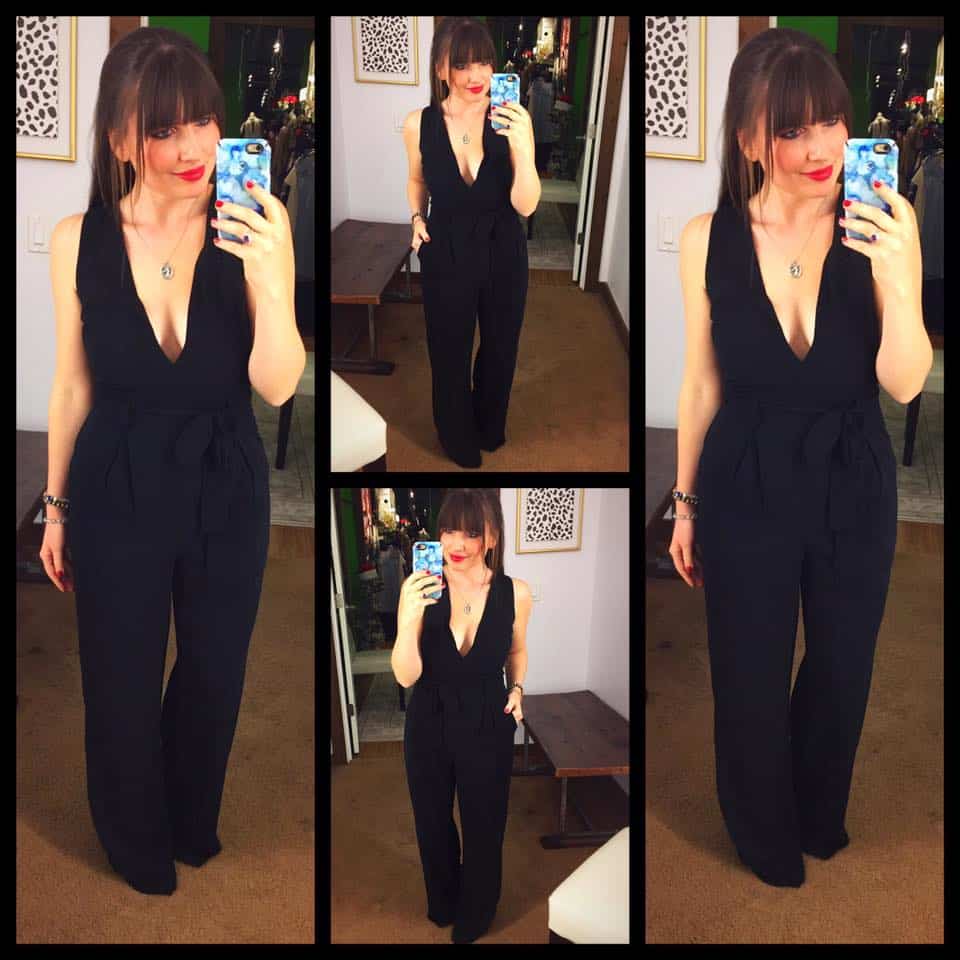 I'm short, but if I add some wedges or heels this look will be complete. Since it is black I'm planning on adding a red lip to give it a pop color like in the picture for when I go out.
Now, I just need an excuse to wear it! 😉
Comment below what you think of this look!!!