This post may contain affiliate links, which means I may receive a small commission, at no cost to you, if you make a purchase through a link!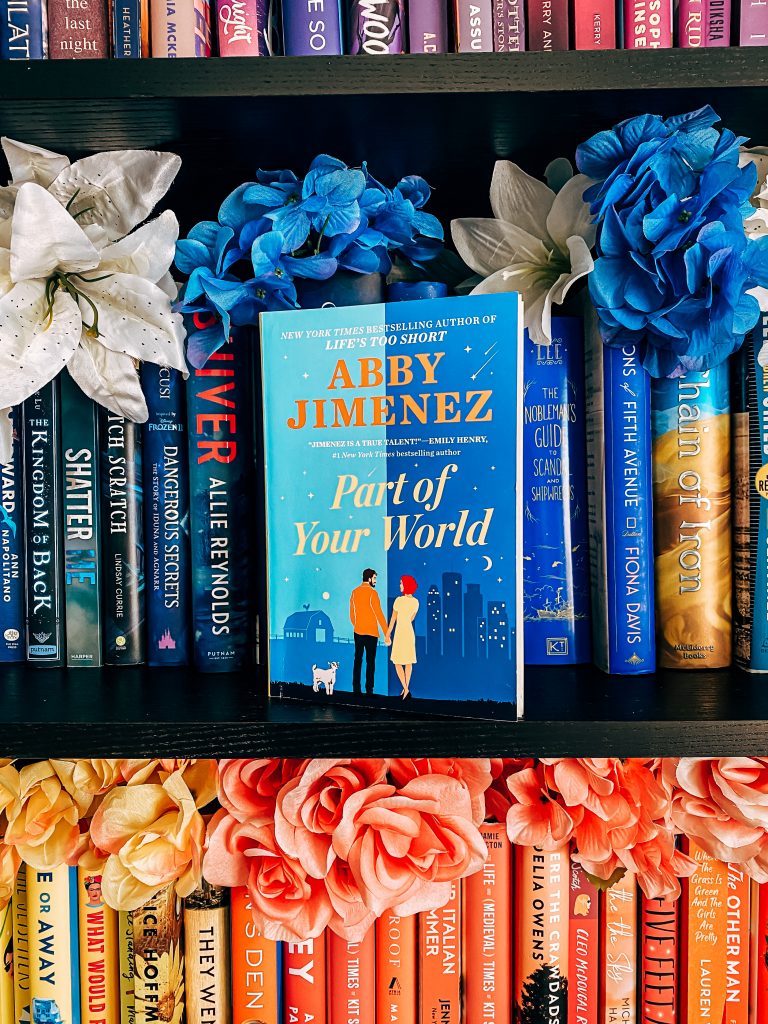 June's Book Club Pick—Part of Your World by Abby Jimenez is the book everyone voted to read. I have never read anything by Abby Jimenez, and I cannot wait to dive into her latest book. I've seen Part of Your World on bookstagram this past month, and it has been on my TBR to read!
This book centers around Alexis Montogmery, who is an ER doctor at her family's hospital. She meets Daniel in a small town after her car breaks down, and one thing leads to another, thrusting these two closer than they ever thought possible. But Alexis is ten years older than Daniel, not to mention she is used to being around a very different world than Daniel's. But will these two find common ground? Find out when you read Part of Your World.
I will say I adore the cover! I love the couple on the front with the two different scenes as the backdrop behind each character. Alexis Montgomery stands on one side with a cityscape backdrop, while Daniel stands in front of a barn. If I judge a book by a cover (which I usually do), I think this will be a great read.

Send me a message if you want to join my Book Club and read this book with us throughout June! You can either join me on Book Clubz or on Instagram! If you've read Part of Your World, share your thoughts!
You can follow me on Instagram, Twitter, Facebook, and Pinterest. Don't forget to check out my feature on Feedspot's Top 100 YA Book Blogs! You can also contact me about new reads today!