This post may contain affiliate links, which means I may receive a small commission, at no cost to you, if you make a purchase through a link!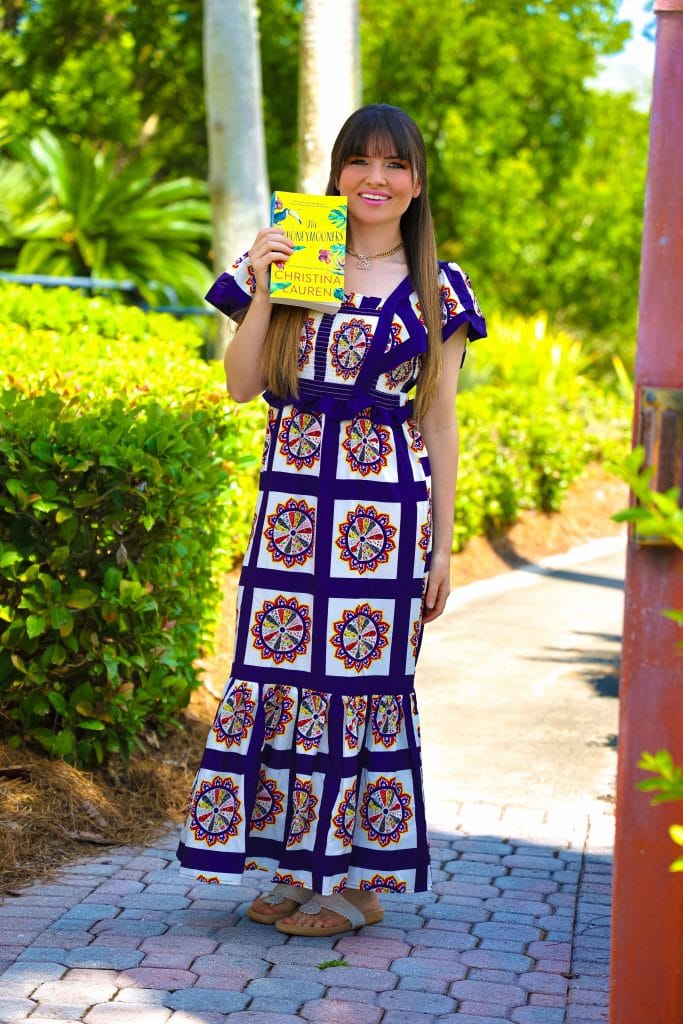 Blue Floral Mermaid Hem Maxi is such a fun summer dress. The print is one of my favorites. I love the unique floral design mixed in with the bold colors. As soon as I saw this dress on Shein, I ordered it. The ruffle sleeves, the unique mermaid hem, and the length sold me.
So how is the fit?
The fit of this Blue Floral Mermaid Hem Maxi is great. It fits true to size. The back is elastic, so it offers stretch around the chest, and the length is great! I am short (5'2), so I loved how this maxi was an actual maxi length on me. The sleeves also were not constricting either. Sometimes I get dresses with sleeves, and I dread wearing them because they fit so tight. But this one, I could still move, and the added ruffle was a trendy touch! I will say the mermaid hemline is comfortable but a little constricting since there is no stretch.
Why I love this print?
Okay, so as many of you may know, Italy is on my travel bucket list, and this dress reminds me of Italy! The floral print is unique with its own style, while the mix of colors is bold for summertime. I think if this dress was missing the cobalt blue and the yellow hue, it wouldn't stand out as much.
I also love how this print allows me to pair this maxi with a pair of Jack Rogers. It can be dressed up or down, but for me, Jack Rogers are always my 'go-to' pair of shoes. I'm always on the hunt for outfits with which I can wear my favorite sandals, and this checked that box!
The final plus for me was how great this maxi matched The Unhoneymooners—my May Book Club Pick!
What are your thoughts on this maxi? Do you love the mermaid hem?

You can follow me on Instagram, Twitter, Facebook, and Pinterest. Don't forget to check out my feature on Feedspot's Top 100 YA Book Blogs! You can also contact me about new reads today!