This post may contain affiliate links, which means I may receive a small commission, at no cost to you, if you make a purchase through a link!
Foresight by Monique Gliozzi is out NOW!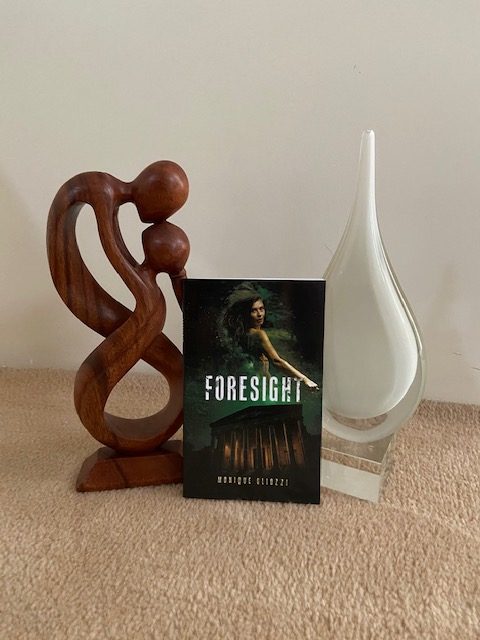 To Isabella, life is anything but carefree. She has a secret…
Aged ten, Isabella and her twin brother Marco were orphaned by the tragic 1985 earthquake in Mexico City. Barely surviving her injuries, she developed a foresight into past and future events as a result of a head injury.
After being adopted by a loving Californian couple, Isabella grows up to use her secret gift for good.
Now an adult, and successful criminologist, she earns recognition from the Los Angeles Police Department. Her family is proud, but her enemies seek to destroy her. Stalked, threatened and in danger, Isabella is left doubting her own abilities and under suspicion for corruption.
Who can she still trust? Can she uncover her stalker before it's too late?
Author, Dr. Monique Gliozzi was born in Dublin. Monique is a graduate from the University of Western Australia medical school, has a keen interest in forensic sciences and psychiatry. She works as a Psychiatrist in Perth, with ties to the UWA School of Psychiatry, where she has had a role as a Senior Clinical Lecturer.
Her love for teaching has granted her a nomination for an Excellence in Teaching Award in 2016. Monique also holds an interest in aviation. She trained at the Royal Aero Club of Western Australia, where she obtained a commercial pilot license. Following this, Monique completed her instructor rating and is now working on a casual basis as a senior flight instructor.
Monique has only recently rekindled her passion for writing, starting with the fictional thriller, Foresight followed by Hunted, and now her third book, Vestige.
Connect with Australian author Monique Gliozzi on Goodreads, Facebook, or on her website.
Get your copy today on Amazon and Barnes and Noble.
Have you read this novel? Want to get your book feature? Contact me! Also, don't forget to check out my feature on Feedspot's Top 100 YA Book Blogs!
Watch the exclusive Foresight trailer below!
Want to see more trailers and interviews of Monique? Go to her website today!
Note: Author provided bio & blurb & author photo. I received this product for free for this paid feature, but the honest review is all mine.