This post may contain affiliate links, which means I may receive a small commission, at no cost to you, if you make a purchase through a link!
Floral Tube Maxi Dress for Summer is today's featured outfit. I am always on the hunt for a 'go-to' maxi dress because let's face it, maxis go with everything and are perfect for summer!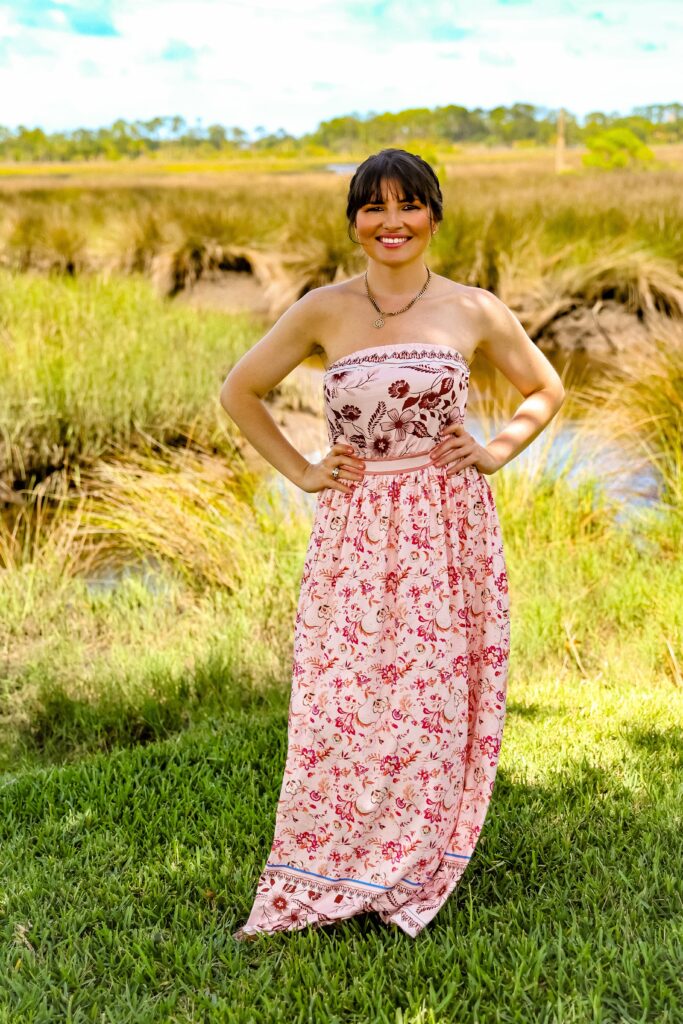 Why I love this maxi!
The color palette is absolutely stunning. I love the unique coral hues and the print of this maxi dress. It makes it stand out from the other ones in my closet. The lighter background of the maxi against the darker hues makes this bohemian print unique, which is why I purchased it. My favorite part about the print has to be the waistline. The darker color really makes it 'pop.'
The material is so lightweight!
I seriously cannot stress enough how much I love this fabric. It is lightweight, which is perfect for the Florida summertime heat. It doesn't wrinkle and is easy to pack. I mean, what more does anyone need when shopping for a maxi dress? It may just be my favorite thing about this outfit right now, especially to wear for a beach day.
I paired it with my copy of Set on You by Amy Lea. She is so fun, and I love her Instagram account. She always engages in posts and partnered with me for a giveaway on my HeyitsCarlyRae Book Club Instagram account! I've just started this book and love Amy's tone! I can't wait to finish, and a huge plus, it matches my floral tube maxi dress!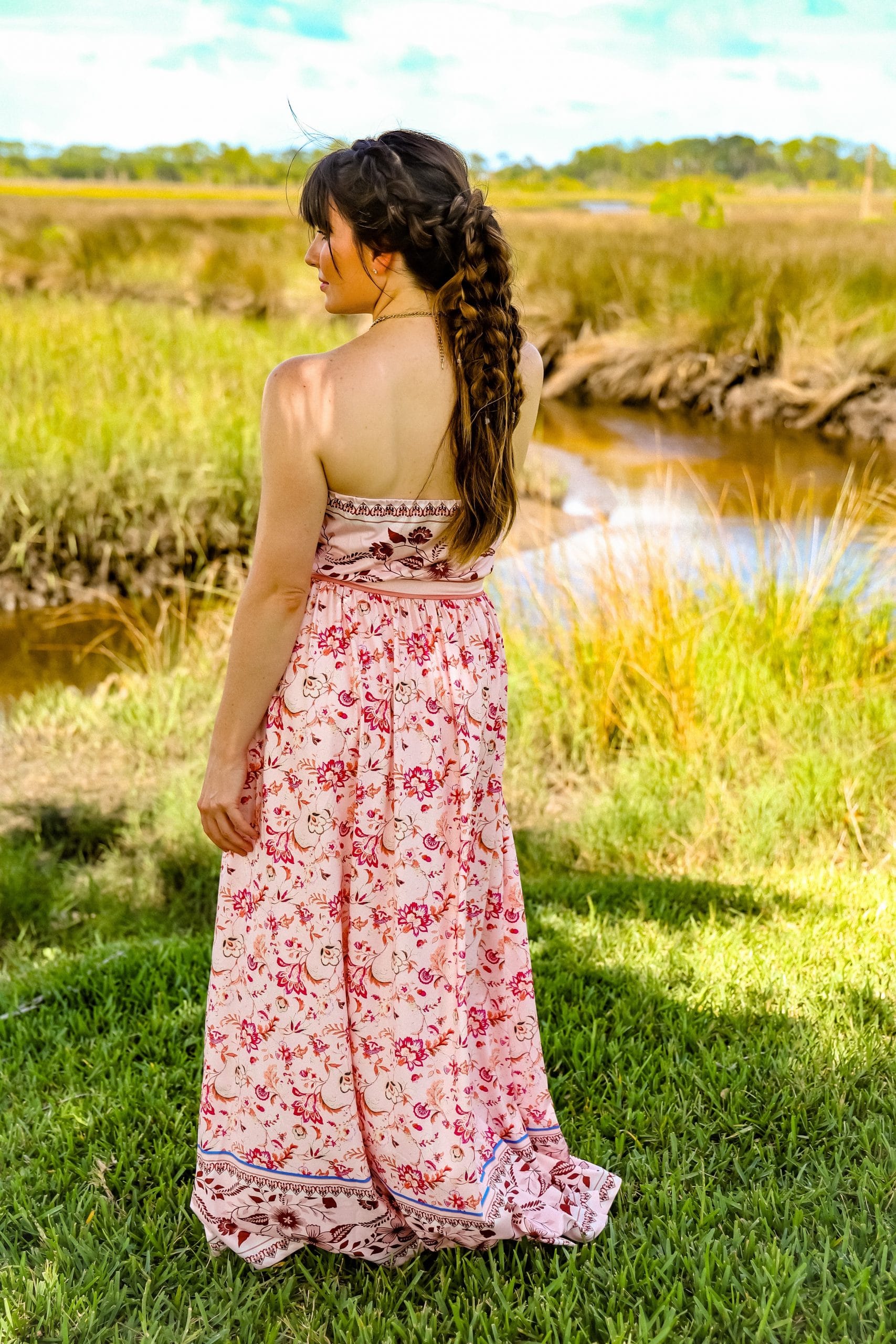 What do you think of this maxi dress? Comment below and let me know!
Stay tuned for more outfit looks and reviews! You can follow me on Instagram, Twitter, Facebook, and Pinterest. Don't forget to check out my feature on Feedspot's Top 100 YA Book Blogs! You can also contact me about new reads today!