This post may contain affiliate links, which means I may receive a small commission, at no cost to you, if you make a purchase through a link!
Books I love to reread 2021 list is here. I always get asked if I reread books. Admittedly I never used to reread any book I read once. I have no idea why. It wasn't because I didn't love a book I read or got tired of the story. I simply just didn't reread a book. I would go on to another book as soon as I finished one. It became this cycle and how I got through reading over 170+ books in one year. I did have my shelves divided of books that truly stuck with me, but they were there to share with you how much I loved their stories.
This past year though, I decided to reread Dear Edward by Ann Napolitano. As many of you know, this book is one of my all-time favorites. I don't think I could ever write a book with such raw emotion and grit while capturing characters I know are all doomed to die in a plane crash. It's truly incredible. I got so much more out of the book a second time than I did reading it the first time. I found that I read the book the first, just trying to find out what happens next. Reading it while knowing the stories' fate really allowed me to see the story through a new lens. It made it even more powerful and is why I went on to reread yet another book.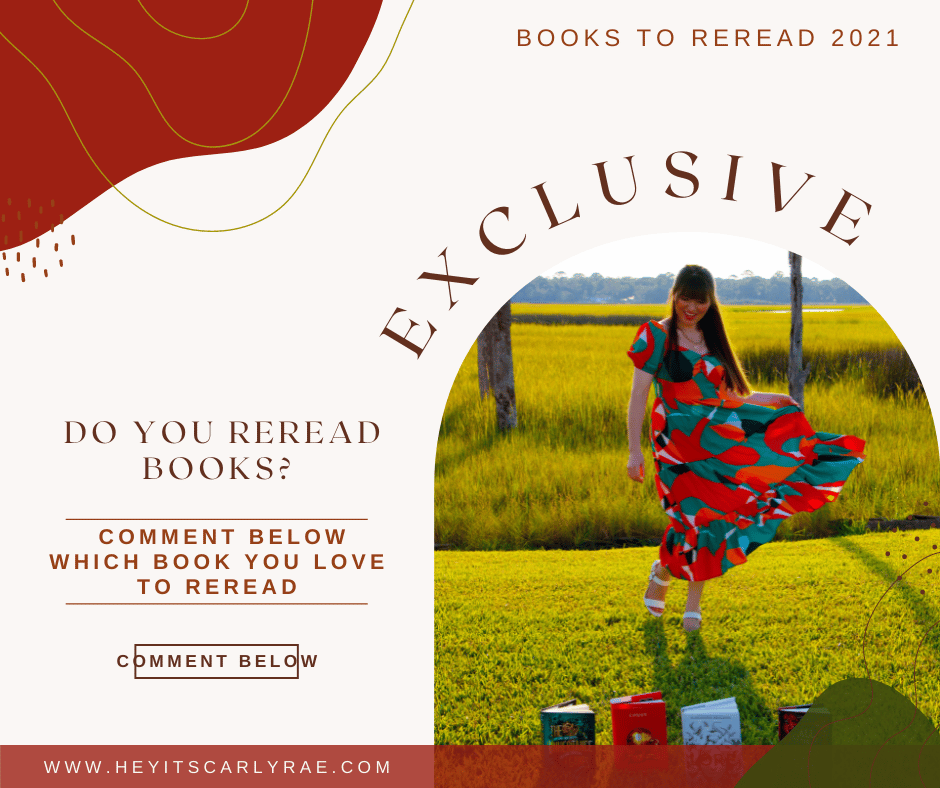 The next book I reread was a YA fantasy—The Evil Queen by Gena Showalter. I found myself loving it even more than I did the first time. I connected to the characters finding deeper meanings throughout the book, and discovered details of the fantasy world that prior I overlooked. It really made a difference and made me realize I love rereading books more than I do reading it through just once.
Well, before I get carried away and start writing about all the books I reread, I picked four that I recently finished. The first is The Inheritance Games by Jennifer Lynn Barnes, Covet by Tracy Wolff, Lore by Alexandra Bracken, and All the Tides and Fate by Adalyn Grace. Admittedly I wasn't a massive fan of Lore or All the Tides and Fate the first time I read them. But after finishing them a second time, the stories grew on me.
So overall, I am officially a fan of rereading books. You find things about stories you didn't know when you are in a rush to finish the story the first time, making a difference when reading and understanding the essence of the story. What books have you reread lately? Comment or write in and let me know!