This post may contain affiliate links, which means I may receive a small commission, at no cost to you, if you make a purchase through a link!
Surf Souleil Goddess Bikini is today's featured look.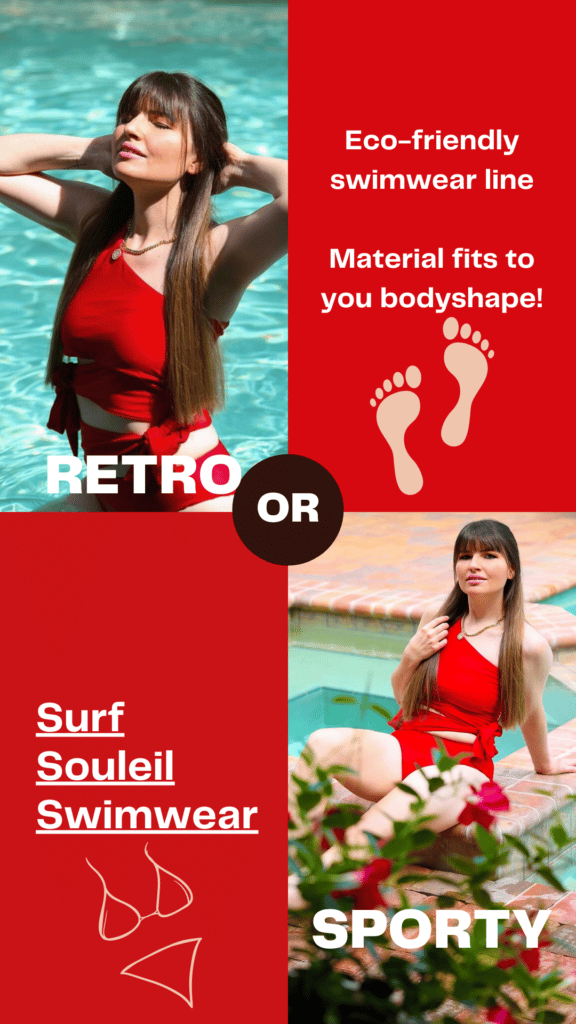 I cannot tell you how awesome I think this bikini is. I worked with Surf Souleil on a feature I did with Random House. The book was Eliza Starts a Rumor. I contacted them again to feature more of their swimwear, and because of COVID, I haven't been able to do the feature…until now.
I am so excited to share my thoughts on this bikini. First off, it's gorgeous! I love the bold red color. It stands out, and even though I washed it, the color stayed vibrant! The added accent ties really make this one of my favorite swimsuits. I feel so confident in it, as it highlights my body in all the right places.
The best part about Surf Souleil Goddess Bikini is the material is eco-friendly and made from recyclable bottles that would end up in the ocean or landfills. It is also reversible, and the company is all female. How awesome is that? When you purchase a bikini from this company, you buy much more than just another bikini to rock. I feel proud to represent this company in this bikini and cannot wait to get another.
The one-shoulder top is also a plus. It didn't ride up and stayed in place. It didn't have padding, which made me a little hesitant, but I have to say that it fits great even though there was no padding. The material is also great as it formed to my body, making it, unlike any other swimsuits I have in my closet. It allows the bikini to mold to my body type.
I also accessorized this look with one of my favorite necklaces from Ettika! I am an ambassador and love their jewelry. It goes with anything including this two-piece bikini. I adjusted it so the chain was shorter and instantly I had my new favorite bikini look complete. Do you wear jewelry with your swimwear? Sometimes I do just to give a bikini an extra touch of sparkle!
You can also see more behind-the-scenes details on my Instagram: @HeyitsCarlyRae
Do you have a bikini by Surf Souleil? If so, comment which one! Don't forget to check out my feature on Feedspot's Top 100 YA Book Blogs!