This post may contain affiliate links, which means I may receive a small commission, at no cost to you, if you make a purchase through a link!
This week my book review is dedicated to Frostblood. It is a fantasy novel written by Elly Blake. The story centers around Ruby, a Fireblood, and her struggle with mastering her power of fire. Her mother is murdered before her, which gives her the drive to get her revenge. It is the reason she agrees to join a group of rebel Frostbloods, which pivots this novel into a new direction unveiling a romance. However, when she unexpectedly gets captured, Ruby must survive a deadly game. Without giving away spoilers, I leave you with…can Ruby get her final revenge?
I have to admit at first, I was skeptical to read this novel. I was not sure if the story would grip me. Then, I read the first page and that was it! I was hooked on the story and read it straight through in one day! The author has a way of keeping you enthralled and wanting to read page after page!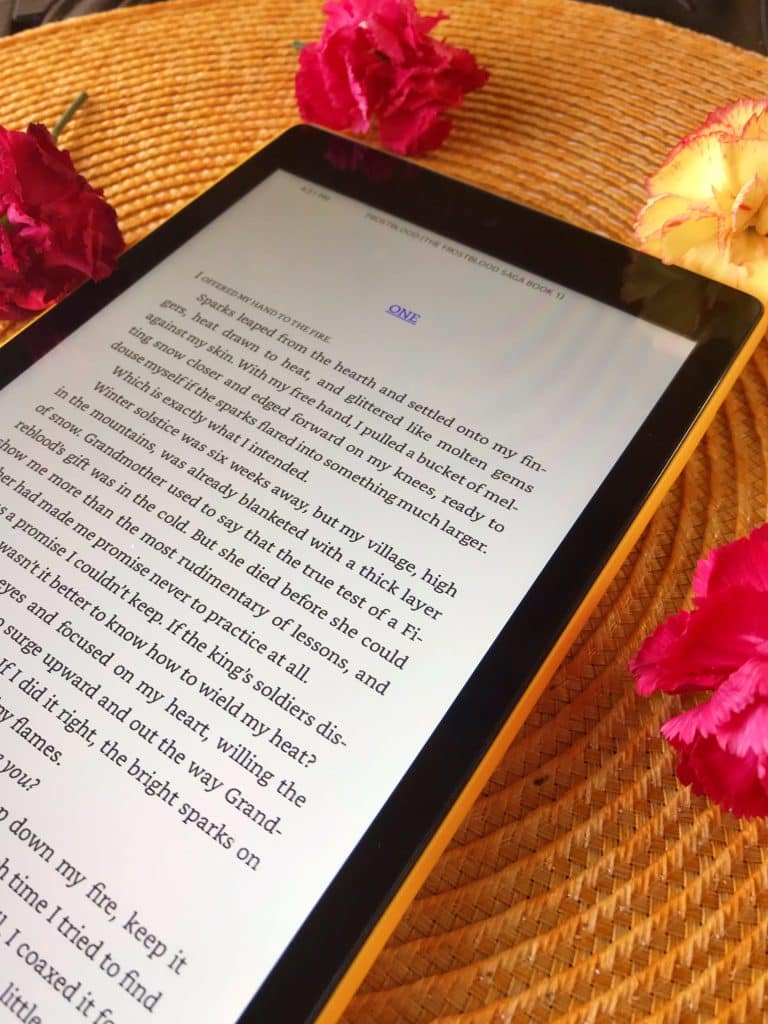 What I loved most about this book was its unique storyline of fire (Firebloods) and ice (Frostbloods). Blake showed the contrasting powers beautifully while interweaving it with a romance between Ruby and Arcus. Each has secrets of their own and watching them unfold was written in a way that captures my attention. I have to say the ending of the book was my favorite. Don't worry I won't spoil it, but I will say it is a true classic with a twist.
Overall, I give this book a 5 star and highly recommend reading it if you have not. It is a fantasy book you will not be able to put down (I wasn't!). It is a twist on the popular medieval storyline that I loved. Comment and let me know if you've read this book yet. I would love to hear your thoughts!
xoxo- Carly