This post may contain affiliate links, which means I may receive a small commission, at no cost to you, if you make a purchase through a link!
Beige and Blue by Sara Badawieh is out now! Samar has a creative job she loves and a happy home with her parents. Still, after Bassel, a sexy cop rescues her when she's lost one night, she starts sneaking out with him… and enjoying it. But the danger of Bassel's life begins to be her danger. She is pierced to the soul by the green eyes of Ziyad. A man with a troubled past and a criminal present.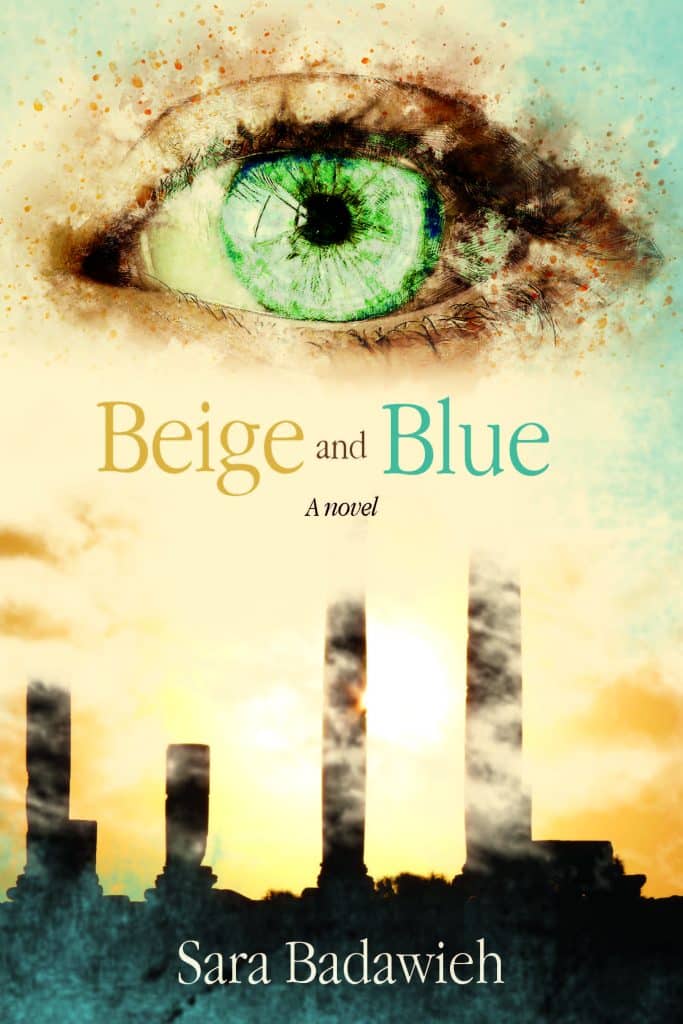 As Samar's relationships bring her into greater and greater peril, she must make the hardest choices of her life: between love and safety, between family and the right side of the law, and between two passionate, dangerous men with a rivalry that can't end well.
Author Sara Badawieh is a Jordanian author passionate about writing novels that take place in Amman, Jordan. Her recent book, Beige and Blue, received lots of success in the Middle East. She loves genres that explore thrillers and suspense, with a hint of romance.
Sara is an architect. She studied in Montreal for her bachelor's degree and received her master's degree in Sustainable Architecture in Dubai. Her dream is to keep writing and to spread knowledge for local aspiring writers about the publishing industry. Sara lives in Amman, with her husband and two kids, and is addicted to desserts and coffee.
I'm so excited to say I got to interview Sara! Read the exclusive interview below!
How did you get started in writing? I have been writing since I was 13 years old. I remember I received a pretty notebook as a gift one day, and I filled it up with stories. Since then, writing has become a necessity in my life. It is a healthy way to release all the negative energy, and it makes me happy.
Is Beige and Blue your first novel? If so, how long did it take you to write it? I wrote some unpublished works before, but Beige and Blue is my first published novel. It took me five years to write it, and it was a very difficult process at first because I didn't know how to start nor the steps that I should take to publish it. Yet through these five years, I gained lots of knowledge I am willing to share with all the aspiring writers out there.
Any advice on aspiring writers? I always say, "write for yourself." What I mean by that is, to start your first manuscript, write whatever that comes to your mind as if no one is watching, but you.
How did you come up with the idea of Beige and Blue? I don't know where I came up with the ideas. They just came uninvited, bursting the doors of my creativity.
Do you take writing breaks or prefer to get a draft down before stopping? I don't take writing breaks. I have a restless mind with ideas that beg to be unleashed on paper.
What are your future plans? I'm in the process of editing my upcoming novel; it's a women's fiction genre. Meanwhile, I enjoy giving workshops on how to publish books for future writers, and I have a blog where I like to provide advice and tips on writing.
You can get a copy of Beige and Blue on Amazon!
Follow Author Sara Badawieh on Instagram and Facebook! You can also learn more about her on her website!
Have you read this novel? Want to get your book feature? Contact me! Also, don't forget to check out my feature on Feedspot's Top 100 YA Book Blogs!
Note: Author provided bio & blurb & photos.