This post may contain affiliate links, which means I may receive a small commission, at no cost to you, if you make a purchase through a link!
Be You The Journey of Self-Realization by Chris Cirak is a book that takes wisdom from ancient times and makes it relatable for today's audiences. The language is very down to earth and something I was able to understand easily. It breaks down the obstacles we face that stop us from gaining insight to improve our everyday lives. Be You is a step-by-step approach that takes us through reacting less and thriving more.
The bottom line? Be YOU and live your best life.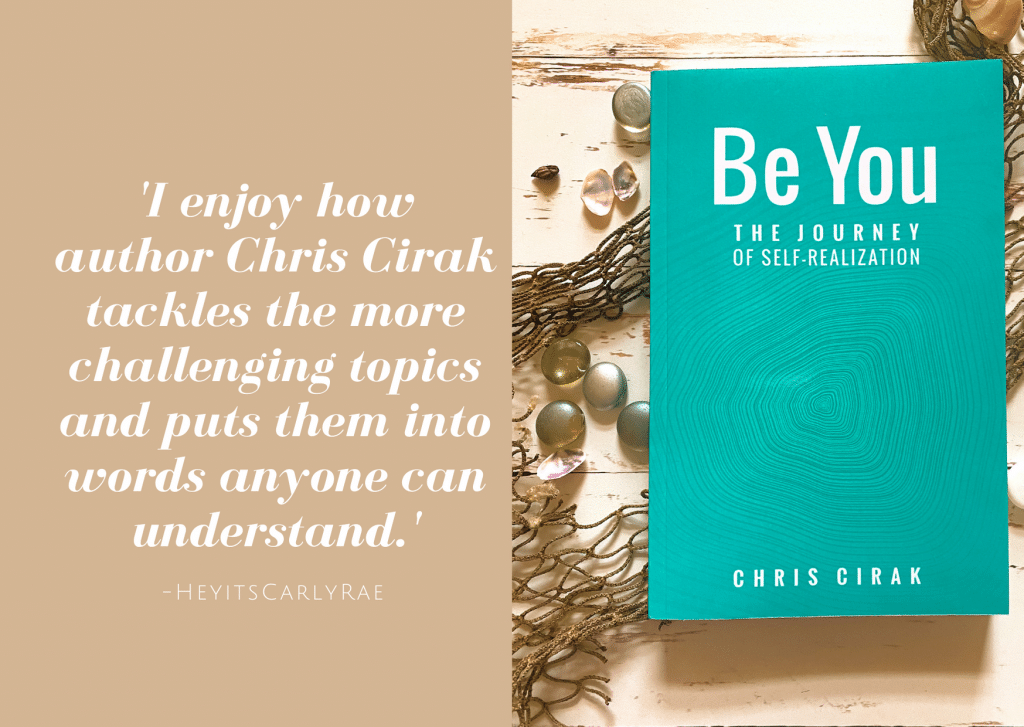 Firstly, I really enjoy that Be You can be read out of order. For example, Failure, Hope, Time, even Freedom are all 'chapters' or 'sections' of this book you can read at any time from any order. You can pick the topic you want to read and read about it.
Secondly, I enjoy how author Chris Cirak tackles the more challenging topics and puts them into words anyone can understand. I admit, at first, I was thinking understanding the sections may be a challenge for me. However, I found it was very down to earth. I not only can comprehend this book. I can understand it—Bravo to author Chris Cirak on Be You.
You can watch my exclusive author interview, author Chris Cirak below too.
You can follow Chris Cirak on: Facebook, Instagram, YouTube, MeWe, and his website.
Be sure to comment below too and let me know what you think of my Be You by Chris Cirak Review below.
Are you an author, publisher, or publicist? Want to get an author interview? Contact me! Also, don't forget to check out my feature on Feedspot's Top 100 YA Book Blogs!
Sponsored Post.