This post may contain affiliate links, which means I may receive a small commission, at no cost to you, if you make a purchase through a link!
Anna J. Walner Exclusive Author Interview is here! I am so excited to welcome Anna to my blog! She is the author of Garkain and for those that do not know about it, get ready to be surprised…in a great way!
Hi Anna! I'm so excited to have you! Tell us more about your International Bestselling vampire debut novel, Garkain.
It's a sincere pleasure! Garkain was really the book I couldn't find. Loving Paranormal Romance myself, I grew tired of seeing the same things. I really wanted to give readers a unique experience, unlike anything they'd seen before. Weaving Science into Urban Fantasy to create a world that was so believable and realistic was very important. Giving readers that fully immersive feeling was something I'd been missing in so many other books. I wanted readers to come away believing that The Colony might really exist. Maybe it does . . . .
Did you have a favorite character in Garkain?
I have several. Amelia is strong-willed, driven, and she knows her own mind. Anatole is not without his flaws but a good man at heart. Roan is so delightfully pure in his intentions. And Ambrose is the father figure Amelia has been searching for her entire life. Being adopted, I created the kind of family I would love to find somewhere someday.
How did you develop the hidden world of vampires and werewolves you introduce readers to in your novel? Did you dream up the world or were inspired by a movie?
It really was a desire to experience this genre in a totally different way, even if I had to write it to do that. I've been fascinated with the origins and mythos of both vampires and lycanthropes since I was in my teens, so I took those gothic origins and turned them upside down. My biological father was Australian, so I knew that's where it would be set. Really, I was living out the fantasy of things I'd imaged at some point growing up as an adoptee.
I have to ask, are you a huge Twilight fan? Team Edward or Jacob?
No. And I don't want to offend fans, but I felt that the characters were so wildly unbelievable from a scientific standpoint, they would never have survived. It truly spoiled the Fantasy element for me. So when I set about creating The Colony and the characters, I wanted to approach it from an intelligent standpoint of natural selection and evolution. No one sparkles, there are few humans in the series, and we never have to go to High School!
Did you always know you wanted to be an author?
I've always dreamed of being an Author. From a young age, that creative spark burned brightly inside me. But it took a long time to fully develop my true voice as an Author. However, the knowledge I've gained being in other fields has come in quite useful at times.
Are any of your characters based on people you know?
I gave my adoption story to Amelia, so in a way, Amelia is me. But with a far more interesting history and the journey ahead. The other characters are purely a product of my imagination.
What is one fun fact readers don't know about you?
I, at one time, studied classical ballet, opera, and theatre in hopes of making it to Broadway. As I said, I've always had that creative spark. But an ankle injury ended that dream for me. I still dance for my daughter, though, and she loves to dance!
Before I let you go, can readers expect another book in the Uluru Legacy Series?
The second book in the series will be releasing on November 2nd, 2021. It is already available for preorder at all retailers and in all formats. There will be four books total, although I've not yet set a release date for the third.
Get your copy of Garkain on Amazon!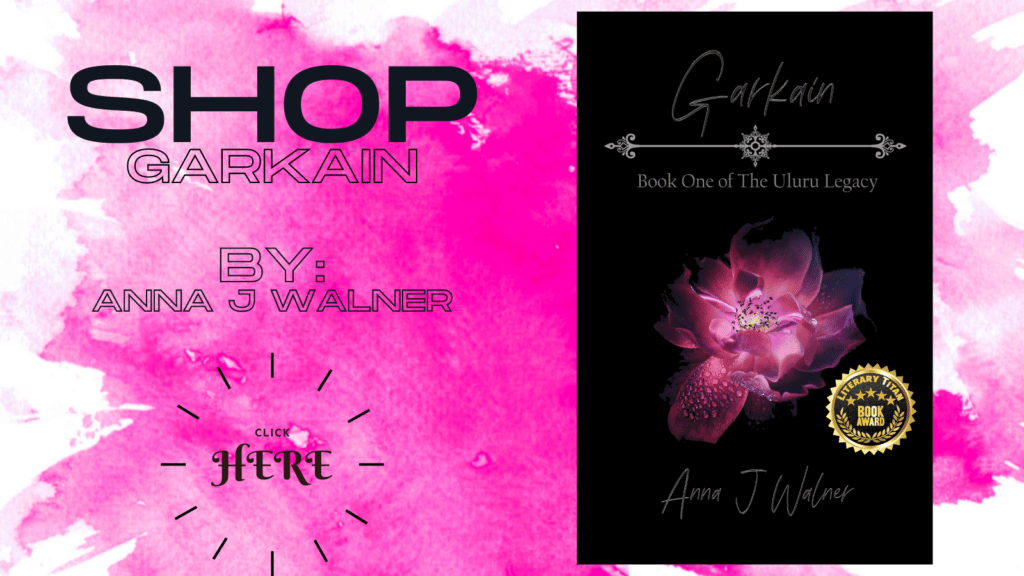 Comment below what you think of today's Anna J. Walner Exclusive Author Interview! Don't forget to check out my feature on Feedspot's Top 100 YA Book Blogs!
Paid promotion from Creative Edge Publicity.