This post may contain affiliate links, which means I may receive a small commission, at no cost to you, if you make a purchase through a link!
Two Summer Reads by Female Authors that I am so excited to talk about today are Paper Doll Lina by Robyn Lucas AND A Woman of Intelligence by Karin Tanabe. Both have gorgeous covers, and both are fantastic reads.
For those that aren't aware of what these books are about, let me break it down:
Paper Doll Lina by Robyn Lucas centers around Lina Henry. It is a contemporary romance/domestic fiction book that surprised me (in a good way). Lina is a character who has everything anyone could want to the outside world—lives in Atlanta, has a banker husband, and two teenagers. But her marriage has a dark secret, and Lina must overcome it to survive. But is Lina strong enough after suffering years and years of defeat?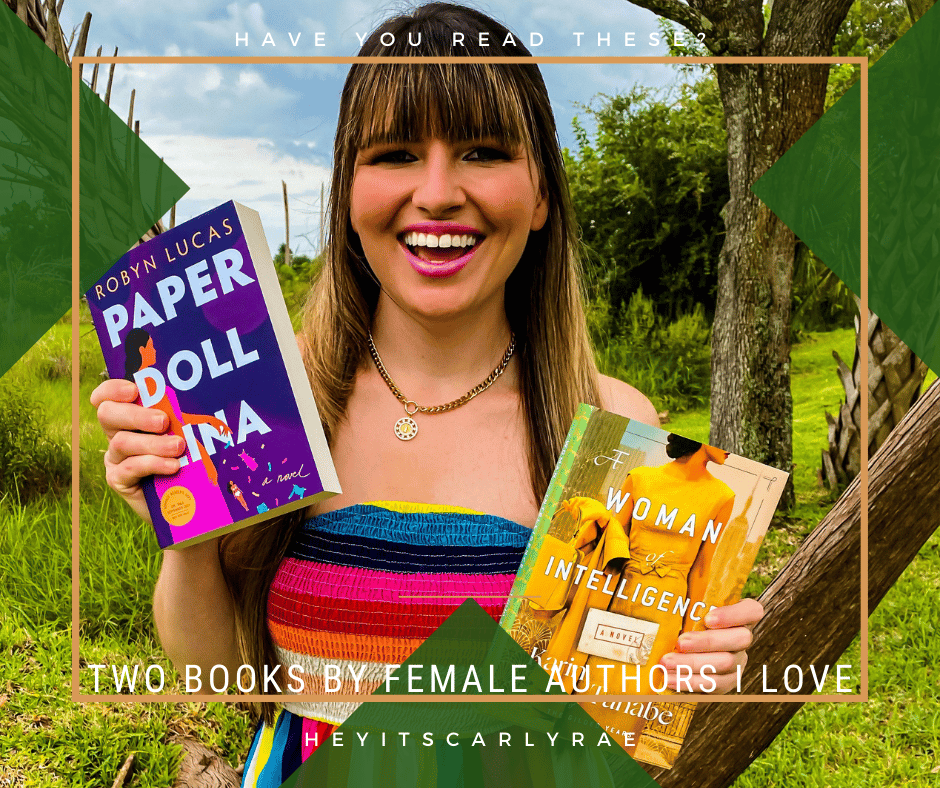 A Woman of Intelligence by Karin Tanabe centers around Katharina Edgeworth and is a thriller/historical fiction/spy fiction. It is fast-paced and definitely had me reading the pages as fast as my eyes would carry me. It takes place in post-war America, and Katharina seemingly has the perfect life with her Fifth Avenue address, sons, and husband. But nothing is what it appears. Get ready to be swept into the world Tanabe created and one you won't soon forget.
Both books are excellent reads and definitely ones I recommend. These authors, while although have two totally different genres of books, brilliantly captured their storylines. I have never read a book by Robyn Lucas or Karin Tanabe, but these will not be the last ones I read from these authors.
Have you read either of these books yet? Comment below and let me know!